İYİ Party leader Akşener visits DEVA chair Babacan to congratulate him for new party
İYİ Party leader Akşener on Aug. 12 paid a visit to DEVA chair Babacan to congratulate him for his new party. The two opposition leaders later held a press meeting, during which Babacan was asked if he would consider joining the People's Alliance of the AKP and MHP should such an offer come. "What we need to focus on is to complete the process of producing and [party] organization," Babacan said in response to the question.
Serkan Alan / DUVAR
İYİ (Good) Party leader Meral Akşener on Aug. 12 paid a visit to Democracy and Progress Party (DEVA) chairman Ali Babacan to congratulate him for the party that he established in March.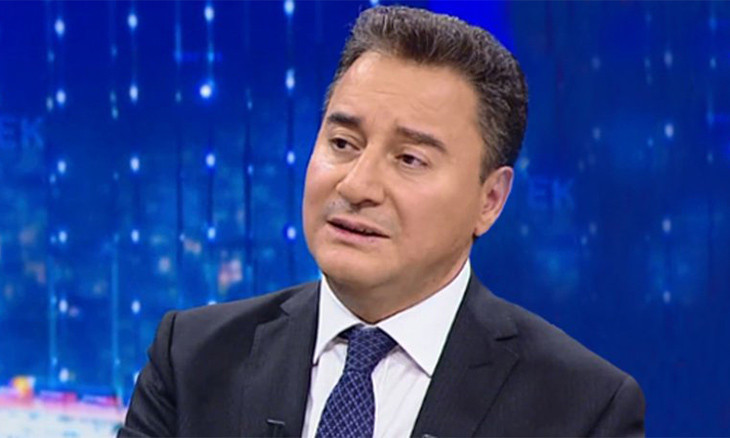 Babacan says he 'always' opposed to using religion in politics
The two party leaders held a press conference following their one-hour-long meeting. "I presented some information to Akşener about our party's organization. Later, we evaluated our country's issues. Turkey is going through a difficult period in every area. Our country deserves a much better management. Problems are getting bigger in every area and we need to work on them," Babacan said during the conference.
Akşener for her part said: "When DEVA was being formed, I was asked 'How do you see this?' to which I answered 'I believe it is a positive development.' We are here to offer our congratulations. We have shared our experiences with regards to the establishment [of our parties]."
Akşener commented on President Recep Tayyip Erdoğan's call for the İYİ Party to join the alliance between the ruling Justice and Development Party (AKP) and the Nationalist Movement Party (MHP), named the People's Alliance, saying that she would accept such a proposal only if there is a return to a "strengthened parliamentary system."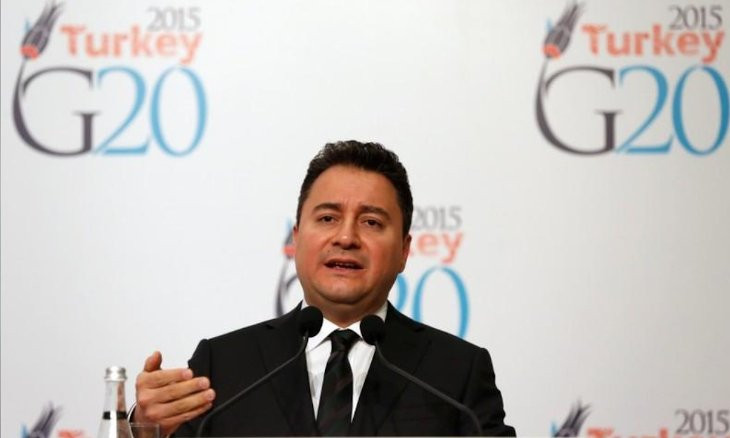 Turkey must restore credibility to win foreign funds, ex-minister Babacan says
Asked what DEVA's answer would be in the face of such a call, Babacan said: "We are a party which is at a stage of forming the inner organizations. What we need to focus on is to complete the process of producing and [party] organization."
Babacan was also asked if Turkey really gave a loan to the International Monetary Fund (IMF) as has many times been claimed by Erdoğan in an attempt to paint a rosy picture of the Turkish economy.
Babacan said that international institutions came to need funds following the global 2008-2009 financial crisis and "Turkey made a contribution in the preparation of the emerging funds."
"The [Turkish] Central Bank signed an agreement to provide 5 billion dollars should international organizations need it. But later as such a need did not arise, Turkey did not make that loan available to the International Monetary Fund. There is an empty discussion going on with regards to whether the loan has been granted or not," he said.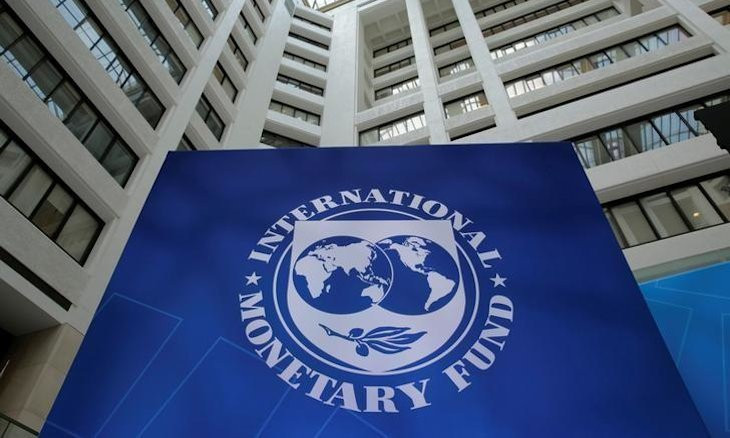 IMF didn't ask to borrow money from Turkey, former Central Bank head says to refute Erdoğan's claim
Erdoğan on Aug. 10 criticized Babacan over "lecturing us on economy" and repeated his claim that the IMF had asked to borrow 5 billion dollars from Turkey.
"Then-minister [Babacan] asked, 'Should we give them this money?' I said, 'Let's give,'" Erdoğan said, before turning to Babacan's suggestions on getting loans from the IMF to get Turkey's economy back on track.
"Those who get loans today would receive instructions tomorrow," Erdoğan said.
Shortly after Erdoğan's remarks, Babacan wrote on Twitter: "Turkey was powerful enough to give the IMF loans when I stepped down from my post."
"However, unfortunately, there is a government that asks people for money," Babacan said.
Babacan resigned from the AKP last year citing "deep differences." He was a founding member of the AKP and served as economy and then foreign minister before becoming deputy prime minister, a role he held from 2009 to 2015.