Ankara lawyers preparing to form second bar association in province
A group of lawyers in the capital Ankara have announced that they are preparing to form a second bar association in the province, just a few days after a similar announcement from Istanbul lawyers. The new initiatives were made possible after Turkish parliament last month passed a law which paved the way for the formation of government-friendly bar associations.
Serkan Alan / DUVAR
A group of Ankara lawyers are preparing to establish a second bar association in the province, after Turkish parliament passed a law last month on changing the structure of bar associations across the country.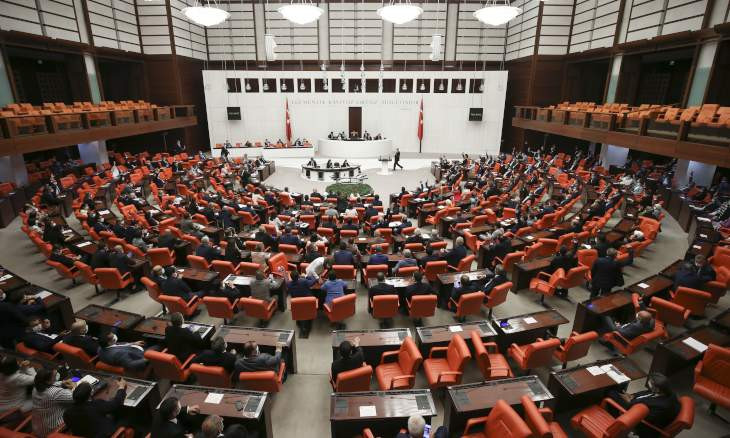 Turkish parliament passes controversial law on bar associations
Lawyer Sabri Hafif said on Aug. 20 that they will file an application with the Union of Turkish Bar Associations (TBB) after they hold a press meeting on Aug. 21.
Hafif, the president of the Justice Volunteers Foundation ("Adalet Gönüllüleri Derneği" in Turkish), said that the application will be made by a number of lawyers' platforms.
"We will tomorrow make an announcement for the establishment of a new bar association. A founders' committee has been formed and our colleagues have been determined for the job; we will announce their names tomorrow," Hafif said.
Asked if the new formation will be able to get the signatures of at least 2,000 lawyers, as required by the new law, Hafif said: "Our circle that we appeal to normally has many more lawyers than 2,000. We believe we will reach a much higher number of people. We are currently at a judiciary recess and many of our colleagues are at holiday," Hafif said, adding that he believes the process for the establishment of the new bar will be finalized by the end of September.
The new initiative came after a group of lawyers from Istanbul similarly announced on Aug. 17 that they launched works to establish a second bar in the province.
Turkish parliament passed a law on July 11 on changing the structure of bar associations, a move that lawyers argue will further undermine judicial independence in a country where they say the judiciary is already in disarray.
The law proposes that in provinces with over 5000 lawyers, any group of at least 2000 lawyers can set up their own bar association.
The law aims to decentralize the bar associations by permitting the establishment of alternative associations in Istanbul, Ankara and İzmir, which represent nearly half of all lawyers in the country.