AKP's ultranationalist alliance partner MHP polling at 6.5 pct, recent survey reveals
If parliamentary elections were held today in Turkey, ultranationalist MHP would receive 6.5 percent of the votes, a recent survey revealed. The MHP serve as alliance partner to the ruling Justice and Development Party (AKP), who polled at 37.2, indicating that more than half of the respondents favored parties outside the ruling coalition or were undecided.
Duvar English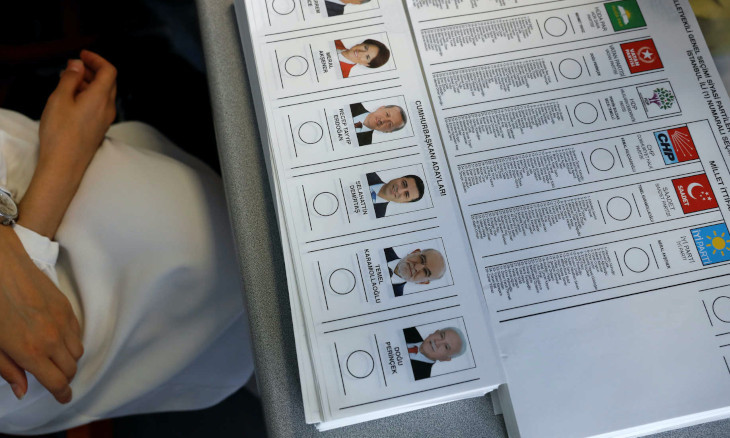 Will there be early elections in Turkey?
Only 6.5 percent of those surveyed said that they would vote for the ultranationalist Nationalist Movement Party (MHP) if an election were to be held the following week, according to a September poll that was conducted by TürkiyeRaporu.
The MHP serve as coalition partners to the ruling Justice and Development Party (AKP), who polled at 37.2. With a total 43.7 percent of votes, the AKP and MHP's People's Alliance would fail to win enough votes to let them for a government.
The poll surveyed 1,537 people in 12 cities in Turkey and was conducted on Sept. 4-5.
Once a fierce critic of President Recep Tayyip Erdoğan and the AKP, MHP leader Devlet Bahçeli has emerged as Erdoğan's top ally in recent years as the government has embraced an increasingly assertive, right wing and nationalist tone.
Bahçeli's shift in stance disturbed many MHP members, leading former MHP deputy and Interior Minister Meral Akşener to found the opposition right-wing İYİ Party (Good Party), which topped the MHP in the Istanbul Economics Research poll with 9.2 percent of those surveyed saying they would vote for Akşener's party.
Erdoğan ally calls for closure of top medial association for protesting increasing COVID-19 infections
An alliance between the main opposition Republican People's Party (CHP) and the İYİ Party with unofficial support from the pro-Kurdish People's Democratic Party (HDP) resulted in opposition candidates winning the mayoral elections in most of Turkey's largest cities last year.
79 percent of respondents said that they were worried about the coronavirus, while 73 percent said that the existing restrictions in place were insufficient to combat the virus.
Bahçeli, known for his bellicose rhetoric, lashed out at the Turkish Medical Association (TTB) in a stream of tweets on Wednesday, calling for its closure, accusing it of betrayal, and claiming it was as dangerous as the coronavirus itself.
Bahçeli targeted the TTB after the organization announced on Sept. 14 that they planned to hold various demonstrations throughout this week to protest the government's COVID-19 "normalization plan" amid the rising number of infections. The TTB said that healthcare staff were "exhausted" and that the government was unable to manage the pandemic.