Lawyer calls for reinstatement of Berberoğlu's parliamentary rights after Constitutional Court decision
Enis Berberoğlu's lawyer has called for the reinstatement of his client's deputy status after the Constitutional Court ruled that the former CHP lawmaker's rights were violated when he was dismissed from parliament earlier this year.
Duvar English
After Turkey's Constitutional Court ruled that the jailing and revoking of former main opposition Republican People's Party (CHP) deputy Enis Berberoğlu's status as a parliamentarian violated his rights, Berberoğlu's lawyer Murat Ergün has called for the reinstatement of the deputy status.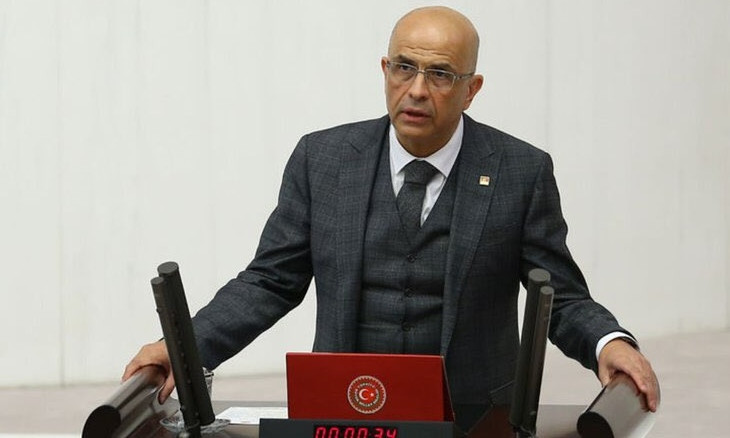 Turkey's Constitutional Court finds rights violations in former CHP lawmaker Berberoğlu's case
The court ruled on Sept. 17 that that Berberoğlu's right to run for election and participate in politics in addition to his personal liberty and safety had been violated.
"Afterthis decision, Mr. Enis' parliamentary status needs to be returned.Let's say they took your license away for drunk driving, and yourlicense gets cancelled. You appeal to a court, and the tests showthat you had not been drinking. Would they say 'sorry, but yourlicense has been already cancelled,' or would they return it?"Ergün said in a statement.
Berberoğlu was sentenced to five years and 10 months in jail in the case involving a 2014 story on National Intelligence Agency (MİT) trucks filled with weapons bound for Syria. He was accused of providing footage of the trucks to journalist Can Dündar and was sent to prison in 2017.
He was re-elected to parliament in the June 24, 2018 elections but was not released from jail until Sept. 20, 2018, when the Supreme Court postponed the execution of the sentence due to his re-election as a lawmaker.
On June 4 of this year, Turkish parliament stripped Berberoğlu of his parliamentary status, along with two other lawmakers from the pro-Kurdish Peoples' Democratic Party (HDP). Afterwards, Berberoğlu was arrested again to serve the remaining of his sentence, but on the same day he was sent to house arrest as part of the anti-coronavirus measures.