European Parliament deputies condemn new crackdown on HDP
Members of the European Parliament have condemned the latest crackdown on pro-Kurdish Peoples' Democratic Party (HDP). Kati Piri said that the Turkish government's move is "another step backwards pushing Turkey even further away from the EU," while Nacho Sánchez Amor said that Turkish authorities seem "determined to establish some kind of overall retroactive state of emergency in order to further suppress opposition and any critical voices."
Duvar English
Several members of the European Parliament have condemned the Turkish government for its new crackdown on pro-Kurdish Peoples' Democratic Party (HDP).
Turkey seeks to lift parliamentary immunities of 7 HDP deputies
The Progressive Alliance of Socialists and Democrats (S&D group), the second largest group in the European Parliament, released a message on Sept. 25 expressing its deep concern over the recent detention of a dozens of HDP members over 2014 Kobane protests.
Kati Piri, S&D vice-president responsible for foreign affairs who is the former European Parliament Rapporteur on Turkey, said: "Despite repeated messages from Europe and the international community, the Turkish authorities still continue their attack against pro-Kurdish politicians. The detention of these people, including former members of parliament, is another step backwards pushing Turkey even further away from the EU."
"The HDP is one of the two sister parties of the S&D Group, the democratic and peaceful branch of the Kurdish minority, which represents 6 million voters. They must be all set free immediately!" she said.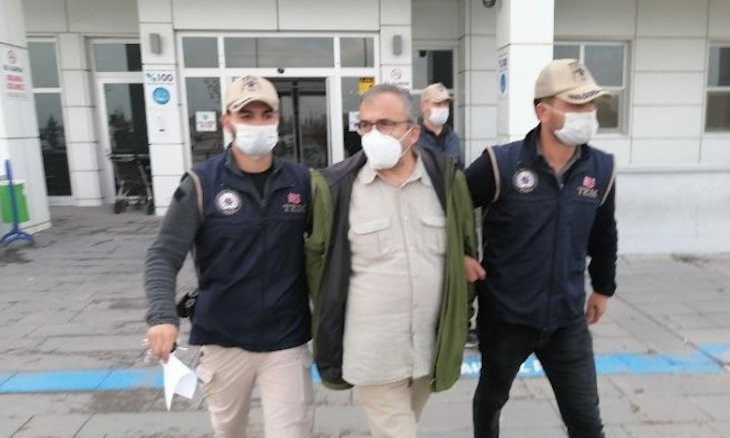 Turkey's opposition slams government crackdown on HDP
Nacho Sánchez Amor, the current European Parliament Rapporteur on Turkey and S&D MEP, similarly said that the Turkish government's move attempts to "suppress opposition and any critical voices."
"I express my deep concern about this new crackdown campaign against HDP members on alleged involvement in events dating back to 2014. This is simply projecting the de-facto state of emergency towards the past, to a period even previous to the failed coup attempt. Turkish authorities seem determined to establish some kind of overall retroactive state of emergency in order to further suppress opposition and any critical voices," Amor said.
"Former HDP co-chair Selahattin Demirtaş is also accused of similar involvement in these events and 6 years after he is still in prison - against the ruling of the ECtHR - and even still waiting for an indictment!" he said.
Frank Schwabe, spokesperson for human rights and humanitarian aid of the SPD Parliamentary Group in the German Parliament, similarly slammed the operation against the HDP, saying on his Twitter account: "People demonstrate for the protection of the city of Kobane, which is under pressure from the terrorist militia ISIS. Six years later, they are arrested. The reason is: They are said to have protested against the Turkish state and [President Recep Tayyip] Erdoğan. This is unthinkable."
Menschen demonstrieren für den Schutz der Stadt Kobane, die von der Terrormiliz ISIS bedrängt wird. 6 Jahre später, werden sie festgenommen. Grund: Sie sollen gegen den türkischen Staat und Erdogan protestiert haben. Kann man sich nicht ausdenken. #HDPSusturulamaz

— Frank Schwabe #FreeHozanCanê (@FrankSchwabe) September 25, 2020
The Party of European Socialists (PES), a social-democratic European political party, also issued a statement, saying: "The PES strongly condemns the Turkish government for yet another politically motivated attempt to silence the People's Democratic party (HDP). The PES stands in solidarity with HDP and against this further crackdown on democratic opposition in Turkey."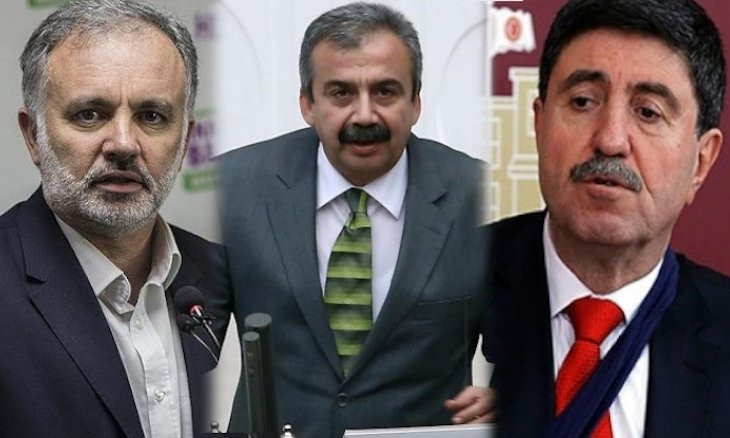 Turkish police detain HDP members, including Mayor Bilgen, over 2014 Kobane protests
PES President Sergei Stanishev described the Turkish government's move as an "abuse of power" and "attack on democracy" by Erdoğan.
"It attempts to silence legitimate, democratic, opposition. The PES condemns this behavior. European socialists and democrats stand in complete solidarity with HDP and we are ready to offer any support we can. We continue to follow developments in Turkey very closely," Stanishev said.
"This crackdown is the latest attack on democracy by President Erdoğan. He will seemingly use any excuse to hold onto power, including by targeting democratically elected mayors who oppose him. This is completely unacceptable. Democracy and the rule of law must be upheld."
Earlier on Sept. 25, Turkish police detained 20 HDP members, including the co-mayor of the eastern province of Kars, Ayhan Bilgen, over Kobane protests.
Detention warrants were issued for a total of 82 people in seven provinces as part of an investigation carried out by Ankara Chief Public Prosecutor Yüksel Kocaman, who recently drew ire for visiting President Recep Tayyip Erdoğan at the presidential palace after his wedding.
According to the prosecutor's office, 61 people sought as part of the probe have either joined the Kurdistan Workers' Party (PKK) or are abroad.