Swedish politicians visit HDP headquarters amid latest crackdown on party
A committee from Swedish Left Party has paid a visit to the HDP headquarters in the capital Ankara to express their support with party amid the latest government crackdown. Left Party Chairman Jonas Sjöstedt said that they are "very concerned" regarding the general situation in Turkey and the silencing of the HDP "will be a big loss" for the country.
Duvar English
A committee from Swedish Left Party on Oct. 6 paid a visit to the Peoples' Democratic Party (HDP) headquarters in the capital Ankara amid a government crackdown on the party.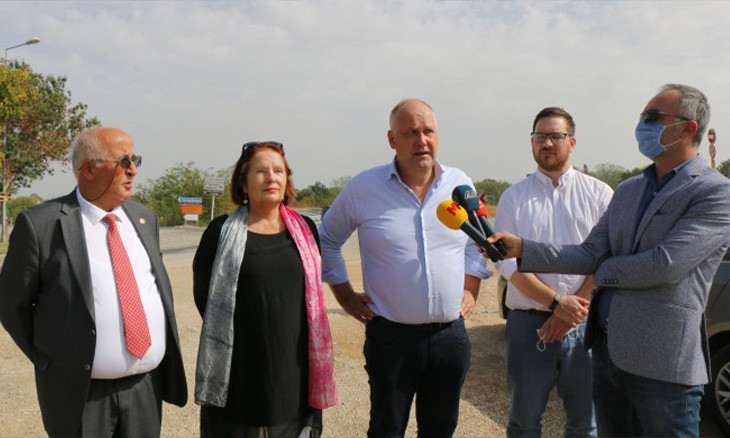 Ankara blocks Swedish politicians' visit to Demirtaş in prison
The visit of the delegation, led by Left Party Chairman Jonas Sjöstedt, came a day after they were denied a visit to former HDP co-chair Selahattin Demirtaş in Edirne Prison. On Oct. 7, the Swedish committee also paid a visit to the HDP parliamentary group as well as the party's Women Council.
Following a meeting with the delegation, HDP co-chair Pervin Buldan held a press meeting saying that such acts of "solidarity" with the party gives a morale boost.
"An increase in such solidarity acts in the recent period gives us a big energy. We are in a period in which we need such solidarity acts. I thank them and express my desire that this solidarity strengthens in the future," Buldan said on Oct. 6 in front of the HDP headquarters.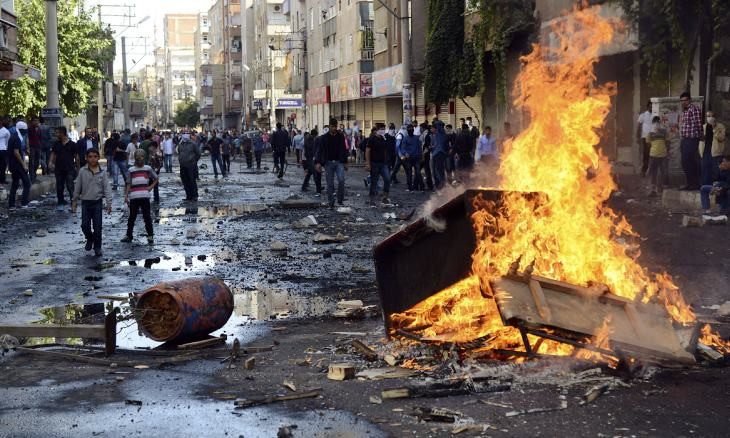 HDP calls on gov't to set up a civilian commission to investigate Kobane protests
Sjöstedt said that they had been barred from seeing Demirtaş although they had notified the Turkish authorities regarding the issue in advance.
"But I assure you that we will keep coming, even if they do not let us see him, and this will go on until Demirtaş is free. Demirtaş and [former HDP co-chair Figen] Yüksedağ are representatives of thousands of political prisoners in Turkey," he said.
"We know why Demirtaş, Yüksekdağ and thousands of other political prisoners are in jail, because the rulership is scared. The HDP is giving a struggle for democracy and peace."
Sjöstedt said that they are "very concerned" not just with regards to the Turkish government's crackdown on the HDP, but also Ankara's "interventions abroad."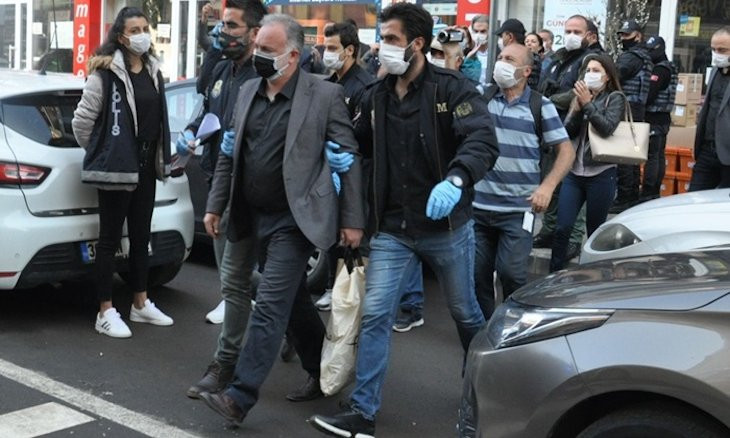 Turkish court arrests 17 HDP members, including Mayor Bilgen, over 2014 Kobane protests
"We have concerns that the region's several places can turn into a second or third Syria. In such an environment that includes so much aggression, the HDP chose wisdom, logic and dialogue. And silencing this voice will be a very big loss for Turkey," he said.
The chairman was accompanied by Foreign Relations Director H. Erik Metz Swernaling and Deputy Parliamentary Speaker Lotto Jonhson Formarve.
Turkish authorities last week locked up 17 HDP senior members on charges stemming from days of protest in southeastern Turkey in October 2014 when ISIS was threatening to take over the Syrian border town of Kobane.
Turkish authorities said the Kurdistan Workers Party (PKK), designated a terrorist group by Turkey, the United States and European Union, incited the Kobane protests and that the HDP supported them.