Justice? Development? Party?
Murat Yetkin writes: Next month, it will be the ruling Justice and Development Party's (AKP) 18th year in power. The startling statement of a young garbage collector, "I have no dreams," in response to a TV reporter's question about his dreams for the future, could give us an idea about where 'justice' and 'development' aspects of President Erdoğan's party have gone.
Duvar English
Journalist Murat Yetkin, in a recent piece he penned for his personal blog, argued that in the last 18 years since its foundation in 2020 the ruling Justice and Development Party (AKP) moved away from its initially declared motivations in politics.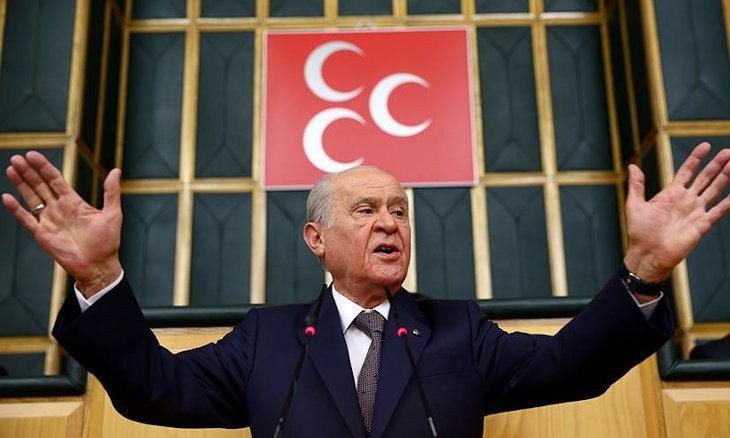 MHP leader Bahçeli calls for restructuring Turkey's top court in line with presidential system
While analyzing President Erdoğan'a alliance partner MHP leader Devlet Bahçeli's overture for abolishing Turkey's Constitutional Court (AYM), "There is talk in the political backstage in Ankara that political pressure on the Court is already building up to prevent the passing of CHP's possible objection to Erdogan's candidacy for re-election," Yetkin wrote.
Yetkin added that this politicizing picture of justice and the judiciary is not a bright spot in governance.
"The development model based on the construction sector does not work anymore, but the persistence continues. We will face the real unemployment figures when the COVID-19-based layoff ban is lifted. Income distribution is worse than in the 2001 crisis. According to TURKSTAT, the richest 20 percent have half (47%) of the income in the country, while the poorest 20 percent are satisfied with 6 percent of the income. The development aspect seems to be in decline," Yetkin said.
According to Murat Yetkin, the AKP's congress in 2021 would likely be reduced to personal loyalty to President Erdoğan.
Yetkin's piece in full can be reached here.