Turkish court rejects journalist Can Dündar's appeal against seizure of his assets
The Istanbul 15th High Criminal Court has rejected exiled journalist Can Dündar's appeal against the seizure of his assets. The court has said that it has found the 14th High Criminal Court's Oct. 7-dated decision "in accordance with procedure and law."
Duvar English
A Turkish court has rejected exiled journalist Can Dündar's appeal against an earlier court ruling calling for the seizure of his assets, state-run Anadolu Agency reported on Oct. 21.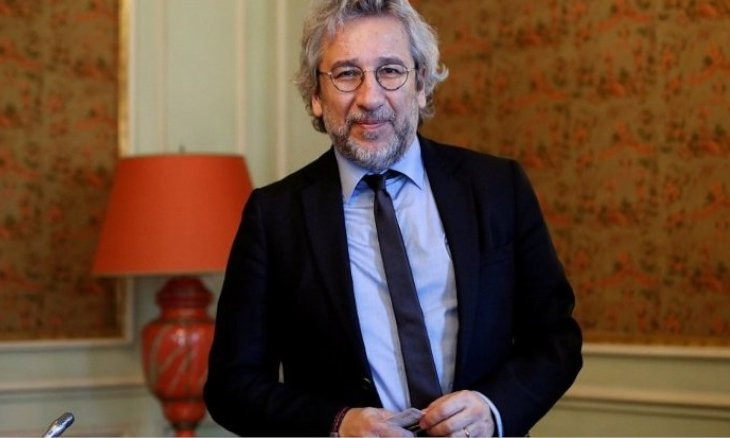 Turkey seizes exiled journalist Can Dündar's assets
Thecase concerns the Istanbul14th High Criminal Court's Oct. 7-dated decision declaring Dündar a"fugitive" and ordering the seizure of his properties inIstanbul, the capital Ankara and southern province of Muğla.
Followingthe court's decision, Dündar's lawyers filed an appeal at theIstanbul 15thHigh Criminal Court. The upper court however on Oct. 20 rejected thelawyers' petition of objection, finding the decision "in accordancewith procedure and law."
The Istanbul 14th High Criminal Court had in September ordered Dündar to appear before court within 15 days. As the time period expired on Oct. 7, the court ordered the seizure of the exiled journalist's assets as well as bank accounts in his name.
Dündar has been in living in exile in Germany since 2016. He fled Turkey after being convicted of espionage for publishing a story about Turkish arms shipments to Syria rebels.
The current retrial started before the Istanbul 14th High Criminal Court on April 2 2019, after the Court of Cassation overturned the Regional Court of Appeal's verdict of a prison sentence for disclosing the state's confidential information in March 2019.
Turkey to seize Can Dündar's assets if exiled journalist does not appear in court within 15 days