Opposition leader Babacan says gov't should re-allocate Kanal Istanbul funds to prepare city for earthquake
Ali Babacan, Turkey's former deputy prime minister and founder of the Democracy and Progress Party (DEVA), has said that the government should allocate Turkey's resources to build earthquake-resistant buildings, instead of spending them on profit-seeking projects such as Kanal Istanbul.
Duvar English
Former Turkish Deputy Prime Minister Ali Babacan, who heads the opposition Democracy and Progress Party (DEVA), has said that the government should allocate the country's resources to prepare cities for potential earthquakes, instead of spending them on projects such as Kanal Istanbul, a mega-infrastructure plan described by President Recep Tayyip Erdoğan as his "crazy project" when he first mentioned the idea in 2011.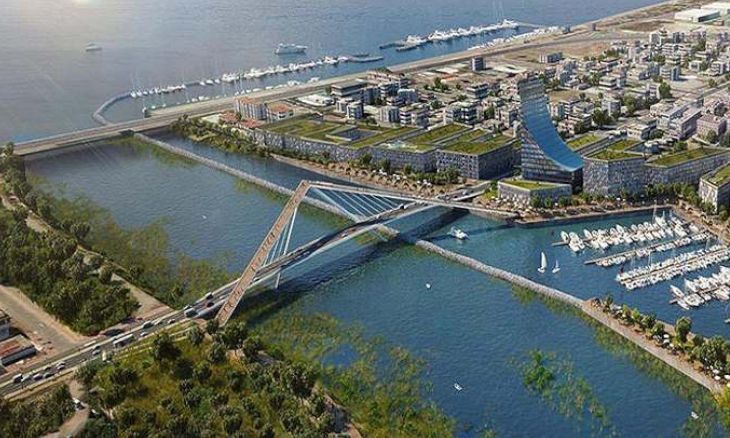 64 percent of Istanbulites opposed to 'crazy' Kanal Istanbul project
Kanal İstanbul, approved by the Environment Ministry earlier this year, would be a 45km shipping canal joining the Black Sea to the Marmara, running parallel to the Bosphorus Strait.
"Resources should be spent to prepare Turkey immediately for earthquakes. They should be allocated for the preparation of earthquakes, instead of profit-seeking projects such as Kanal Istanbul," Babacan said in comments made to Halk TV on Nov. 2, following a major earthquake that shook the Aegean province of İzmir on Oct. 30.
The canal, like many other infrastructure mega-projects built under Erdoğan's 17-year rule, has been criticized by opponents who say it will wreak environmental havoc and pollute fresh water resources.
Istanbul Mayor Ekrem İmamoğlu has been for months now similarly criticizing the government's Kanal Istanbul project, saying that it is a "betrayal of Istanbul" and a "murder project." İmamoğlu has named the three greatest threats against Istanbul as "the earthquake, the refugee problem and Kanal Istanbul" during previous speeches.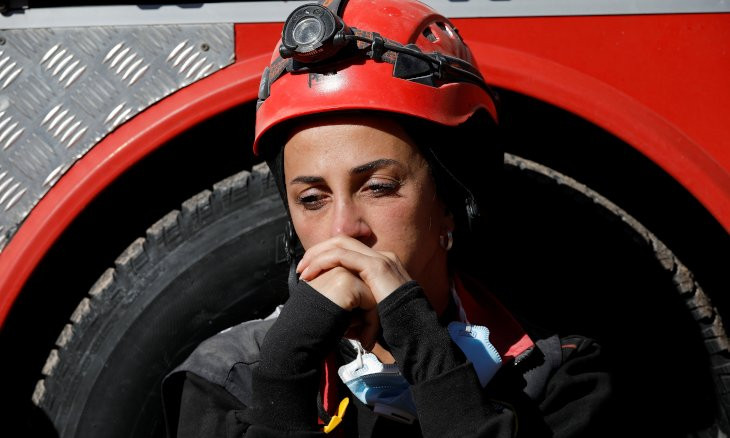 Death toll from strong earthquake in Turkey's İzmir continues to increase amid ongoing rescue efforts
Babacan slams gov't for issuing controversial zoning amnesty
Babacan further criticized the government for issuing a controversial zoning amnesty ahead of the general elections of 2018. Millions of illegally constructed buildings throughout Turkey became eligible for legitimate deeds, with disastrous consequences during the quakes.
Babacan said that İzmir was one of the cities that topped the list for the number of illegal buildings that were "forgiven" by the government. "We had always stood against this amnesty law. It was very wrong [of the government to do so]," Babacan said.
Babacan also said that officials need to enforce building codes regarding earthquake-resistant designs in an "unbiased" way and this can happen if only Turkey is run as a "state of law."
"Being a state of law lies at the basis of preparation for earthquakes. Newly constructed buildings need to inspected in an unbiased way. And technical works need to be conducted for the old buildings. Risky buildings need to be demolished and urban transformation needs to be implemented, or these buildings need to be turned into earthquake-resistant ones," Babacan said, pointing out that the government needs to raise public resources for all these works.
Babacan's comments came after 20 buildings alone in İzmir collapsed due to the major earthquake, which the Disaster and Emergency Management Authority (AFAD) said had a magnitude of 6.6.
Turkey sits on top of fault lines and is prone to earthquakes. Despite this, the country has a mix of cheap or illegal construction, which lead to serious damage and deaths when earthquakes hit.
It is known that private contracts undertake poor workmanship and use cheap, inadequate materials while building the houses.
Following the 1999 Istanbul earthquake, which killed over 18,000 people, some contractors were criminally prosecutors, but only very few were found guilty.