Pro-gov't newspaper calls volleyball player Karakurt 'our national shame' over her sexual identity
Pro-government newspaper Yeni Akit targeted Ebrar Karakurt from the national volleyball team by calling her "our national shame" after the team's success in the 2023 FIVB Volleyball Women's Nations League. The newspaper deemed the team's star player Karakurt as a "homosexual deviant."
Duvar English
The pro-government newspaper Yeni Akit on July 17 published a news article titled "A championship message from our national shame Ebrar Karakurt!" targeting player Karakurt from Turkey women's national volleyball team over her sexual identity.
The National Women's Volleyball Team defeated China 3-1 in the final of the FIVB Nations League and won the championship for the first time in the history of the organization. Karakurt was one of the star players during her team's championship match.
Karakurt, who has often been targeted because of her sexual orientation, quoted Poet İsmet Özel in her post after the championship, "Around my neck are jewels made of the shame of those who impose judgment on me, the gold medal."
Boynumda bana yargı yükleyenlerin utançlarından yapılma mücevherler yani altın madalya 🥇

— Ebrar Karakurt (@karakurtebrar18) July 17, 2023
After her post, Yeni Akit published a "news article" that follows, "A championship message came from Ebrar Karakurt, one of the embarrassing names of the national team due to her lifestyle that goes against the values of Turkish society."
In a hate speech that is common in the newspaper's articles, the editors also deemed Karakurt as a "homosexual deviant imposing a perverted lifestyle."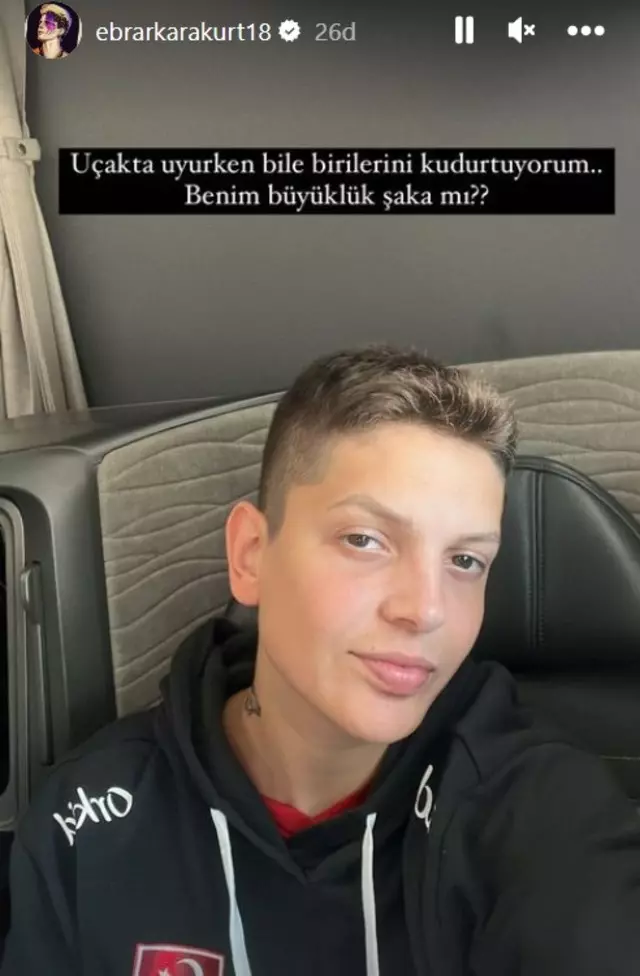 Upon the article, Karakurt shared a story on her Instagram account and said, "Even when I sleep on an airplane, I make someone mad... Is my greatness a joke?"
Karakurt has been the target of anti-LGBTI+ attacks many times before due to her social media posts. She received many messages of support, including from his teammates and many famous figures. It should be mentioned that Karakurt has not made a public statement about his sexual identity so far.
The daily Yeni Akit is often at the center of public controversy as a result of their radical Islamist stance targeting many public figures.