Istanbul Armenians fear for their safety amid Armenia-Azerbaijan conflict
While Ankara gave its official support to Azerbaijan in the conflict with Armenia, Istanbul's Armenian diaspora have found themselves under attack. A convoy of vehicles waving Azerbaijani flags passed through the neighborhood of Kumkapı, which has a large Armenian population and is home to the Armenian Orthodox Patriarchate.
Aynur Tekin - DUVAR
The conflict in the Nagorno-Karabakh enclave between Armenia and Azerbaijan on Sept. 27 has become a major issue on Turkey's news agenda as Ankara announced its support for Azerbaijan.
The issue has also become one of the most discussed on social media, and Armenians living in Turkey are being targeted as if they are part of the conflict and are subjected to hate speech. Meanwhile, on the evening of Sept. 28, a convoy of vehicles waving Azerbaijani flags passed through the neighborhood of Kumkapı, which has a large Armenian population and is home to the Armenian Orthodox Patriarchate.
The 2019 Hate Speech in Media report prepared by the Hrant Dink Foundation indicated that hate speech in print news media is directed toward Armenians more than any other group in Turkey. The report showed that 500 local and national newspapers were guilty of publishing 803 instances of hate speech specifically against Armenians last year.
Former Republican People's Party (CHP) deputy Selina Doğan, who is Armenian, said this is not a coincidence. Doğan recalled a 2010 statement by then-Prime Minister Recep Tayyip Erdoğan, who said that if necessary, Turkey would deport the 100,000 citizens of Armenia who are living in the country. Many of those Armenians live in Kumkapı, while there are 50,000 Armenians who were born in Turkey and hold Turkish citizenship.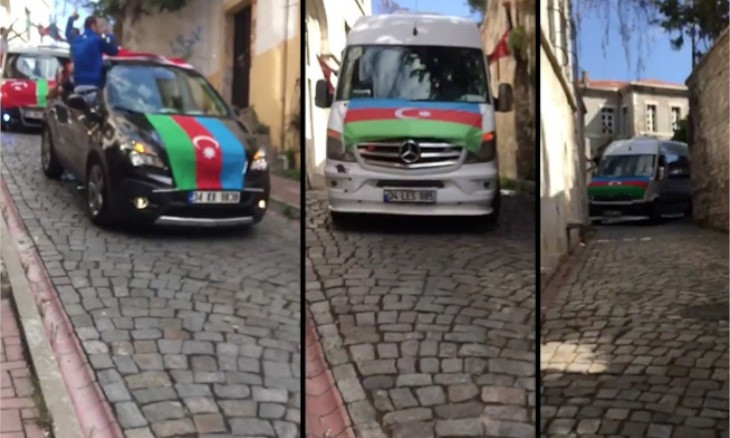 Vehicles displaying Azeri and Turkish flags this time tour Istanbul's Fener, Balat neighborhoods
Doğan called for common sense, diplomacy and dialogue to be utilized during this period of heavy tension.
"Everyone who is wise should call for restraint on all sides and avoid the provocation of war, rather than choosing a side as if they are taking a side in a match. The current state of mankind makes this obligatory," Doğan said.
Journalist Varduhi Balyan, who is from Armenia and has called Istanbul home since 2013, said that the resumption of conflict is a great source of sadness for those who want peace in the region and are actively working to that end.
"As someone who grew up in Armenia, you get used to the conflict in Nagorno-Karabakh because it never stops. Even if there is a ceasefire, that region is like a minefield where you don't know when it will explode," Balyan said.
Balyan said that the situation has caused her to feel afraid for her own safety to the point where she stayed at a friend's house overnight.
"I grew up hearing how similar the peoples of the two countries are, and that our family had Azerbaijani friends. Though I was living with the dream of one day seeing the home that my family left behind and fled, and drinking tea with my Azerbaijani friends, now I'm watching the war in the region and other countries provoking the war," Balyan said.
"I'm worried about my family, my friends on both sides and their families, and the people that have been forced to live through this hell for decades due to current politics," Balyan added.
Sarkis is a jeweler in the Grand Bazaar who declined to provide his last name due to safety concerns. Sarkis said that most people living in Turkey do not know anything about the country's Armenians, and that he prefers not to participate in political discussions at the workplace.
"We try not to engage in such conversations as much as possible, because people smile to our faces then curse at us behind our backs. Nobody really wants to learn what is going on. They don't read anything on the subject, so what can you explain to them?" Sarkis said.
Sarkis said that many Armenians already wanted to leave the country and that the resumed conflict between Armenia and Azerbaijan has only strengthened this desire.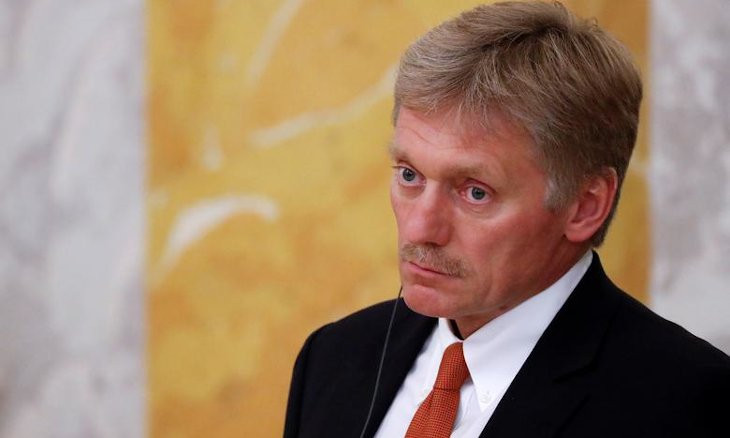 Russia 'disapproves' Turkey's declaration of support for Azerbaijan
"Most of the people around me want to leave because we never see a decline in hate speech against us, we are always in first place. I have two children, and I have to think about them. At the moment I am wondering if something will happen to my children if I stay. That situation didn't exist before I became a parent but now it does," Sarkis said.