Cizrespor back on field after talks with governor
Cizrespor, a football team representing the southeastern province of Şırnak's Cizre district, has reversed its decision to quit the Turkish league. The club announced its original decision last week in protest of ongoing discrimination against the club. After Şırnak Gov. Pehlivan held talks with the club's executives and promised to support them, Cizrespor footballers hit the field again on Feb. 15.
Hacı Bişkin / Duvar
The football team of the Kurdish-majority district of Şırnak's Cizre, which had previously announced that it was withdrawing from the Turkish league citing discrimination against the club, has decided to return to the field, after local governor has thrown his support behind the team.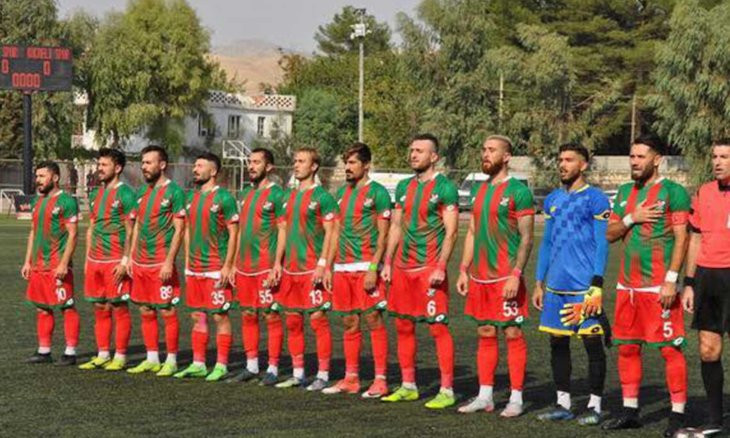 Şırnak's Cizrespor football team withdraws from league citing discrimination
Theclub last week complained of the "injustices" suffered at thehands of the Turkish Football Federation (TTF) and the CentralReferee Committee (MHK), saying it can no longer continue like this.
Following Cizrespor's move, Şırnak Governor Ali Hamza Pehlivan held talks with the club's executitves. Cizre District Governor Davut Sinanoğlu and district gendarme commander also visited the club's officials.
Sourcestold Gazete Duvar that Gov. Pehlivan had asked the club's executivesto reverse their withdrawal decision. "If you have any problem, Iwill help you. You are the only professional team of our region.Continue to partake in the league," Pehlivan reportedly said.
Theclub's executives told the governor about the difficulties that theclub had been experiencing for many years, such as referees'racist and nationalist stance which was leading to an unfaircompetition in the games. The club's executives emphasized that localauthorities should not leave Cizrespor alone in the face of ongoingdiscrimination.
Following these meetings, Cizrespor hit the field again and played with Payasspor on Feb. 15.