Turkey bought a lot of weapons from Israel, we can arrange this again: Erdoğan aide
President Erdoğan's adviser Mesut Hakkı Caşın has said that Turkey bought a lot of weapons from Israel and that it can be arranged again. "Turkey's and Israel's defense industries can go ahead together," Caşın said.
Duvar English
President Recep Tayyip Erdoğan's adviser Mesut Hakkı Caşın has said that Turkey bought a lot of weapons from Israel, arguing that Israel has a lot to gain from normalization between the two countries.
"Turkey bought a lot of weapons from Israel. We can arrange this again. Turkey's and Israel's defense industries can go ahead together," Caşın told Voice of America in an interview on Dec. 21, while also confirming that bilateral talks and full diplomatic relations could be restored by March.
Relations between the once close allies all but collapsed with Turkey withdrawing its ambassador in 2017, amid escalating tensions.
"If Israel comes one step, Turkey maybe can come two steps," Caşın said in reference to ongoing talks with Israel.
"If we see a green light, Turkey will open the embassy again and return our ambassador. Maybe in March, we can restore full diplomatic relations again. Why not."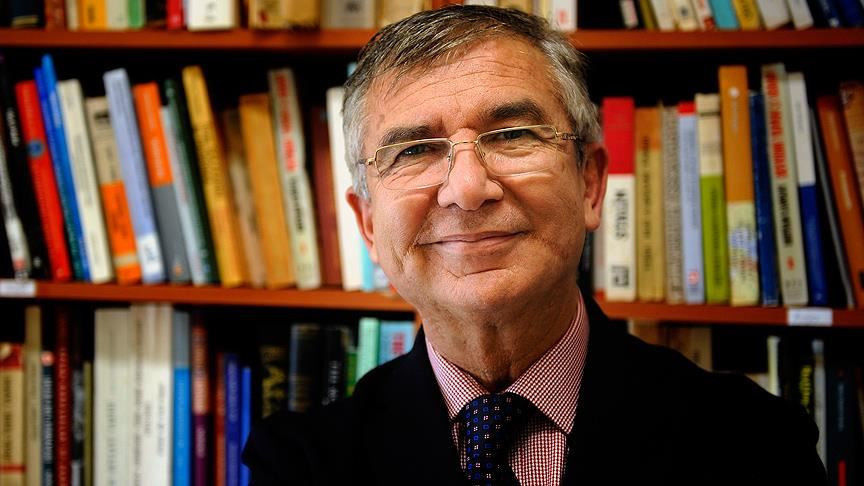 "Establishing peace and security is very important to Israel and Turkey. After Mavi Marmara, we don't want another accident with Israel," added Caşın.
The Mavi Marmara was the largest of six vessels in a Gaza-bound flotilla carrying humanitarian aid for Palestinians back in 2010. Pro-Palestinian activists seeking to break Israel's economic blockade of the Gaza Strip were on board when Israeli forces stormed the vessel, killing nine Turkish nationals.
Since then, Turkish-Israeli relations have never fully recovered despite intense mediating efforts by the United States to rebuild ties between its two key regional allies.
U.S. President Donald Trump's decision to recognize Jerusalem as the Israeli capital and Israeli security forces' crackdown on Palestinian protests saw Turkey and Israel withdrawing their ambassadors.
Caşın acknowledged the election of Joe Biden to the U.S. presidency as a boost to efforts to repair ties. "There are new perspectives with Biden; a lot of things will change," he said.
Turkish President Recep Tayyip Erdoğan enjoyed a close relationship with Trump, but a Biden presidency is predicted to be more challenging for Ankara.
Turkey and Israel did find recent common ground in the recent conflict between Armenia and Azerbaijan over Nagorno-Karabakh, the disputed mainly ethnic Armenian enclave in Azerbaijan. Israeli and Turkish drones and reported intelligence support from the two countries proved pivotal in Azerbaijan's victory over Armenian forces backed by Iran.
'The biggest market is Turkey'
Caşın said that Turkey can be the biggest market for Israel's oil and gas.
"Secondly, energy resources, They [Israel] discover oil and gas. OK, Israel is 8 million people. Where can they sell this oil and gas? The biggest market is Turkey, and Turkey will be via a pipeline, the corridor to the European Union market."
A significant repercussion from Israeli and Turkish tensions is Israel allying itself with Turkey's regional rivals, Egypt and Greece. The three countries are developing cooperation based on energy and defense, a move that observers say is a reaction to Turkey's increasingly robust stance in the region.
Analysts suggest Israel will likely be careful not to jeopardize its recent deepening ties with Egypt and Greece. A potentially more significant stumbling block to Israeli-Turkish rapprochement is Ankara's backing of the Muslim Brotherhood and Hamas.
Erdoğan, who likes to present himself as a defender of global Muslim rights, remains in the forefront of opposing Israel's diplomatic efforts to secure Jerusalem's international recognition as its capital. At the same time, Ankara's support of the Muslim Brotherhood is a central plank of Turkish diplomacy in the region.
Both Erdoğan and Israeli Prime Minister Benjamin Netanyahu routinely exchange insults, which observers say plays well with their electoral bases. With Israel likely set for new elections, analysts say it is unlikely there will be an announcement of any breakthrough before the expected poll outcome.