Turkey fights multiple forest fires as three killed
Turkey on July 29 battled forest fires that broke out at several points across the country. A massive forest fire that erupted in the Mediterranean district of Manavgat claimed three lives and forced dozens to evacuate their residences. Also fires broke out in the Aegean hotspots of Bodrum and Marmaris, where multiple hotels were evacuated.
Duvar English
Three people died in a forest fire in the Mediterranean province of Antalya's Manavgat district on July 29 where authorities were battling multiple blazes for a second day
Dozens of villages as well as some hotels were evacuated, and television footage showed burnt buildings and people fleeing across fields as firefighters on the ground and in helicopters tried to contain the blaze.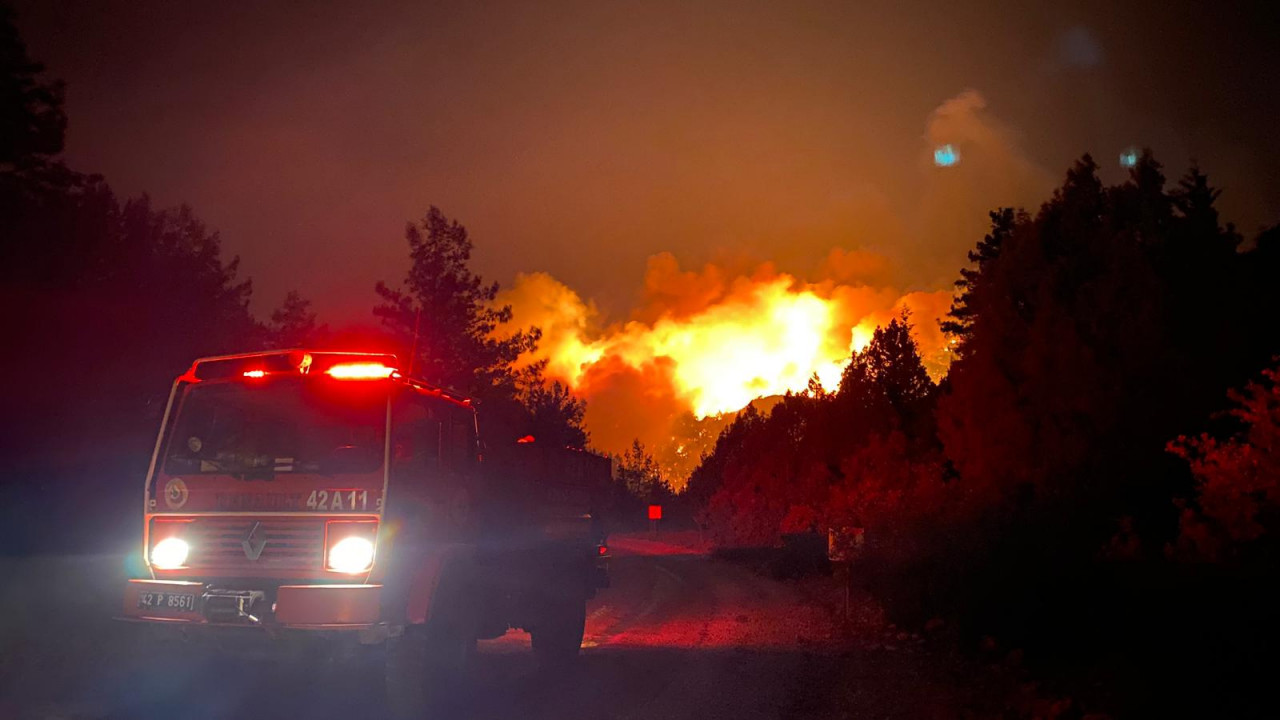 "The fire in Antalya's Manavgat (district) is under control, but there is an ongoing fire in Akseki (district) which erupted last night," Agriculture Minister Bekir Pakdemirli told reporters on July 29, as rescue and extinguishing efforts continued.
Pakdemirli said an 82-year-old man was found dead during the evacuation of the district of Kepezbeleni, 16 km northeast of Manavgat, and 10 people were stranded at the nearby Oymapınar dam.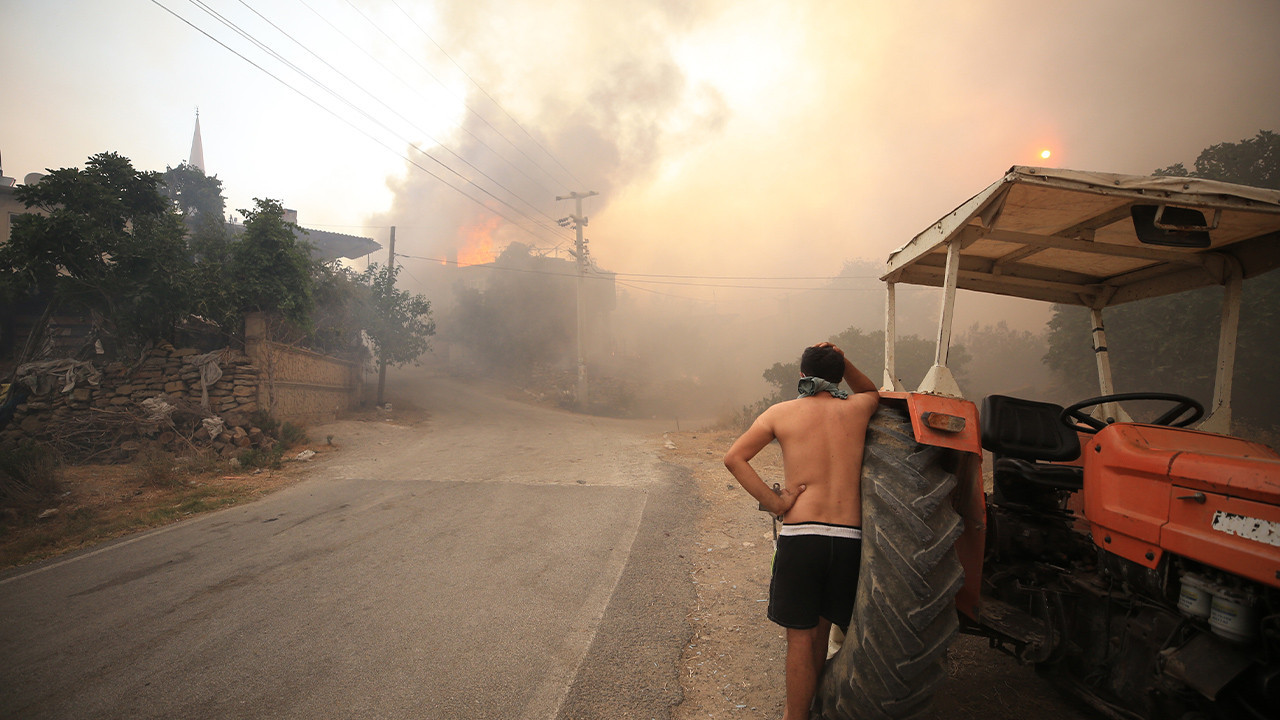 The 10 residents stranded on the dam were rescued by the Disaster and Emergency Management Authority (AFAD), Manavgat District Mayor Mustafa Yiğit said.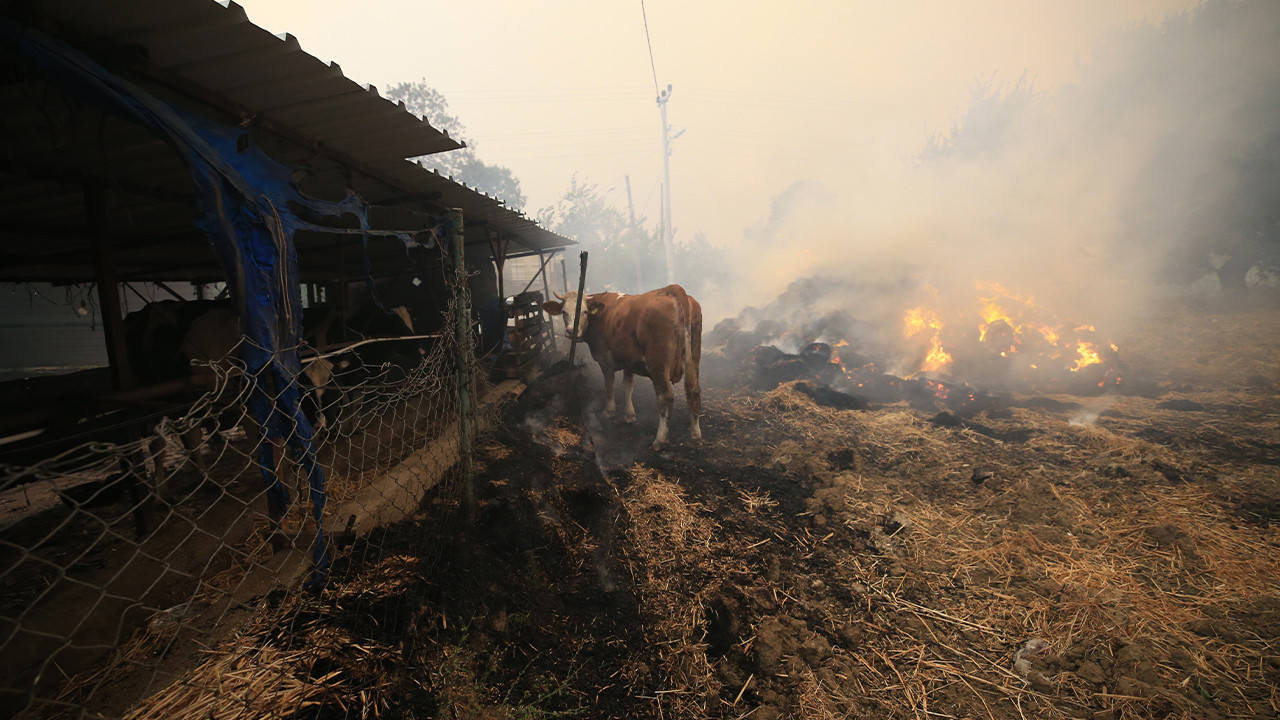 Authorities evacuated 18 villages and districts in Antalya while 16 more villages were evacuated in the neighboring provinces of Adana and Mersin, he added.
Television footage showed burnt residential buildings and people fleeing across fields as firefighters backed by helicopters battled to extinguish the fires.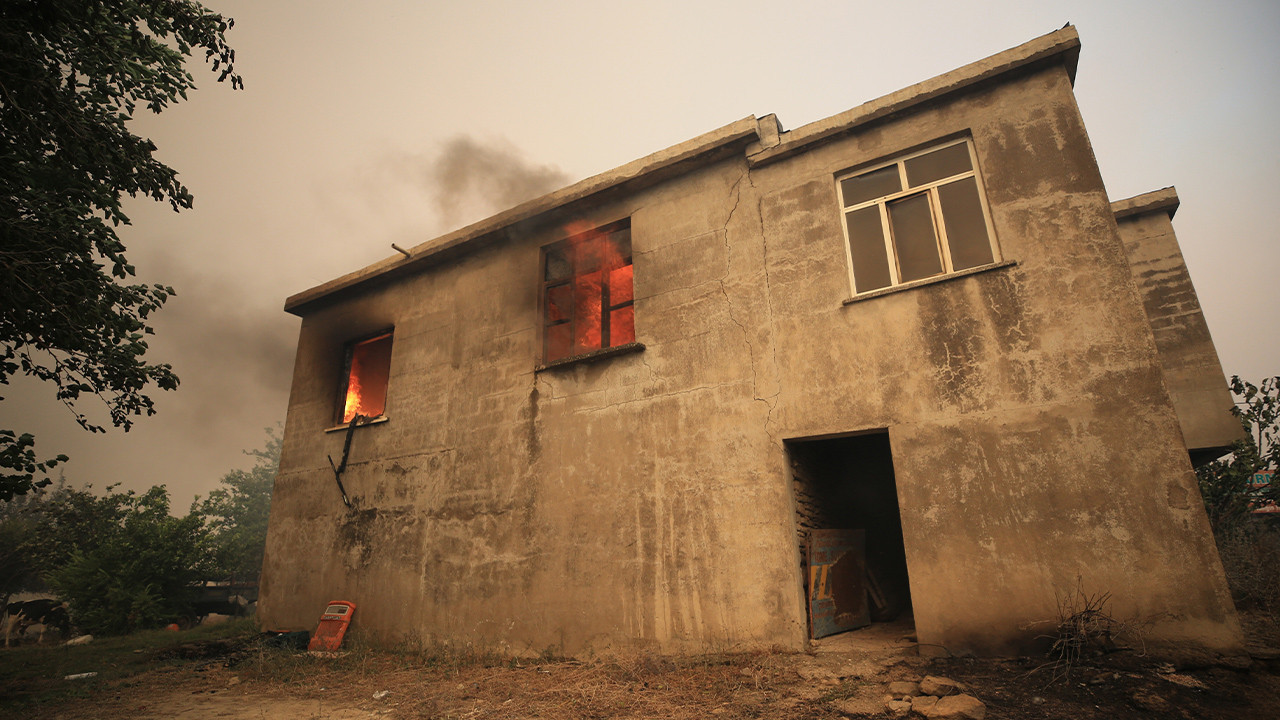 Pakdemirli and Turkish Foreign Minister Mevlüt Çavuşoğlu examined the fire area, which started at four different spots in the Manavgat district on July 28 and spread over a wide area.
Pakdemirli said there had been 41 wildfires in 13 of Turkey's 81 provinces since July 27, of which 31 were under control. Blazes in Osmaniye and Kayseri were still burning.
The timing of the various wildfires has raised concerns of arson, with the presidency's communications director Fahrettin Altun saying investigations were launched to determine the cause of the fires.
"Those responsible will be held to account for the attacks they mounted on our nature and forests as soon as possible," Altun said on Twitter.
Yangınların ortaya çıkış sebebi üzerine kapsamlı soruşturmalar da başlatılmıştır. Sorumlular en kısa zamanda doğamıza ve ormanımıza karşı giriştikleri bu saldırının hesabını verecektir. Dualarımız yangınlarla mücadele eden ormanın kahramanları ile. Hepimize geçmiş olsun.

— Fahrettin Altun (@fahrettinaltun) July 29, 2021
Separately, a fire broke out in the Aegean resort of Marmaris, with buildings including a hotel being evacuated due to the blaze.
Also, a fire broke out in the Aegean summer hotspot of Bodrum, where multiple hotels in the Güvercinlik region were evacuated.
Pakdemirli said 35 aircrafts, 457 vehicles, and 4,000 personnel were involved in firefighting efforts, as separate wildfires raged in the provinces of Osmaniye, Kayseri, Kocaeli, Adana, Mersin and Kütahya.
"Our struggle to contain (the fires) continues, and surely we will contain them. But this may take some time," he said.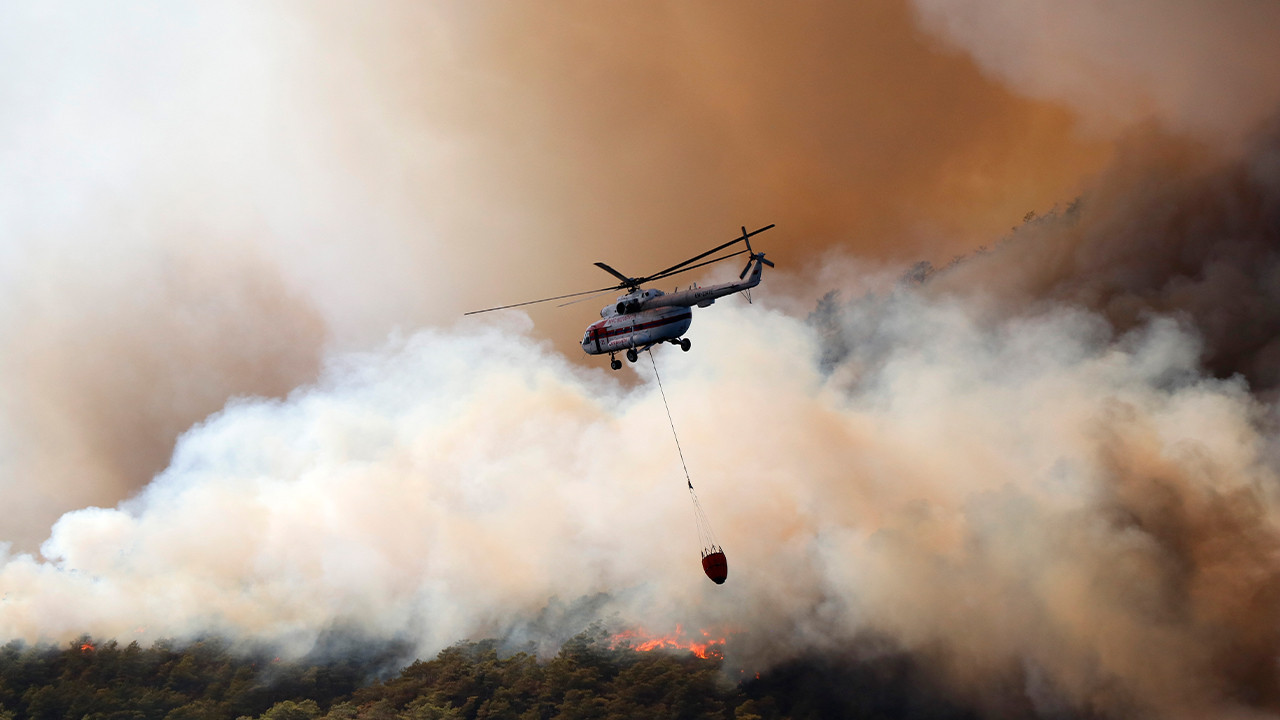 Turkey's southern Mediterranean coast is known for its scorching summer heat, which often causes wildfires. Officials have said the latest fires are the biggest to date.
Turkey has battled a series of disasters caused by extreme weather conditions this summer, including flash floods last week that killed six people in the Black Sea region.