Turkey's quake victims evacuated from public dorms as government's deadline over
On July 30, Turkey's earthquake survivors who were left homeless after the Feb. 6 earthquakes and accommodated in state dormitories across the country were forced to be evacuated as the government's deadline was over.
Duvar English
The deadline for Turkey's earthquake survivors to vacate the Student Loans and Dormitories Institution (KYK) dormitories expired on July 30.
After the Feb. 6 earthquakes that struck Turkey's Southeastern region and affected millions, many survivors lost their houses and were placed in either tent camps in the quake region or state dormitories across the country.
Quake survivors in one of Eskişehir province's KYK dorms who have no other place to stay have been waiting for help from the state to extend the deadline.
The survivors reminded that state officials including former Foreign Minister Mevlüt Çavuşoğlu had promised them that they could stay in the dormitories for a year.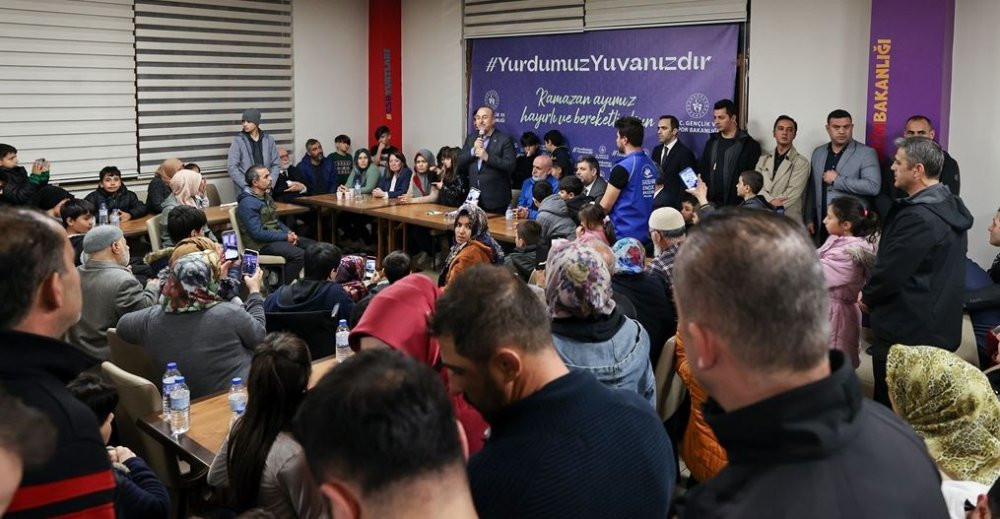 The survivors stated that they tried to reach Governor's Office and the state-run Disaster and Emergency Management Authority (AFAD) officials, but they could not make their voices heard.
An earthquake survivor from Hatay province, where the quake hit hardest, said, "State officials forced us to choose between staying in a container or receiving rental aid. Everyone started signing out of fear. We are left in the dormitory with 20 families, and we have nowhere to go!"
They added that container camps in the quake region are dangerous because a lot of reptiles appeared in the summer and that the rental aid does not cover their necessities as there is a serious housing crisis in the country.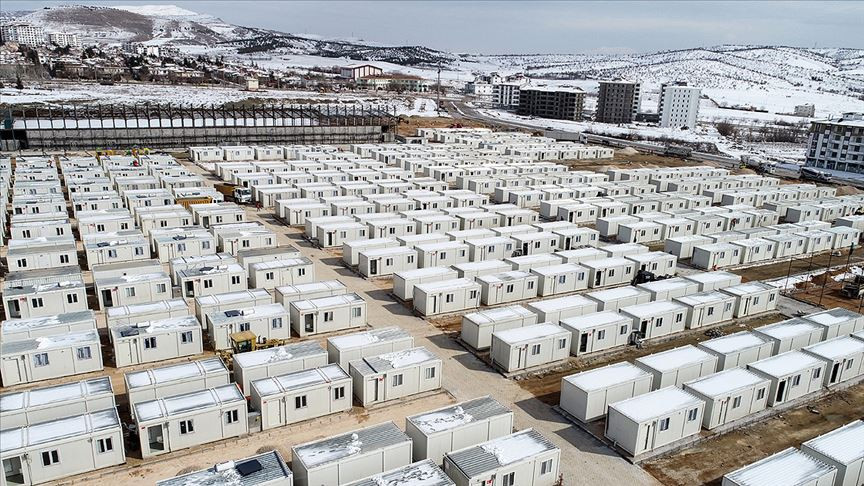 The government announced that rental aid is given as 5,000 Turkish liras for 12 months for those who owned a house before the quake and 3,000 liras for 12 months for those who were renters. Nonetheless, one of the residents in the dorm stated that they could not even receive the rental aid even though six months had passed since the quake.
Main opposition Republican People's Party Eskişehir MP Utku Çakırözer visited the residents in the dormitory and stated, "Over 2,000 earthquake victims came here after the quakes, and now hundreds of these are being asked to evacuate. State officials said they would not receive any services if they did not vacate the dorms."
The MP also said that the rental aid which was proposed to them as 3,000 liras was not adequate to rent a house either in Eskişer or in the quake region.
More than 50,000 people were killed and nearly 122,000 injured after the Feb. 6 earthquakes. Approximately 301,000 buildings were damaged or destroyed, resulting in the displacement of more than 5 million people.
Many of those who stayed have been living in tent camps, while others have been relocated to container cities. Due to weather conditions, hygiene problems, and lack of access to running water, those living in the quake region have been struggling with severe health problems.