Turkish central bank chief's promises fall short of impressing experts
Central Bank President Naci Ağbal's presentation that included promises in line with the government's recent reform rhetoric fell short of impressing experts, with economist Cüneyt Akman saying that the bank "can no longer repeat the same arguments."
K. Murat Yıldız / Duvar English
The Turkish government's rhetoric of the beginning of a new era of economic and political reforms continued on Dec. 16 as the newly appointed Governor of the Central Bank of the Republic of Turkey (CBRT), Naci Ağbal, announced, in a long-delayed presentation to journalists and economists, that "The CBRT will not buy or sell foreign exchange to determine the level or direction of the exchange rates."
Regarding Turkey's exchange rate regime he stated that "The implementation of the floating exchange rate regime will continue, and exchange rates will still be determined by supply and demand balance under free market conditions,"
Ağbal noted that although the CBRT has no target exchange rate, they will stick to the annual inflation target of 9.4 percent for this year and 5 percent in the medium term.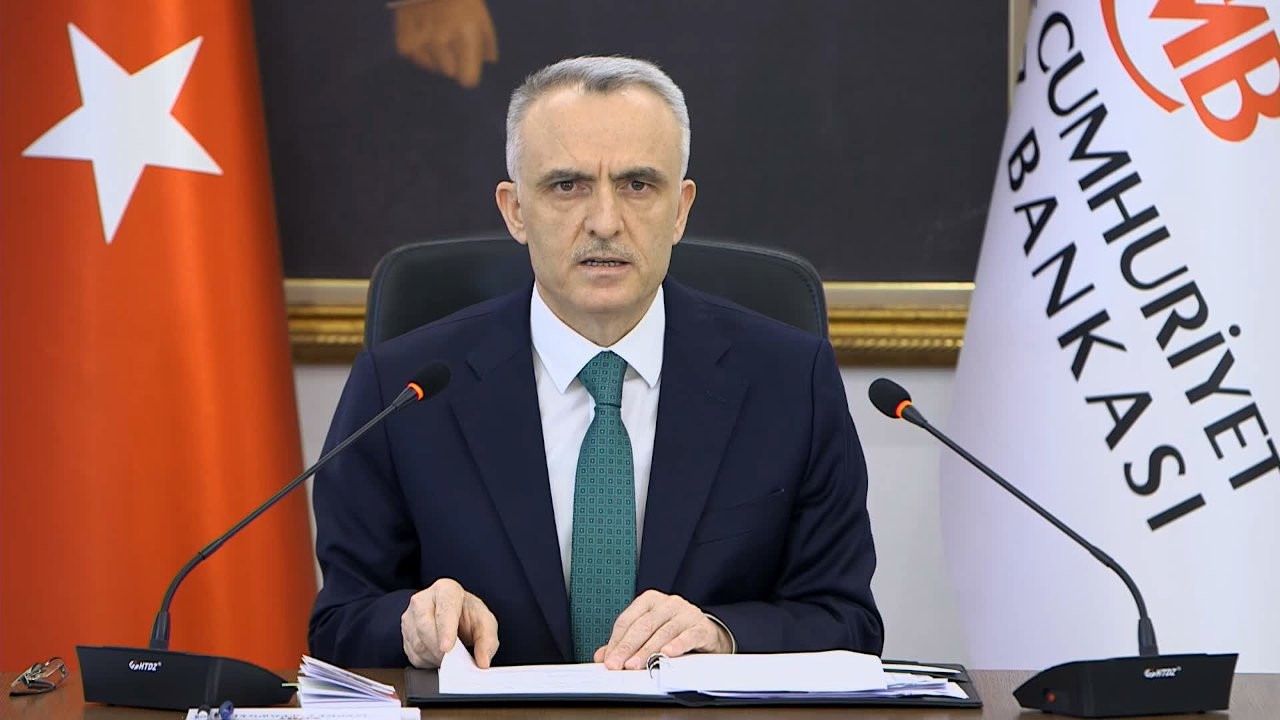 "As we are aware of its [CBRT] responsibility in reaching this target [5%], the CBRT will remain determined and resolute over the target horizon," the governor added.
Yet, many experts and investors were not impressed by Ağbal's presentation and described it as a sharp 'U-Turn' because of the economic difficulties the country is facing.
In response to Ağbal's statement, economist Cüneyt Akman told Duvar English that the CBRT "can no longer repeat the same arguments about interest rates. Maybe the President can do so because no one can oppose him."
Regarding the behavior of the CBRT in relation to economic theory in general, Akman said, "There are no undisputed theories like the Theory of Gravity in economics, but it has become obvious that fighting with the generally accepted economic principles does more harm than good, so they stopped. Now they are saying only what markets and people want to hear. There is a return to universally accepted economic principles which they constantly repeat."
Akman stated the CBRT has been secretly selling foreign currencies in order to manage exchange rates in Turkey, but that "Ağbal in his recent statement about foreign exchanges may be saying that they won't do this anymore."
Speaking to Turkey's need for reform beyond economics, he said that "in addition to the economic crisis, relations with the West have deteriorated, so they need to carry out certain reforms."
However, Akman thinks such reforms are unlikely to appease domestic or international circles because of the economic problems within Turkey and the political difficulties internationally. As a result, he says, "Turkey's economy is very fragile."
Akman concluded saying, "This new team responsible for the economy, including Mr. Ağbal, started with slogans of 'normalization,' but what is this 'normalization'? It is about the unorthodox practices Mr. Albayrak and his team were using. They proved unsuccessful and lead to heavy criticism, so now this new team is trying to return to 'normal' economic theories."
In addition, the economy columnist from the daily Karar, İbrahim Kahveci, told Duvar English that, "It was Mr. Ağbal who wrote, in Article 288 of Turkey's 11th National Development Plan, that the reason for high inflation was high interest rates in line with President Erdoğan's economic worldview."
Regarding Ağbal's presentation, Kahveci said that he "contradicted both himself and the president by noting that the main factor in the increase in inflation is the foreign exchange rate."
State banks still out there
"Despite what Mr. Ağbal said, state banks are still trying to determine the direction of exchange rates, even in the last 2-3 weeks. Mr. Ağbal also stated that the CBRT has no set foreign exchange rate goals. This is nothing new as they have always said that, but acted otherwise," Kahveci added.
Kahveci concluded with an analogy saying, "There are a lot of 'ifs' in Ağbal's statement. You know Nasreddin Hodja's story [Seljuq satirist from the 13th century]. He sowed many seeds on his street, along the wall and fences of his property, and when people asked him what he was doing, he said that seeds will grow have plenty of thorns in the spring. He said that flocks of sheep will pass along the street, and in passing, 'they will leave wool on the thorns and I will collect the wool and my wife will spin it into yarn. Then, the rest is easy! I will sell the yarn at the market.' This is exactly what Ağbal said in his statement today."