Turkish court bans three from Milas over protests in Akbelen Forest
A Turkish court has banned environmentalist Deniz Gümüşel, HDP İzmir provincial co-chair Çınar Altan and photographer Selahattin Kaya from entering Milas district borders after they were detained during the protests of villagers in Akbelen Forest against mining operations.
Duvar English
Muğla province's Milas district criminal court of peace has banned Deniz Gümüşel from İkizköy Environment Committee, Peoples' Democratic Party (HDP ) İzmir provincial co-chair Çınar Altana and photographer Selahattin Kaya after they detained on July 27 in Akbelen Forest where villagers organize resistance against the mining company.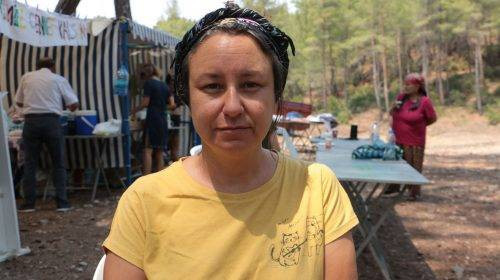 On July 26, environmentalists and villagers entered the forest and stopped workers from entering the area to cut more trees for the expansion of the coal mine. The gendarmerie beat Gümüşel and detained her.
A police officer also filed a complaint of assault against Gümüşel who was charged with "resisting a public officer." The court issued a ban on leaving the country and a ban on entering Milas district borders.
During the day, five more people were detained during the gendarmerie's attack against the Green Left Party (YSP) delegation that wanted to enter the area where trees were being cut Three detainees were released after their statements were taken at the police station.
The court released Altan and Kaya after one day in detention with the condition of not entering Milas district border and ban on leaving the country due to "their social media posts."
Villagers continue to resist against mining company and gendarmerie
Villagers continue their resistance while engineering vehicles and cutting crews continue to cut down trees in Akbelen Forest. While the truck that carries water to the tents of the villagers was not allowed to enter the area today, villagers carried water from hand to hand in solidarity.
A 54-year-old villager said, "We need a lot of support. Our hometown is disappearing for the sake of coal. I was born in this village, I grew up in this village, I want to be buried in this village."
Another stated that their village was destroyed for the greed of money, "They destroyed the plains, trees, olive groves, and gardens so that this thermal power plant can smoke."
It was revealed that an "Afforestation Cooperation Protocol" worth 6.1 million Turkish liras have been signed between Limak Holding, which own the mining company, and the General Directorate of Forestry. According to the protocol, company will provide funds for afforestation efforts in "other provinces."
İsmail Hakkı Atal, the villagers' lawyer, asserted that 300-350,000 trees would be cut down in an area of 760,000 square meters, "There 180-year-old trees among them. The greenhouse gas uptake ability of the newly planted sapling is around 1 in 30. The trees they cut down absorbs 50 times more greenhouse gases than the new ones they planted."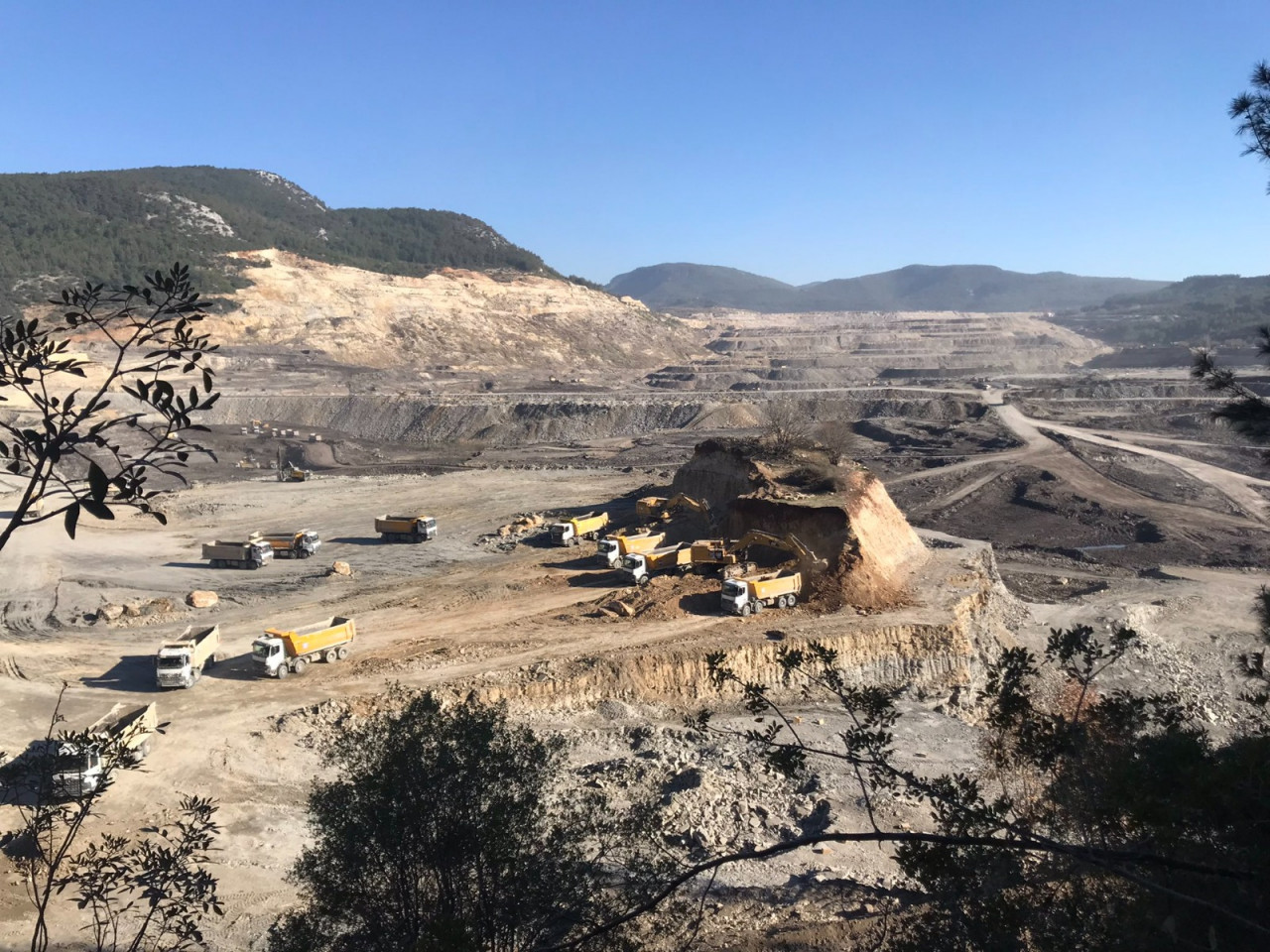 Prof. Doğan Kantarcı from Istanbul University pointed out that no reforestation had been done in the region's mining pits previously opened, "The company has been piling rock fragments in the excavation area. If the rocks become soil in 1000 years and if god gives company owners 1000 years of life, they will see the forest they claimed to plant."
Since 2019, the 740-decare Akbelen Forest and the İkizköylü village have been threatened by plans to extend coal mines. In 2021, the locals filed a lawsuit against the company YK Energy, a joint affiliate of IC Holding and Limak Holding, which is known to have close ties with the Turkish government, for the annulment of the project.
During the judiciary process, courts have several times ruled for the suspension of the coal mine project, but the company rejected to abide by these court rulings.