Turkish Cypriot opposition slams gov't complex project as waste of resources
The Turkish Cypriot opposition has criticized the new government complex project as an extravagant waste of resources amid severe economic issues. They have also pointed out that the project includes the construction of a mosque and that the presidential palace will be bigger than the parliament building in size.
Nikolaos Stelya / DUVAR
The new presidential palace and parliament building that will be built in Turkish Cyprus has created controversy, with the opposition pointing out that excessive spending comes amid an economic crisis.
On Nov. 15, the plans of the new government complex were unveiled during an event in Nicosia which saw the attendance of Turkish Vice President Fuat Oktay.
A promotional video showed that in addition to a presidential palace, a parliament building and a nation's garden, the project will also include a mosque, which drew further criticism.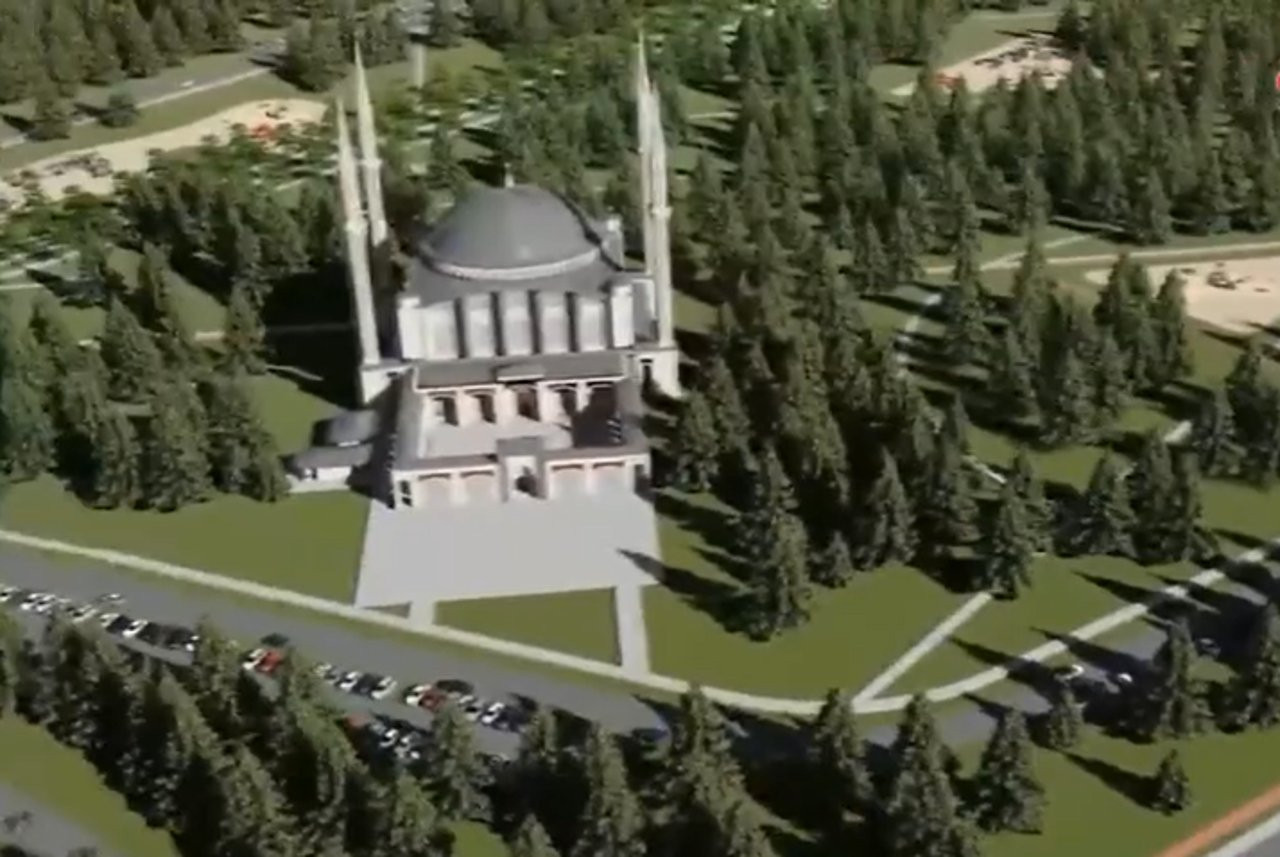 The main opposition left-wing Republican Turkish Party (CTP) lawmaker Özdil Nami indirectly criticized Turkey in a social media post over the construction plans. "No country that respects itself begs to another [country] for the construction of the presidential palace," he wrote.
"It is completely irresponsible to attempt this [project] during a period in which an economic crisis is being experienced. It is very obvious that nothing will come to the country from administrators having this mentality."
He further deemed the excessive spending as a "crime" against Turkish Cypriots amid calls of reform.
Murat Kanatlı, secretary of the New Cyprus Party, asked why the presidential palace was bigger than the parliament building in size. "The parliament stands idle behind [in the project plans]; who decided that? In these drawings, there is an explicit change of the regime," Kanatlı said.
The project had also drawn criticism in recent months over the news that its architect would be given Turkish Cypriot citizenship. The Turkish Cypriot Chamber of Architects had slammed the government over its decision, saying authorities had not even consulted with them with regards to the project.
Plans for a new government complex had been announced by Turkish President Recep Tayyip Erdoğan in July as he was visiting Nicosia to mark the 47th anniversary of the Turkish intervention on the island in response to a Greece-backed military coup.
"As it is known, the Turkish Cypriot Presidency has neither a proper presidential building or a complex, nor a proper parliament building. We think it does not suit Turkish Cyprus. Likewise, the building in the Presidential Complex was a well-known British-era slum. The steps for this presidential complex are finalized and hopefully, we will start the construction soon in the Metahan region," Erdoğan had said.