Turkish Cypriots stage protest against Ankara's 'interference' in internal affairs
Turkish Cypriots on Nov. 10 staged a protest against Turkey's "interference" in the internal affairs of their breakaway state. The protestors said that they do not bear animosity against Turkey or Turkish people but do not want any external interference. The demonstration comes days before Turkish President Recep Tayyip Erdoğan is scheduled to visit the controversially opened beach resort of Varosha for a "picnic."
Nikolaos Stelya / DUVAR
Thousands of Turkish Cypriots on Nov. 10 staged a protest against Turkey's "interference" in the internal affairs of their breakaway state.
The demonstration, organised by the Democracy and Will Platform in Nicosia, was also attended by former Turkish Cypriot leader Mustafa Akıncı, officials of the opposition parties and representatives of NGOs. Akıncı was defeated last month in a presidential election by the Ankara-backed Ersin Tatar.
The protesters held banners reading "Democracy for everyone," "Freedom for everyone," "Freedom, not enforcement," "Not intervention, but will" and "The last word belongs to the Cypriots."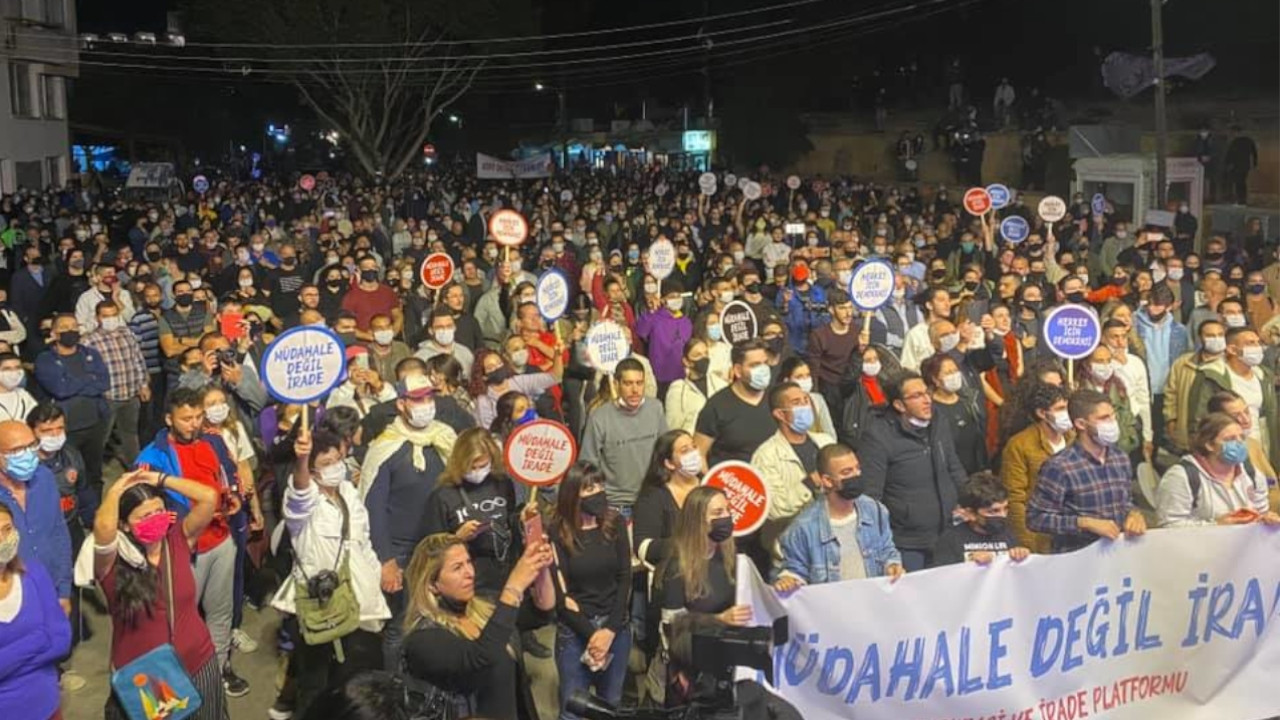 The Democracy and Will Platform said in a press statement that the Turkish Cypriot community does not bear animosity against Turkey or Turkish people but does not want any external interference in the internal affairs.
"The will of the Turkish Cypriot community is being ignored, its honor is destroyed, and there is an explicit intervention in the democracy," said the speakers.
"We are not enemies with the Turkish Republic, Turkish people. We stand with all people whose wills are being compromised, intimated and oppressed wherever they are in the world. We exist. We are here. We are a modern and secular society that can stand on its feet on its own and have the capability to do so," they said.
Akıncı also commented with regards to the demonstration saying that Turkish Cypriots will "defend their right to exist until the end." "We will continue to reject every kind of interference and stand against antidemocratic understandings," he said.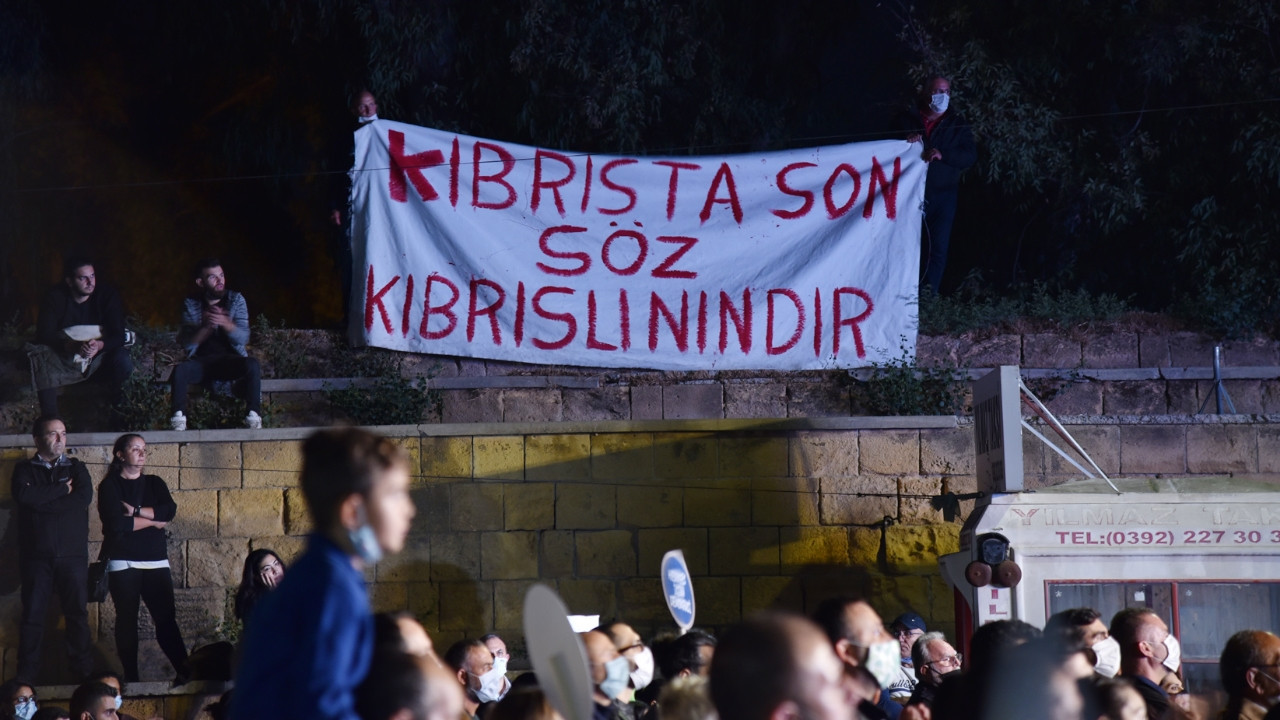 The demonstration comes ahead of Turkish President Recep Tayyip Erdoğan's expected visit to Varosha to mark the 37th anniversary of the self-declared Turkish Cypriot state.
Cyprus was split after a Turkish invasion in 1974 triggered by a brief Greek-inspired coup. The European Union admitted the island into the bloc in 2004, represented by the internationally recognised Greek Cypriot government in the south.
Its north is a breakaway Turkish Cypriot state only recognised by Ankara.
Speaking at a news conference with Turkish Cypriot President Tatar in Ankara on Oct. 26, Erdoğan said he would visit Northern Cyprus on Nov. 15 and would have a picnic in Varosha.
"I believe it would be beneficial to have a picnic there all together," he said. "We are watching from our screens here, but we want to experience it in person. God willing, we will do that too."