Turkish gov't holds superspreader events, but uses pandemic as tool to silence critics
Turkey's ruling Justice and Development Party (AKP) has been holding COVID-19 superspreader events with the attendance of President Erdoğan, while law enforcement has been fining any events organized by opposition entities over "lack of social distancing." Having proven their loyalty to the AKP's agenda over the years, law enforcement has created a pattern of blocking or reprimanding events by the AKP's critics on the grounds that they violate pandemic regulations.
Duvar English
Turkey's ruling Justice and Development Party (AKP) has recently held multiple COVID-19 superspreader events with the president even boasting about the crowds, while law enforcement has been using the pandemic as a tool to fine critics of the government.
Key members of the AKP, including President Recep Tayyip Erdoğan, gathered at Istanbul's Fatih Mosque on Feb. 21 despite the national lockdown, for the funeral of clergyman Muhammed Emin Saraç.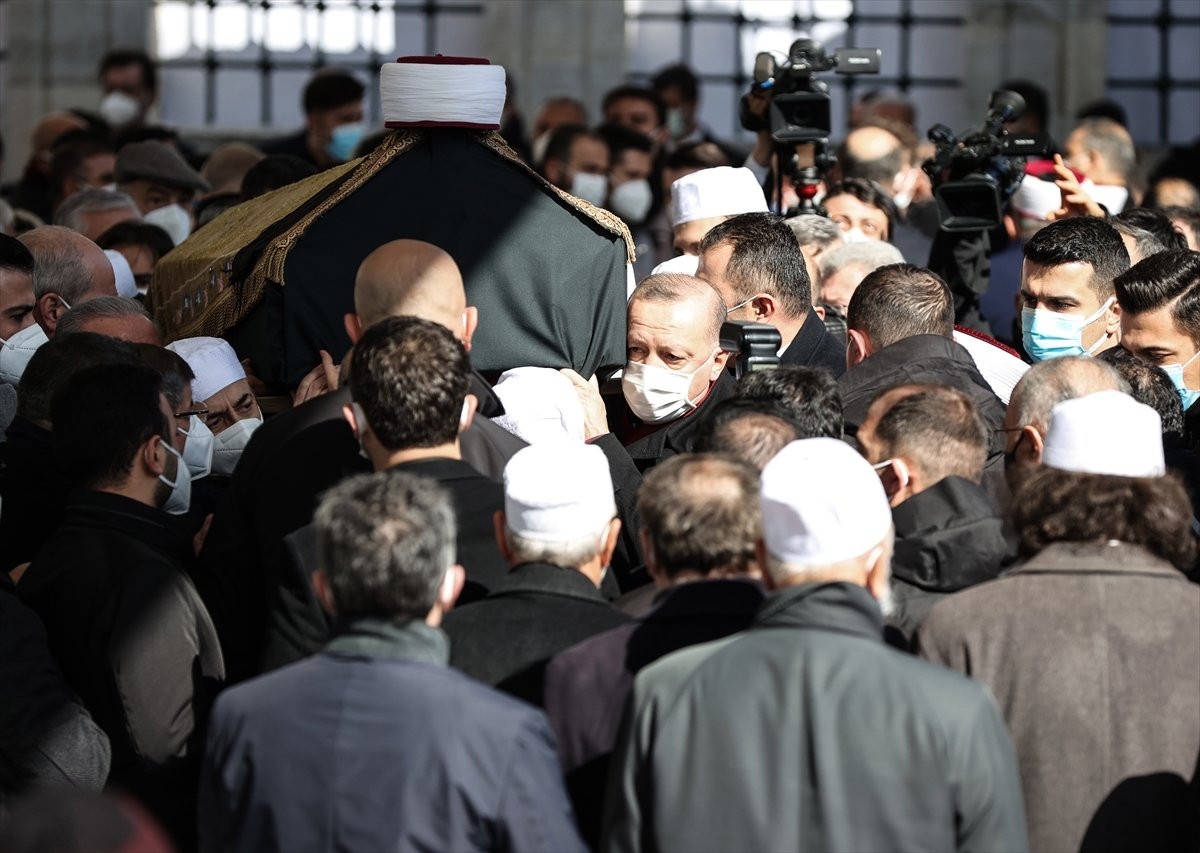 The massive crowd at the funeral prompted outrage on social media, with many Twitter users contrasting Health Minister Fahrettin Koca's attendance at the superspreader event to his professional rhetoric, which advice against large gatherings.
"They call gatherings like this one 'superspreader events,' meaning events that infect at super rates," journalist Can Ertuna tweeted on Feb. 21. "Of course, many administrators and especially health ministers are absent from these events abroad."
Yurtdışında salgın döneminde bu tür buluşmalara "superspreader event" yani süper bulaştıran etkinlik/olay deniyor. Ve elbette birçok ülkede bunlarda bir yönetici, üstelik bir sağlık bakanı pek bulunmuyor... Fotoğraflar @sputnik_TR haberinden. Bugün Fatih Cammi'ndrki cenaze. pic.twitter.com/eNa9T5W8K4

— Can Ertuna (@canertuna) February 21, 2021
The AKP also held provincial congress meetings between Feb. 8 and Feb. 14, with members gathering in closed spaces; President Erdoğan bragged about filling the halls up to the brim despite the pandemic during his speech at one of these meetings.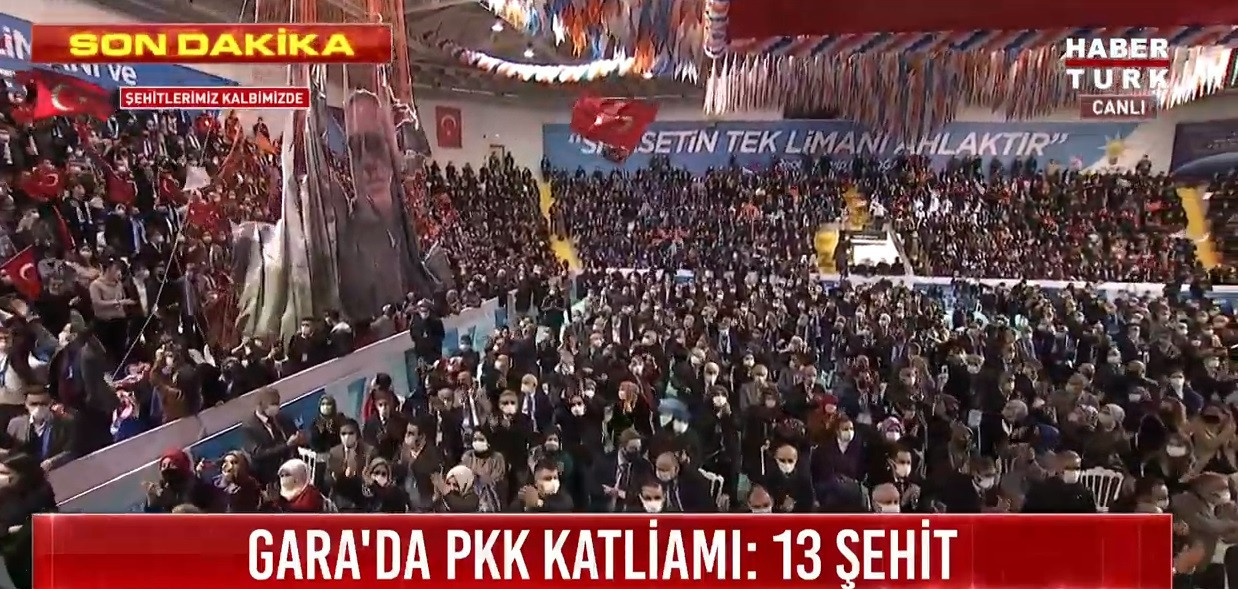 Main opposition Republican People's Party (CHP) deputy Servet Ünsal said that attendees of the congress should be quarantined, as COVID-19 cases quadrupled in the Black Sea provinces of Trabzon, Ordu, Giresun and Rize at around the same time of these meetings.
Ironically, a Turkish court ruled to fine members of pro-Kurdish Peoples' Democratic Party (HDP) for violating social distancing guidelines in public statements in November and December of 2020, the daily Birgün reported on Feb. 21.
The court fined over 80 attendees of the HDP events a total of 296,100 liras for violating social distancing guidelines at the three gatherings.
The AKP has been heavily criticized for using the pandemic to implement regulations that serve their sociopolitical agendas, such as forbidding the sale of alcohol on the weekends.
Local governances have also widely used the pandemic as a pretext to ban demonstrations and protests in wide areas in cities, namely the protests against the president's appointment of a rector to Boğaziçi University.
Hundreds were detained by law enforcement during the pandemic for holding events that allegedly violated pandemic guidelines, although no such detentions were made in demonstrations with pro-government agendas.