Turkish Islamist party censors woman MP candidate's picture on election bus
The ruling coalition's partner Islamist New Welfare Party (YRP) has used the photographs and names of male candidates on its election bus in Düzce province. Nonetheless, the photograph of the party's only woman candidate was displayed as a dark silhouette.
Duvar English
The Islamist New Welfare Party (YRP), the partner of the ruling People's Alliance, has not featured the picture of its only women candidate, Çiğdem Kulalı Seçkin, on the election bus touring in the Düzce province.
The party only displayed the names and photographs of the party's chair Fatih Erbakan and the male candidates on the bus. While Seçkin's name was written on the vehicle, a dark silhouette was used for the visual.
Speaking to BBC Turkish, a YRP official said the incident was the result of a mistake. The official said that Seçkin had requested that her photo not be used on the vehicles. "However, our party colleagues preferred to use her silhouette instead of not using her photo at all. This is a big mistake."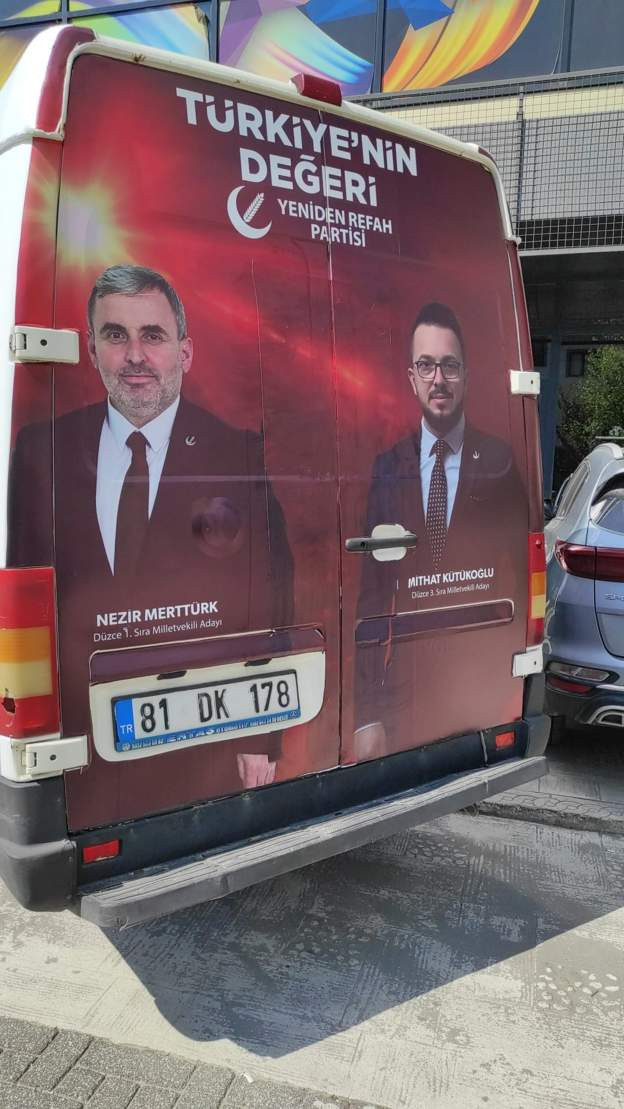 On the other hand, the party included Seçkin's photo in the election poster in which she appeared alone.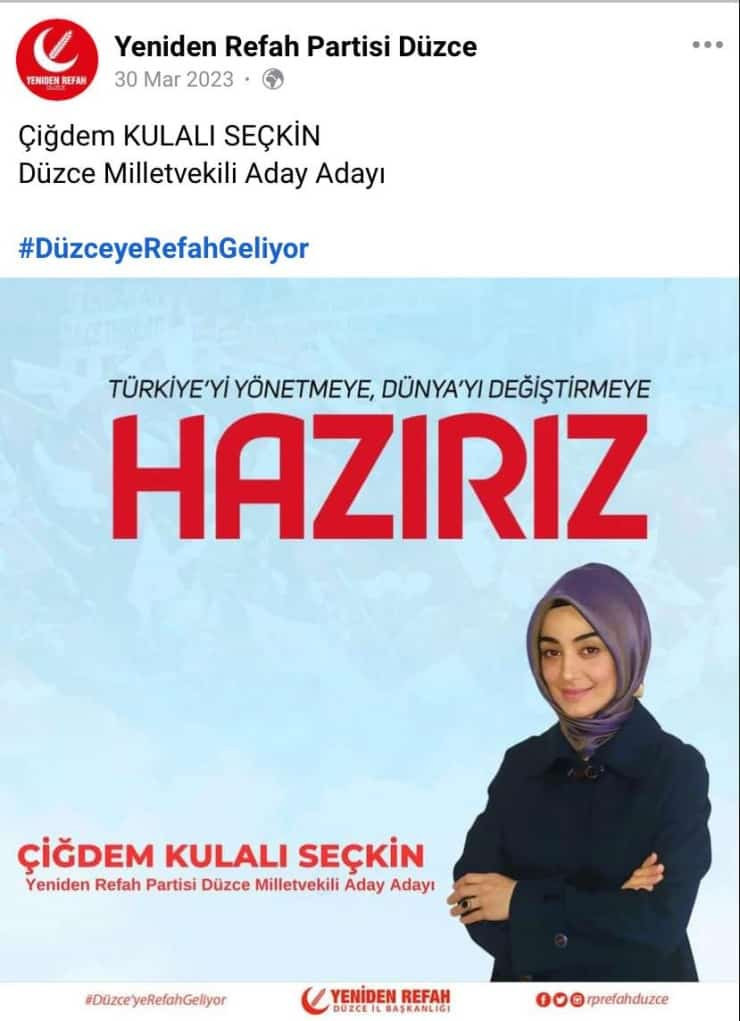 The YRP is known for its stance against the Istanbul Convention, formally known as the Council of Europe Convention on Preventing and Combating Violence Against Women and Domestic Violence). The Islamist party also wants Law No. 6284 on the Protection of the Family and Prevention of Violence against Women to be abolished.
Last month, the party said that their demand for the abolition of the aforementioned law was accepted by the ruling Justice and Development Party (AKP) in the alliance protocol.