Turkish main opposition leader denied entry into Education Ministry
Main opposition CHP leader Kemal Kılıçdaroğlu was turned away at the gates of the Education Ministry on Dec. 30, as he wanted to discuss reports of nepotism in public school teacher placements. Kılıçdaroğlu said that they have been receiving complaints that many teacher candidates are eliminated in oral exams, despite scoring very well in the written KPSS exams.
Duvar English
Turkish Education Ministry has refused to give an appointment to main opposition Republican People's Party (CHP) leader Kemal Kılıçdaroğlu, who wanted to discuss the widespread of nepotism in the placement of public school teachers.
In response, Kılıçdaroğlu announced on Dec. 29 that he would pay a visit to the Education Ministry. Despite coming all the way to the gates of the ministry building on Dec. 30, Kılıçdaroğlu was not allowed in.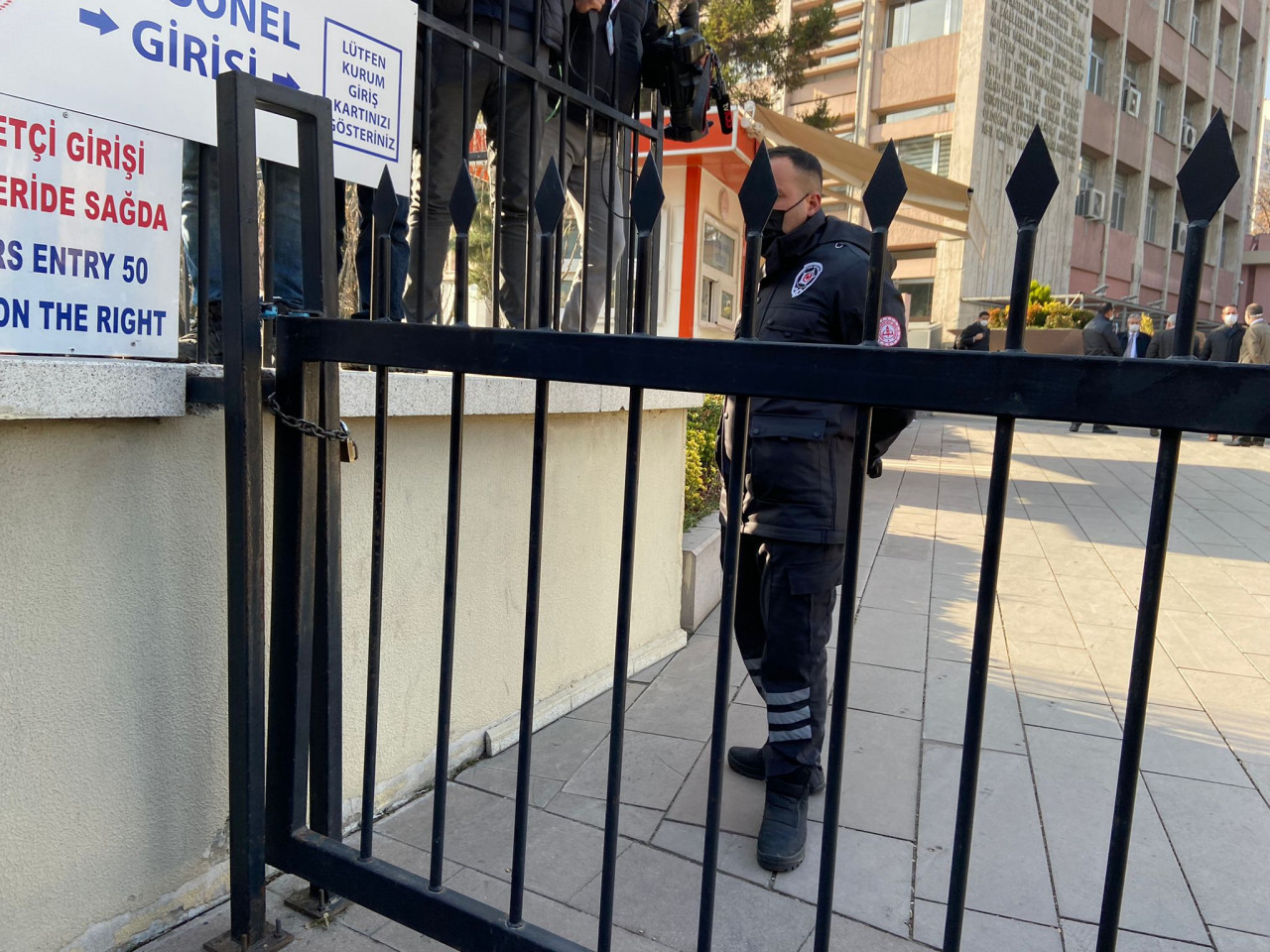 Education Minister Mahmut Özer said that although the ministry's "doors are open to everyone," they will not give an appointment to anyone who makes demands "in a patronizing way."
Kılıçdaroğlu held a press meeting in front of the ministry building, saying that it is his duty to expose favoritism in "verbal interviews" to which public school teacher candidates are exposed.
He said that many teacher candidates are eliminated in these oral exams, despite scoring very well in the written State Personnel Examination (KPSS) exams.
"I have been hearing that our youth who have been receiving 85-90 points in KPSS exam are being eliminated in interviews. Pity on this country, pity on our youth," Kılıçdaroğlu said.
Kılıçdaroğlu also touched upon Minister Özer's statement, saying: "I will not deal with those who are doing work with the [Presidential] Palace's instructions. My job is to settle scores with those who are sitting in the Palace and doing injustice."
Kılıçdaroğlu later tweeted about the incident, saying that the "minister had hidden behind iron gates." "Nepotism has spread everywhere. All of the state's institutions are at the latest stage of cancer," Kılıçdaroğluw wrote.
MEB'e gittim, bakan demir kapılar arkasında gizlendi. Beklediğimiz sonuç elbette. Ne diyecek? "Bakanlığı torpile peşkeş çekmedim" mi diyecek? Diyemez. Ancak kaçar. Torpil her yere sirayet etmiş durumda. Tüm devlet kurumları kanserin son safhasında.

— Kemal Kılıçdaroğlu (@kilicdarogluk) December 30, 2021
The Education Ministry announced the oral exam results of thousands of candidate teachers on Dec. 27. Since then, many candidates have been asking the ministry the announce the criteria according to which they were given less than 60 points in the oral exams despite scoring above 80 in the KPSS.
The teacher candidates pointed out that these oral exams were being used by the ruling Justice and Development Party (AKP) to place their own people in the state institutions and eliminate those who are critical of the government.