Turkish police attack İzmir Bar Association with tear gas over LGBTI+ protest
Islamist and nationalist groups have threatened to attack LGBTI+ students from İzmir's Ege University when they announced the organization of the pride month picnic on the university campus on July 2. When the students canceled the picnic due to the threat of violence and wanted to make a statement at the Izmir Bar Association, they were attacked by the police with pepper spray.
Duvar English
The LGBTI+ students studying at Ege University in İzmir province announced that they are organizing a picnic on their campus on June 2 to celebrate the arrival of Pride Month. Following the announcement of the event, nationalist and political Islamist groups, mainly belonging to the Turkish Youth Union (TGB) and the New Welfare Party (YRP), attacked the LGBTI+ students in the university on social media.
A group of TGB members on June 2 also made a press statement in front of the university to criminalize LGBTI+ students. The group demanded the "immediate" cancellation of the picnic, which they perceived as "the West's imposition of LGBT and genderlessness" and "a threat to the family."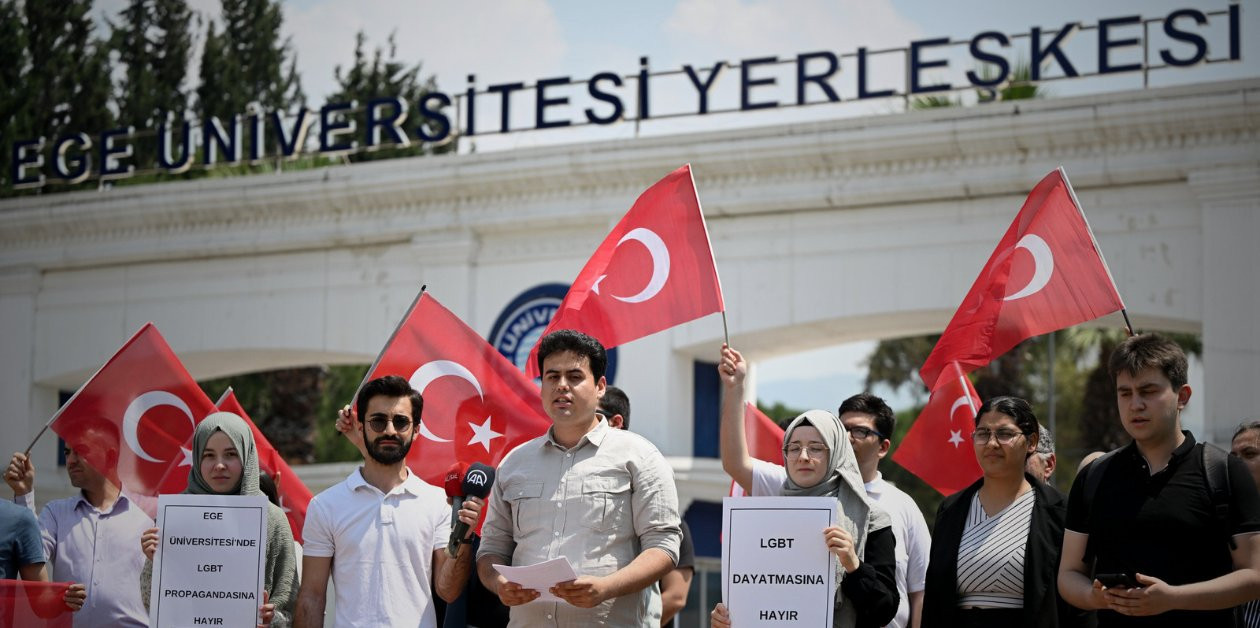 After all these attacks, the Izmir Police also announced that they would not allow the event to take place. The students postponed the event due to possible attacks in and around the campus.
Students gathered in front of the İzmir Bar Association to make a press statement about the attacks. The police blockaded the bar association building and cornered students along with lawyers. The police then proceeded to physically assault and use pepper spray against those in front of the building.
İZMİR BAROSUNA YAPILAN SALDIRI KABUL EDİLEMEZ

Ege Üniversitesi öğrencilerinin, Onur Haftası kapsamında, 02.06.2023 tarihinde yapmayı planladıkları piknik etkinliğine Rektörlük izin vermemiş, bu nedenle öğrenciler yasaklamaya karşı İzmir Barosu önünde Özgür Kürsü'de bir basın… pic.twitter.com/l3hl5qOfRF

— İzmir Barosu - #SavunmaSusturulamaz (@izmir_barosu) June 2, 2023
Despite the police attack, the students issued their press statement. Also, İzmir Bar Association announced that they will file a criminal complaint against those involved in these attacks.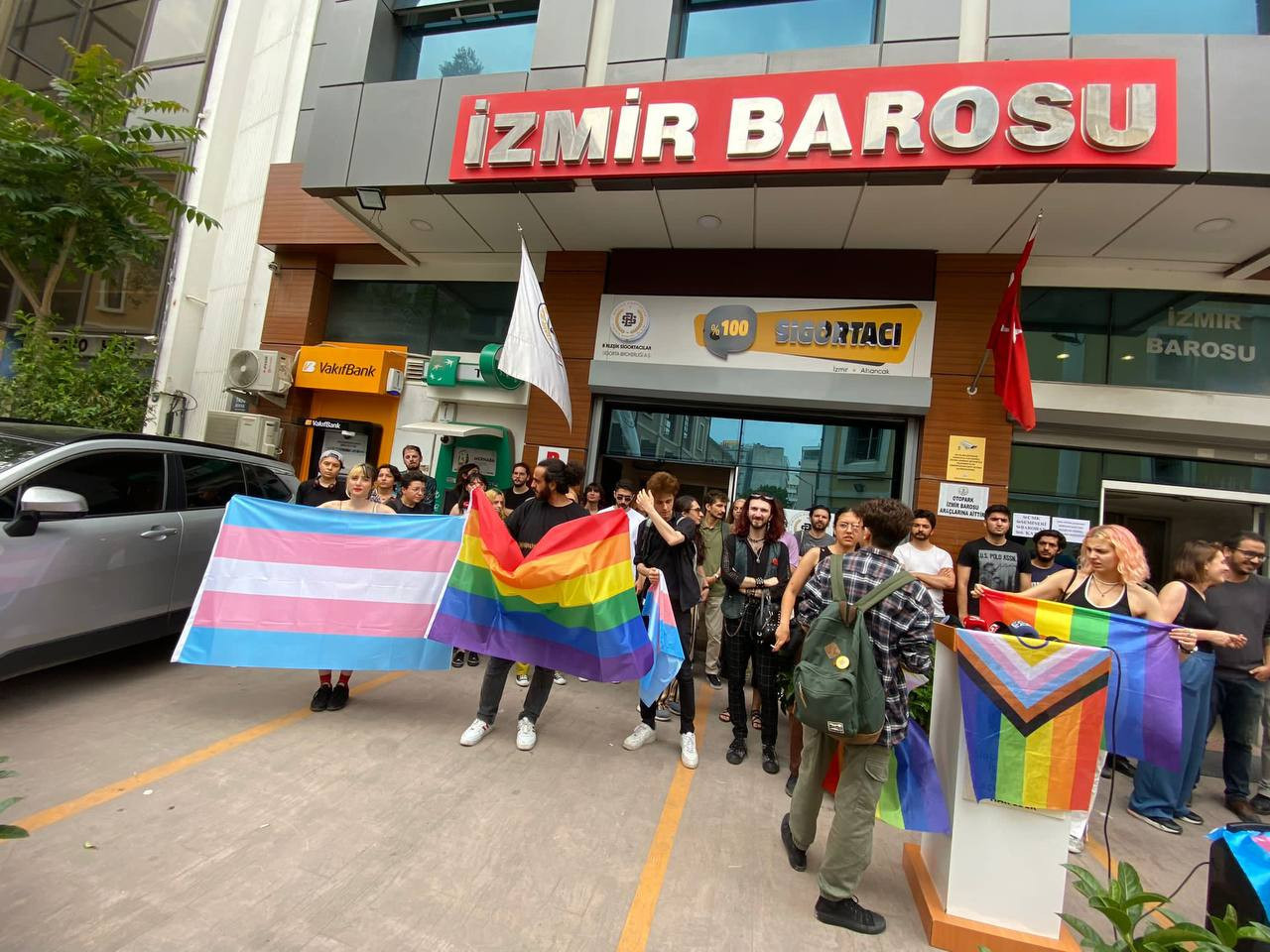 This is not the first attack against the picnics organized by the LGBTI+ community in Turkey. In 2022, radical Islamist groups attacked students who wanted to organize a picnic at Istanbul University, and the police did not intervene. In 2021, the police attacked the picnic organized as part of Istanbul Pride Week events in Maçka Park and broke the arm of one person.
The long-lasting anti-LGBTI+ stance of the ruling Justice and Development Party especially accelerate during the June, which is celebrated by the LGBTI+ communities around the world as Pride Month. Last year, the Turkish police attacked and detained hundreds of people who joined pride marches around the country.