Turkish YouTuber detained for crossing Bosphorus Bridge on top of metrobus
Turkish YouTuber Yunus Emre Özer was detained briefly for a video where he was seen crossing the Bosphorus Bridge on top of a metrobus. Known for his dare videos, Özer was taken into custody on Sept. 19 and released shortly after.
Duvar English
Known for his videos where he performs dares across Istanbul, Yunus Emre Özer was briefly detained on Sept. 19 for his most recent video where he crosses the Bosphorus Bridge on top of a metrobus.
Özer is seen climbing atop the metrobus, buses with special fast lanes across the city, and riding on the roof as the vehicle crossed the Bosphorus Bridge.
Özer gets off at the first stop on the Asian side after the trip where he risks not only his well-being but also the metrobus' travel safety.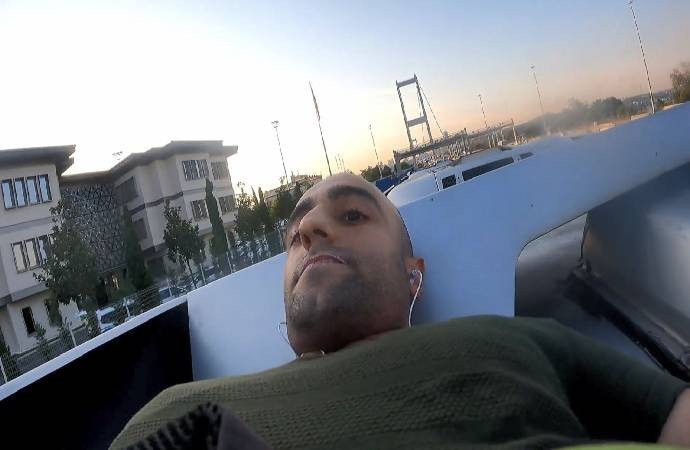 The YouTuber was detained shortly after publishing his video on Sept. 19, and released in less than 24 hours.
Özer was also briefly detained for a video he released in early September where he was seen jumping on top of a ferry from Galata Bridge.