Twitter censors some tweets of news outlets in Turkey on government's demand
Twitter has extended "country-based content blocking" in Turkey to the tweets of news outlets. The company has blocked online news outlet Diken's tweet regarding the earthquakes and newspaper Birgün's tweet about the alleged violence in the military upon the Turkish courts' request.
Duvar English
Twitter has blocked access to the online news outlet Diken's article titled "Eight dead bodies on the ground in Hatay for hours" and newspaper BirGün's article titled "Allegation of beating and pressure in the military" for users in Turkey following the government's legal request, Diken reported.
Twitter did not respond to the Freedom of Expression Association's question about the reason for removing Diken's report. On the other hand, Birgün's tweet was removed due to "damage to reputation in front of the public."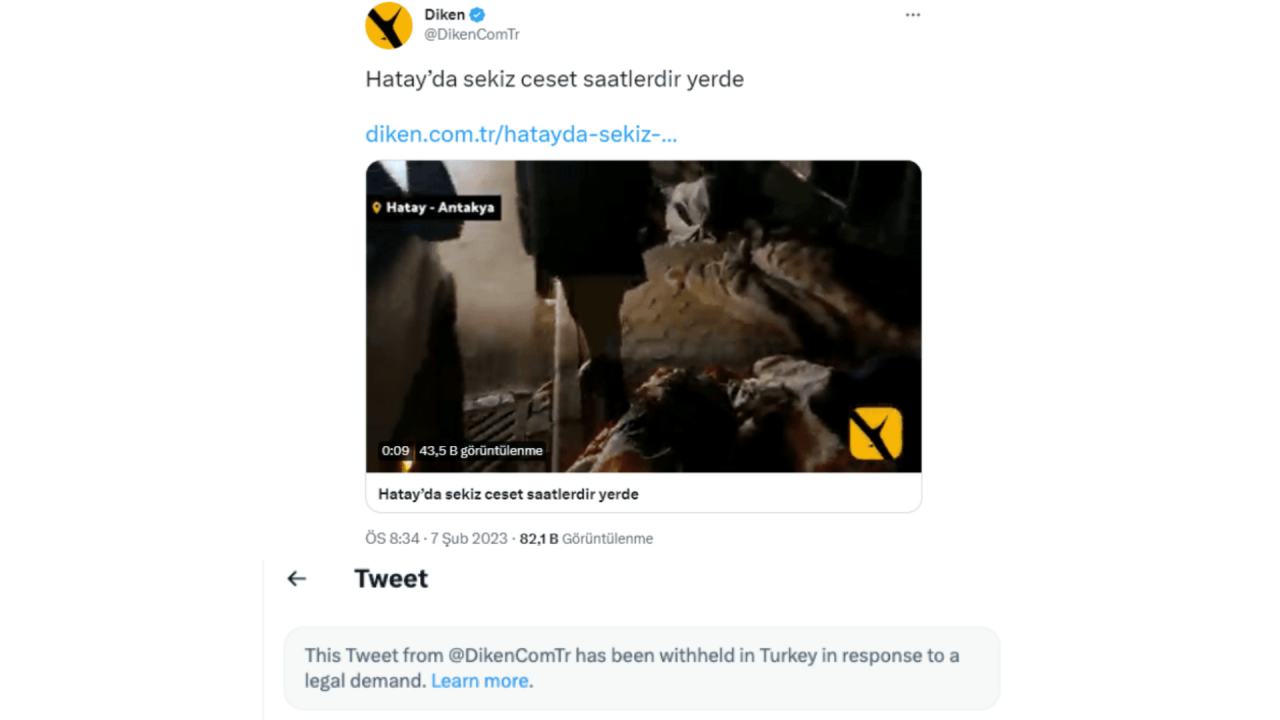 Prior to acquiring Twitter, Elon Musk had vowed to "create a free-speech heaven" but at the same time expressed his preference to "be close to the laws of the countries where Twitter operates."
During the first four months since Musk's acquisition of the company, Twitter has not acted on Turkish courts' orders to block access to various websites. However, Twitter's latest move suggests that the Turkish government's pressure on the company is increasing with the elections nearing.
Speaking to Diken, Prof. Yaman Akdeniz, founder of the Freedom of Expression Association, said: "There is no criteria or explanation for why they censored the tweets. What we realized is that it (censorship) has been implemented towards Diken and Birgün. I believe that the probability of such interventions (of the government) or blockage of tweets has increased and more tweets will be censored, prior to the elections."