Two assailants share news of stabbing Uyghur teen on TikTok
Two assailants have recorded a TikTok video and shared the news of their stabbing an Uyghur teen in a celebrating mode. The incident occured on Dec. 26 in Istanbul's Büyükçekmece district.
Duvar English
Two assailants have recorded a TikTok video boasting about stabbing an Uyghur Turk in Istanbul's Büyükçekmece district. The chilling incident occurred on Dec. 26 at the park of a residential complex, where the two assailants heavily injured the 17-year-old Ensar Halif, Turkish media outlets reported on Dec. 30.
The 16-year-old Yusuf Baran D. and Hüseyin Ulaş H. had an argument with Halif, reportedly "disturbed" about the Uyghur's teen "way of looking at them." The tension quickly escalated into a physical one, with the two 16-year-olds stabbing Halife in the chest with a knife.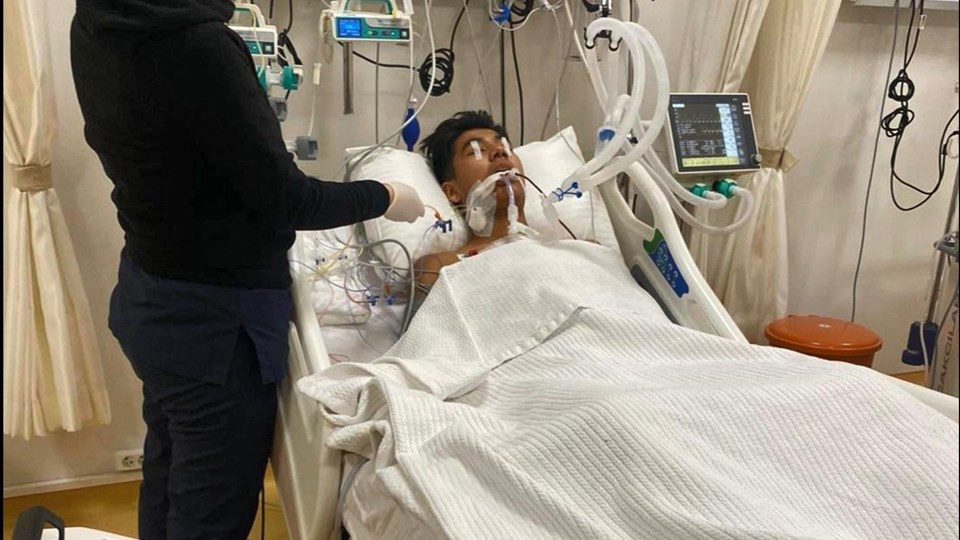 After the incident, Halife was taken to a hospital and admitted to intensive care. In the meantime, the two assailants shockingly recorded a TikTok video of themselves, sharing it with the post: "Do you think I have recorded a TikTok at the police station after shooting someone?"
After the video was shared on social media, the police tracked the assailants and detained them.
The video was reported to have been recorded outside the police station.
Following their testimonies, the two assailants have been referred to a court, which ruled for their arrest.