Two US warships visit Turkey amid crisis in Black Sea
Following the visit of the US warship USS Mount Whitney to Istanbul on Aug. 18, a second American vessel's arrival to the country has coincided with Russia's intensified bombardment of Ukrainian Black Sea ports.
Duvar English
The USS Mount Whitney, the flagship of the United States Navy's 6th Fleet, on Aug. 18 docked in Istanbul, marking the second consecutive visit of US ships to Turkey during the most tense period in the Black Sea.
Russia has been bombarding Ukrainian ports in the Black Sea since the former's withdrawal from an agreement brokered by Russia, Turkey, and the United Nations (UN) to create a grain corridor from Ukraine.
The US Gerald R. Ford Carrier Strike Group on Aug. 13 had arrived in western Çanakkale province's Gökçeada island as part of the Exercise Sage Wolverine.
Ambassador Jeffrey L. Flake made a statement while introducing the ship to the press members after the USS Mount Whitney was anchored in Sarayburnu Harbour, "I think this visit is a very good example of cooperation and coordination between Turkey and the USA," according to online news outlet T24.
Crisis in Black Sea accelerates after Russia's attacks
A civilian cargo ship named Joseph Schulte on Aug. 19 arrived in Istanbul after its voyage from the Ukrainian port of Odessa for the first time since the Grain Initiative effectively came to a halt.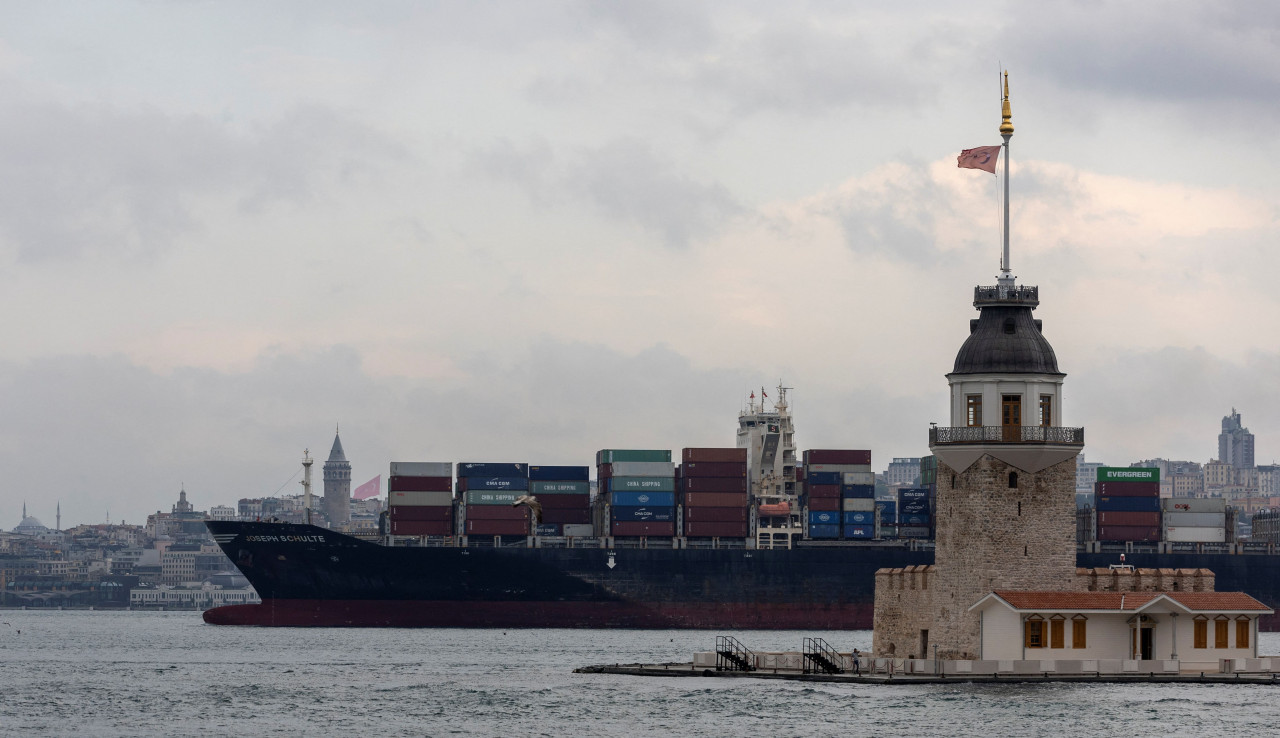 A few days before Joseph Schulte's departure for Turkey, the Russian Defence Ministry announced that a Russian ship patrolling in the Black Sea fired warning shots at the Palau-flagged Turkish freighter and stopped the ship. The Turkish ship was allegedly sailing to the Izmail Port of Ukraine.
The prolonged silence from the Turkish authorities regarding the Russian intervention with the ship sparked controversy. The Turkish Presidential Communications Directorate on Aug. 17 underscored that the inspection occurred within international waters and noted that although the ship's owner was Turkish, it bore the flag of Palau.
The authorities also stated, "Russian interlocutors were appropriately warned to avoid such attempts to escalate tensions in the Black Sea."
📌"Rus askeri Türk gemisi Şükrü Okan'a baskın yaptı, Türk hükümeti tepki göstermedi" şeklindeki iddialar manipülasyon içermektedir. pic.twitter.com/p2BzOgxdYP

— Dezenformasyonla Mücadele Merkezi (@dmmiletisim) August 17, 2023