First electric scooter user killed in Istanbul traffic accident
A 17-year-old male died in a traffic accident where the electric scooter he was riding got hit by a car. The passenger was thrown off the electric scooter and died on the scene.
Duvar English
A 17-year-old was killed when a car hit him as he rode an electric scooter in central Istanbul.
A car hit the 17-year-old male was riding on Büyükdere Street, one of the main boulevards connecting Istanbul neighborhoods.
Passenger Okan Y. was thrown off the scooter and died on the scene.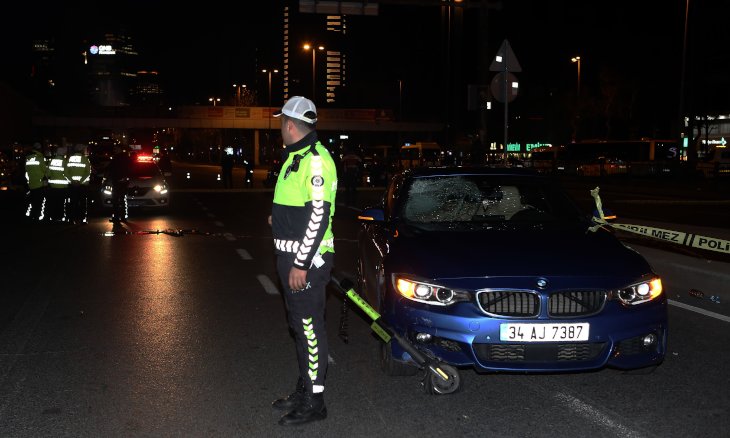 The accident was the first fatal accident since scooter sharing company Martı, ("seagull" in Turkish) started operations in 2020 in populated Turkish cities including Istanbul, Ankara and İzmir.
Through a mobile app, the service will let riders see nearby scooters on a live-time map.
Users can then unlock a scooter for 1,99 Turkish Lira and use the electric vehicle for 0,59 TL a minute.
1- Sivilazsyonu hizlandiracak en guzel uygulamalardan #martiscooter i 2 gundur kullanmasi en makul sehirlerden biri olan Izmir'de deneyimliyorum. Alsancak-Kordon-Konak arasi tum islerimi Marti ile hallettim. Hem ucuz hem de cok keyifli. pic.twitter.com/IoMxyJ93sc

— Alper Aslan (@aslanalper01) February 26, 2020
Some 3,300 people were admitted to United States hospitals for scooter-related accidents between the years 2014 and 2018, Forbes magazine reported.
The French province of Marseilles saw 283 scooter accidents between January and October of 2019, a year that ended with the city limiting its scooter providers from eight companies to three.