Turkish districts join Istanbul municipalities' banter on who has best views
A banter between two Istanbul district municipalities about who had the best views turned into a nationwide competition. While the two Istanbul municipalities also compared accomplishments, municipalities from around Turkey sent in their best shots.
Duvar English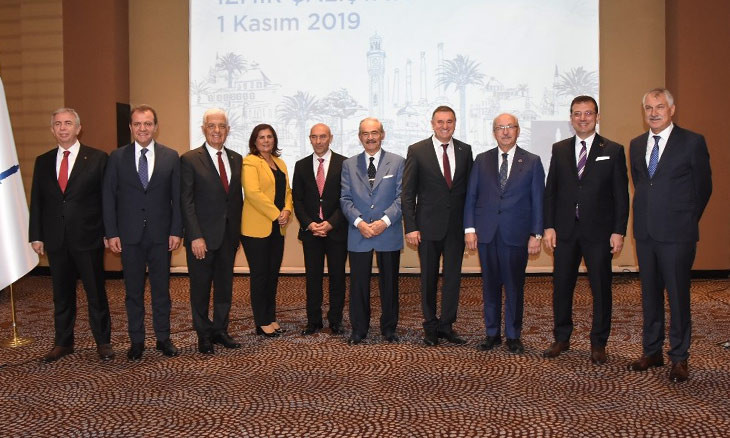 Approval ratings for Turkey's mayors from main opposition CHP climb in first year in office
Two Istanbul district municipalities got into a brawl about who had better views on Sept. 5, but the joke quickly escalated into a competition of "god-given beauty" versus accomplishments, and eventually involved municipalities from around the country.
Istanbul's Sarıyer Municipality, located in the northern part of the city's European side and governed by main opposition Republican People's Party (CHP) tweeted a photograph of the Bosphorus Bridge at night.
"What am I, the district municipality with the world's best view?" tweeted the Sarıyer Municipality on Sept. 5.
Neyim ben, dünyanın en güzel manzarasına sahip ilçe belediyesi mi? pic.twitter.com/I9bdDjFJ9J

— Sarıyer Belediyesi (@SariyerBelediye) September 5, 2020
The Anatolian side's Üsküdar Municipality quickly responded to Sarıyer Municipality, quoting a song that tells the listener to "check yourself."
Üsküdar Municipality, governed by ruling Justice and Development Party (AKP), shared photos of the Maiden's Tower, a small building on an islet in the Bosphorus.
Dating back to the Byzantine era, the building is thought to have been constructed for military purposes.
Kendine gel,
sen kendine kendine gel... ? ?
? pic.twitter.com/kWoZeyZ9Vz

— Üsküdar Belediyesi (@uskudarbld) September 5, 2020
As a follow up, Üsküdar Municipality said that they preferred to be in the limelight for their accomplishments, and not their "god-given beauty."
As a response, Sarıyer Municipality sent Üsküdar a meme from the iconic Turkish television series Aşk-ı Memnu, where the lead actress Beren Saat is seen smiling with a caption that reads "You really think you're something, makes me sad."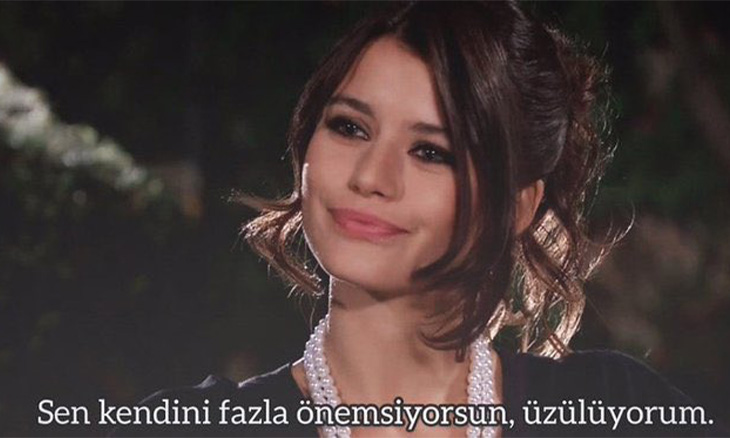 "All that was fun, but we're actually a municipality that enjoys being talked about for our accomplishments and not our god-given beauty. So you should get us off of this thread. Have a nice day, love ❤️️ ," Üsküdar Municipality told main opposition Sarıyer Municipality.
Ne mutlu ki biz hem işlerimizle hem de Allah vergisi güzelliğimizle gündeme gelebiliyoruz ?
İmzamızı bu mecrada #Hizmette10Yıl hashtagiyle attık. Arama yaptığınızda örnek alınabilecek hizmetlerimizi görebilirsiniz.
Sevgiler ❤️ pic.twitter.com/X1XYYMUukX

— Sarıyer Belediyesi (@SariyerBelediye) September 6, 2020
"Thankfully, we can be talked about for both our accomplishments and our god-given beauty. We coined this area with our hashtag ["10 years in service]. You can search for it to see our exemplary work. Love, ❤️️ " Sarıyer Municipality responded.
District Municipalities from all around Turkey responded to the two Istanbul municipalities' banter with views of their own.