Witches and rainbows: Women take Istanbul in all their colors on March 8
Witches and rainbow flags roamed Istanbul's streets together in the 19th Annual Feminist Night March hours after the body of a 20-year-old woman was found in a cargo box in Mediterranean Antalya. A conglomerate of women from all different social, political and cultural backgrounds, Turkey's feminist movement was on the streets despite all restrictions to say that they will never stop looking out for each other.
Azra Ceylan / Duvar English
Hours after the body of a 20-year-old Turkish woman was discovered in a cargo box in an attic in Mediterranean Antalya, thousands of women in Istanbul flooded into the streets to proclaim a unified message: They will not let each other go.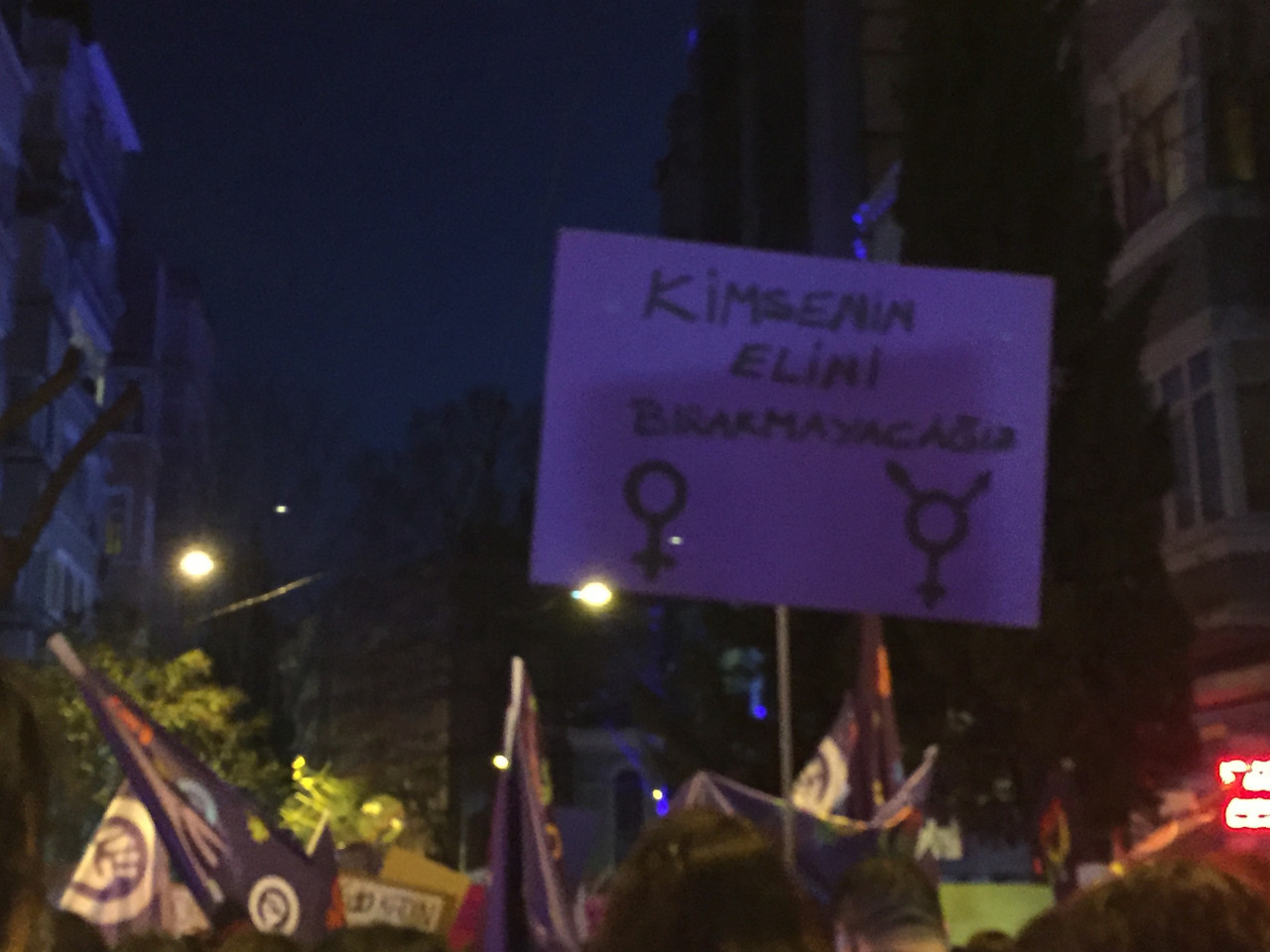 Thousands of women gathered on March 8 near Istanbul's Taksim Square for the 19th Feminist Night March, and remained for hours without any violent police intervention, although officers were present not just in and around the crowd, but also in a helicopter that followed the crowds overhead.
"We wanted to be together in joyful masses despite pandemic restrictions and the limitations on rainbow apparel," Filiz Karakuş, a former volunteer for the Feminist Night March organization committee and a 19-time participant of the event, told Duvar English.
Turkey recently implemented legislation mandating 18+ signage on all rainbow apparel on the grounds that it threatens the institution of the family by encouraging homosexuality. The government has also discussed withdrawing from the Istanbul Convention for similar reasons; that the international document sanctions "all genders."
The Turkish feminist movement is among the largest and most impactful social collectives in the country, a reputation which is often attributed to the fact that the women put aside their social, cultural and political differences in the fight against male violence, whether in the form of femicide, patriarchal politics that sanction violence against women, or simple acts of toxic masculinity.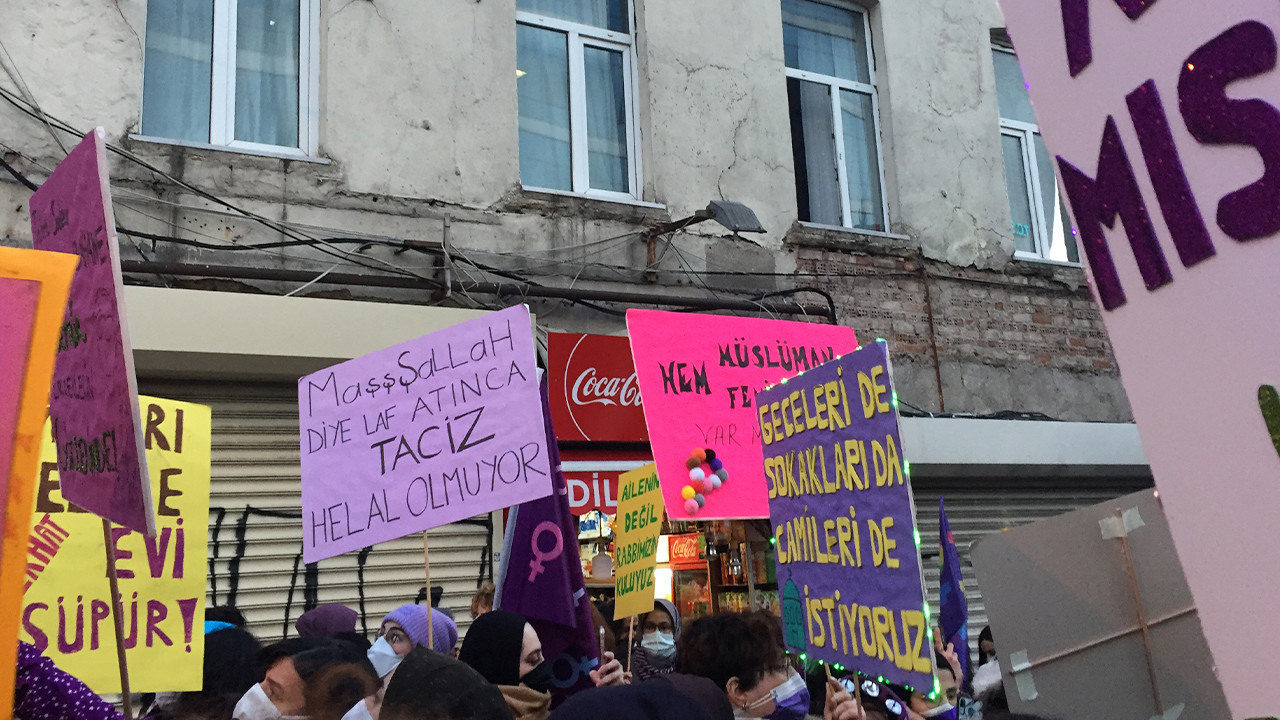 46-year-old Deniz Tokçu attended the Feminist Night March with her daughter and niece, who took pictures of her with a sign displaying imprisoned politician Figen Yüksekdağ. The pictures were sent to Tokçu's husband because he was unable to join them.
"Femicides are political. I don't view them as personal problems. They are a result of government policies that need to change from the top down," she told Duvar English.
Women's participation within the existing system of patriarchal politics doesn't do much, Tokçu said, because women are forced to act in positions that complement the needs of men.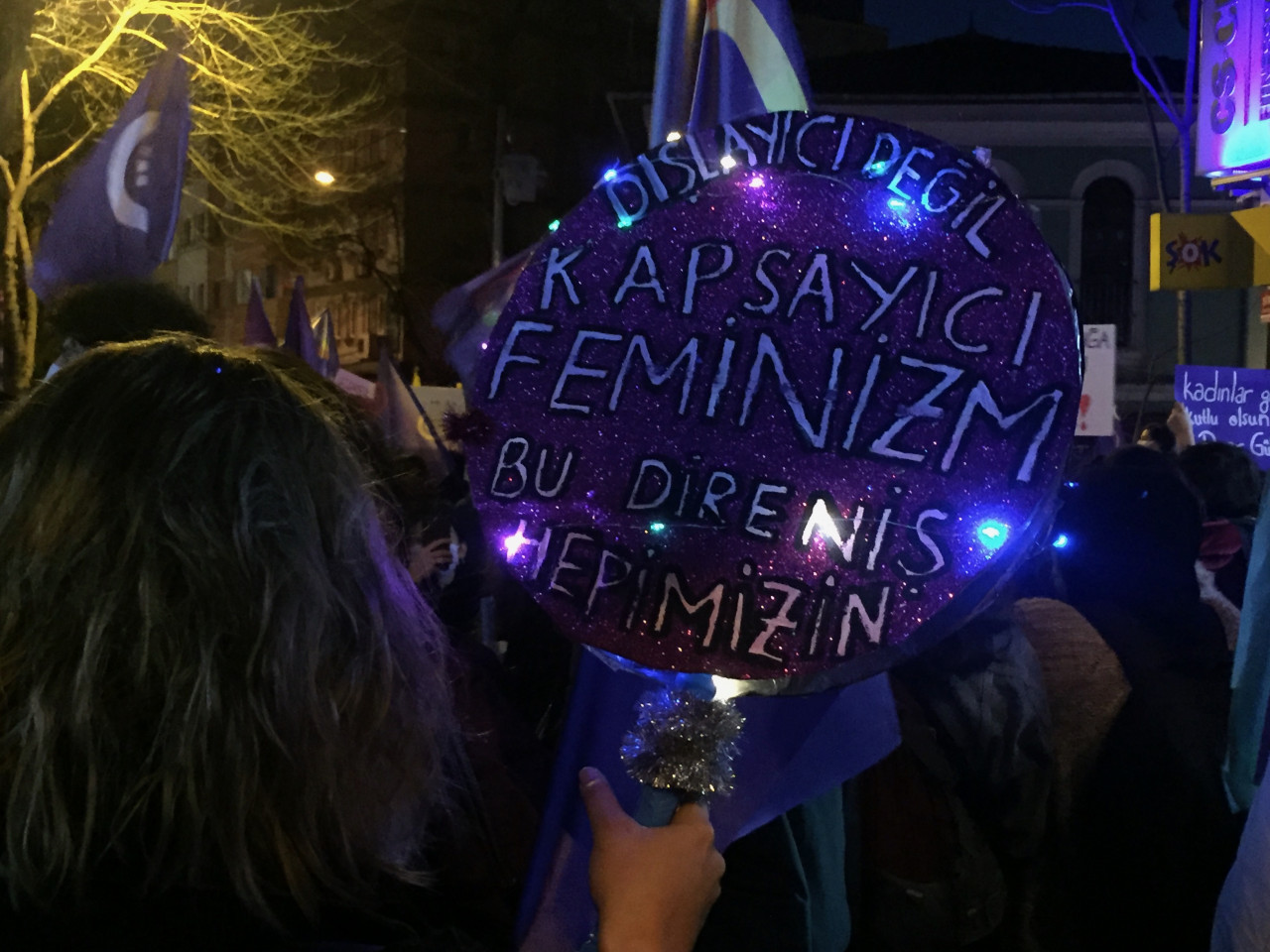 "Men can still join the movement, but our needs should be prioritized equally."
Despite the deep-rooted political issues in Turkey today, Tokçu is hopeful for the next 30 years of Turkish feminism. She believes the upcoming generation of women is bold, and she may just be right.
"My 15-year-old daughter corrects me if I use patriarchal rhetoric."
Tokçu grew up in a village and can see the clear distinction between her generation and her daughter's, as well as between herself and her older sister.
"Women are working and producing. The more they produce, the more they gain from their labor, and the less dependent they become," she concluded.
A bisexual TikTok phenomenon
Self-identified TikTok 'phenomenon' Şeyma Kurt also attended the march. Kurt is an openly bisexual 20-year-old who is a fervent believer in Generation Z and their potential for effecting positive social change.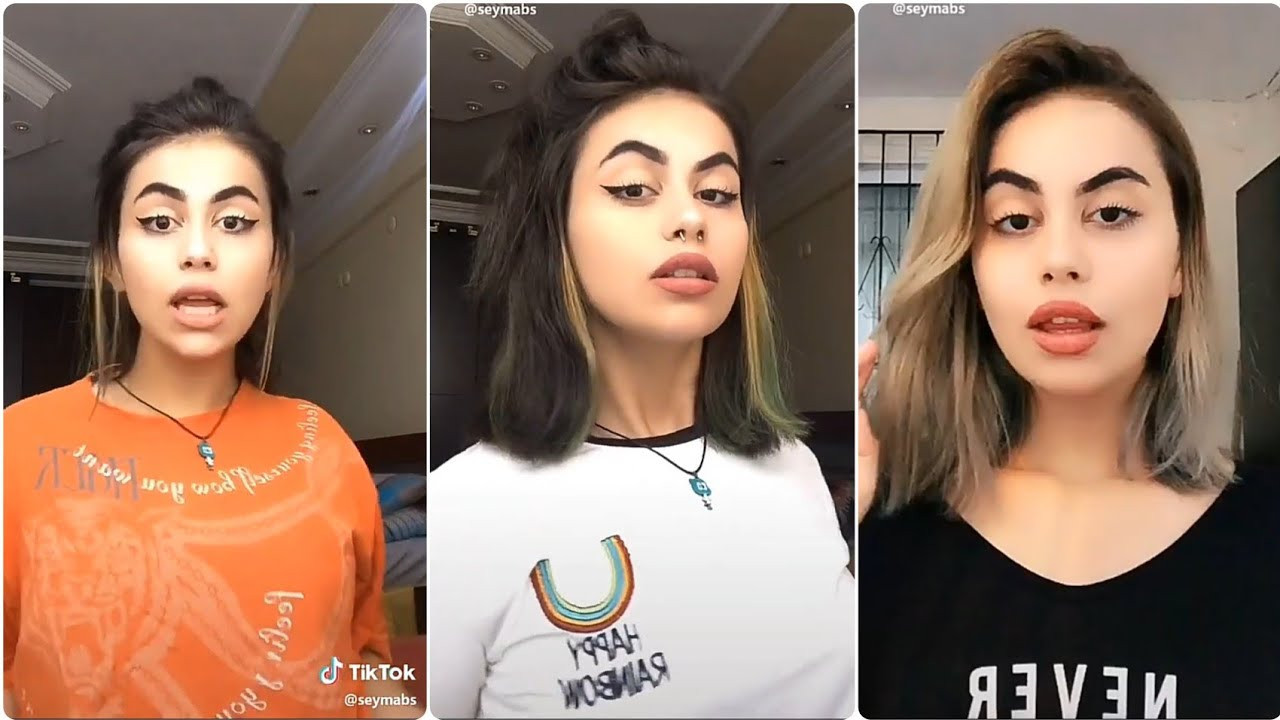 "My family knows I'm bi and they're totally fine with it, because after all, this is my life. As a woman, I want to live freely. That's all."
Generation Z has learned to make themselves braver, the TikTok phenomenon said, because they're "coming at full speed and will not be quiet."
Meanwhile, standing around the fearless 20-year-old, her friends said that none of them could speak to the press, because some family member, mother, older brother, father, would "kill them if they knew" they were at the march.
Turkey's feminist movement and queer community have always been organically intertwined in protest movements. Although the LGBTI+ community has been under fire from Ankara in recent weeks, the police let the pride-centric parade walk down to the Bosphorus as a compromise instead of Taksim Square.
The iconic location of the 2013 Gezi Protests, Taksim Square remained off-limits to the women, but feminists of all ages, backgrounds, and affiliations remain insistent on holding onto each other, and never letting one another go.
"If you ever feel hopeless, remember this crowd" -sign spotted at the 19th Annual Feminist Night March