Women in Hatay march with incense burners to commemorate 40th day of earthquakes
On the 40th day of the earthquakes in the southern Hatay province, women residing in the Samandağ district have marched with incense burners and endemic plant leaves to commemorate those who lost their lives. During the march, prayers were recited, and the slogan of "We are here, we are not leaving" was frequently chanted in Arabic and Turkish.
Burcu Özkaya Günaydın / Gazete Duvar
Forty days have passed since the major earthquakes of Feb. 6, and women in southern Hatay's Samandağ district organized a 40th-day commemoration for their relatives lost in the disaster. Traditionally, people commemorate the 40th day of a loved one's death with special ceremonies in Turkey.
Residents of Hatay province are known to burn a kind of incense called 'bahur' at funerals and cover the graves with basil, known for its fragrance. For this reason, Samandağ residents who lost their relatives and loved ones in the earthquakes burned bahur and carried basil in the commemoration organized on March 18. From time to time, they left the basils on the rubbles they passed by.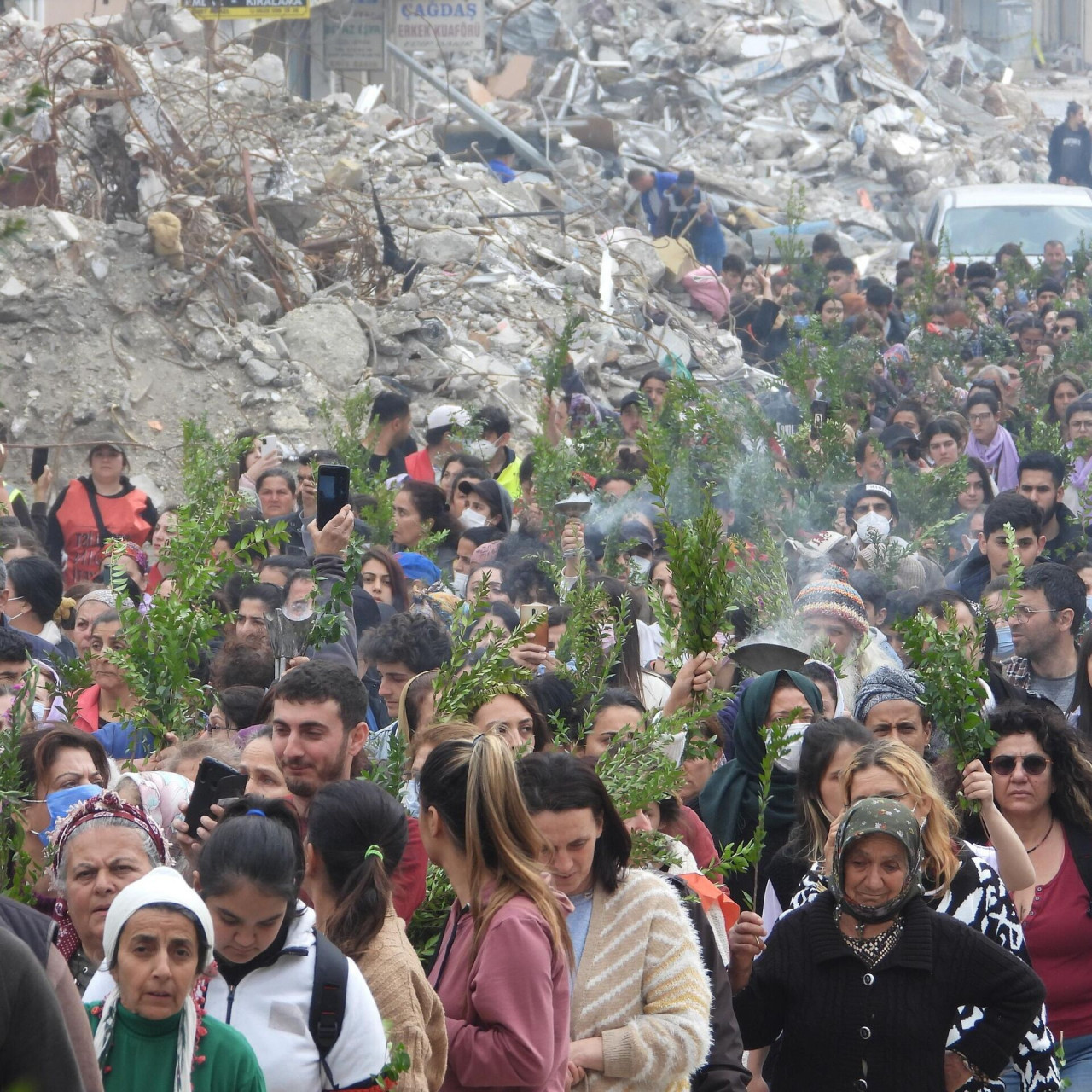 During the march, which was dominated by pain and anger, prayers were recited, and slogans were frequently chanted in Arabic and Turkish such as "We are here, we are not leaving" and "We do not forgive, we do not make peace!"
A woman took the floor and said that they were left to die and that no one stood by them. Speaking in Arabic, Peoples' Democratic Party (HDP) MP Tülay Hatimoğulları said: "We are from Samandağ, we were born here, we will live here, we will die here."
(English version by Can Bodrumlu)