Istanbul police disperse demonstrators demanding end to violence against women
Thousands of women flocked to Istiklal Avenue in Istanbul on Nov. 25 to mark the International Day for the Elimination of Violence Against Women. While Turkish authorities released messages condemning violence against women throughout the day, those peacefully marching on Istiklal were met with tear gas and plastic bullets.
Duvar English
Turkish police have fired tear gas and plastic bullets to disperse thousands of women gathered in Istanbul's Taksim to mark the International Day for Eliminating Violence against Women - on the day that Turkish authorities released messages condemning violence against women.
The Istanbul November 25 Women's Platform called on women to flock to the iconic Istiklal Avenue on Nov. 25 to commemorate women who lost their lives due to male violence in Turkey.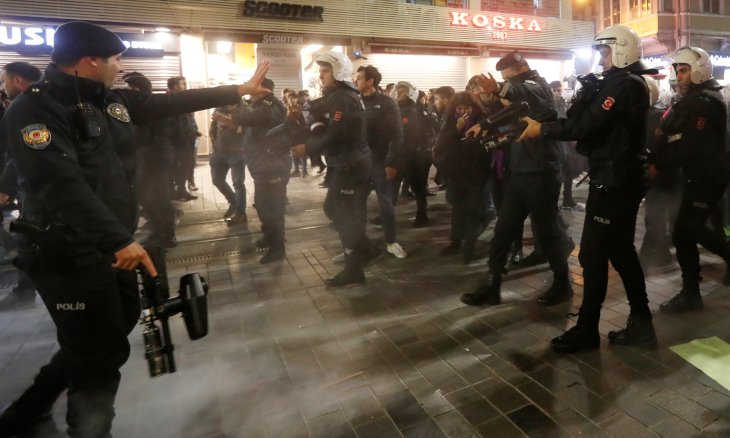 The march began at 7 p.m. at Tunnel Square, at the southern end of Istiklal Avenue.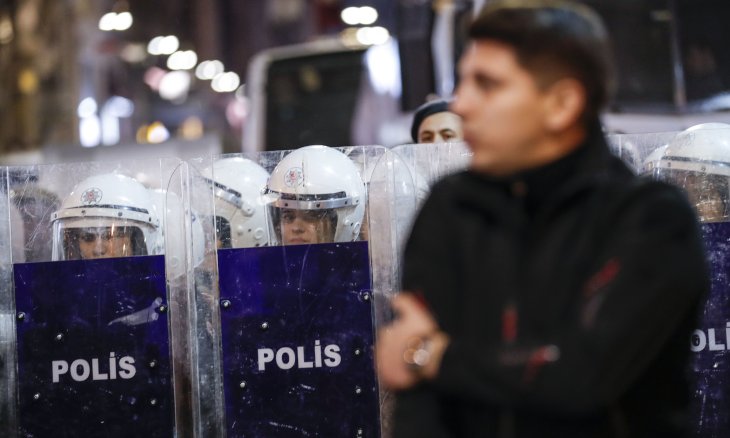 Women were seen carrying placards reading "We are not abandoning the nights, streets or squares," "Long live women solidarity," "Women are powerful together," "End impunity," "Femicide is political," "We are not staying silent, are not afraid and are not obedient" and "We can not tolerate the loss of one more woman."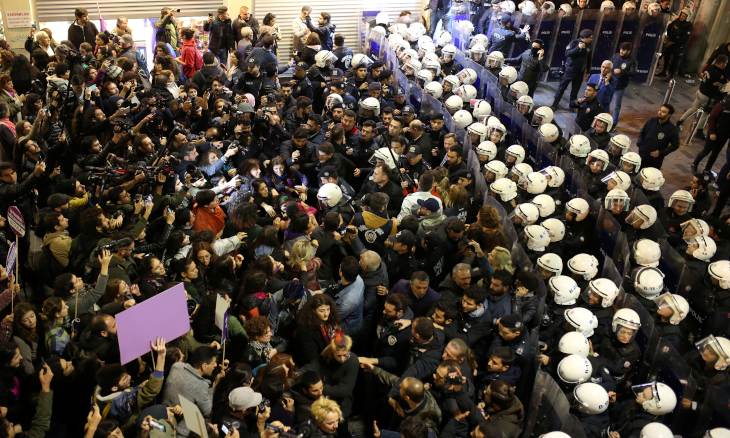 "We want to live," the protesters shouted, echoing the last words of Emine Bulut, who was killed by her husband in front of her daughter in August. "I don't want to die," Bulut had said before she died.
The women marched until they came to a stop in front of the Istanbul Bar Association, where a press statement was released.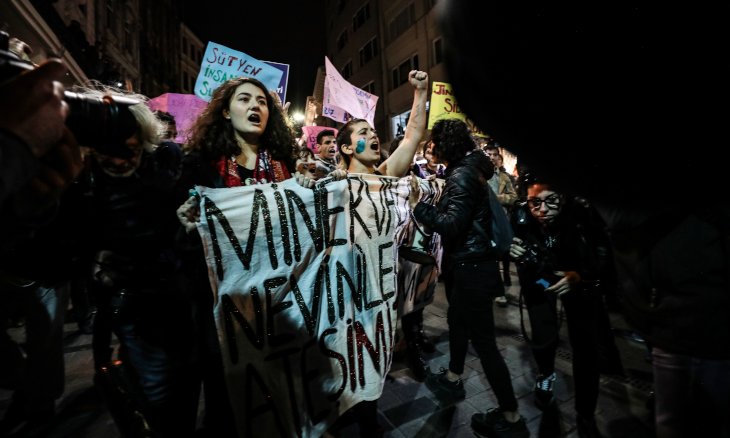 "We are here for a world where women are reflected on news not for their deaths or the violence they experience, but for their lives and for the hopes they actualize. Our hope lies in the power that we receive from being united, from women solidarity," said the statement.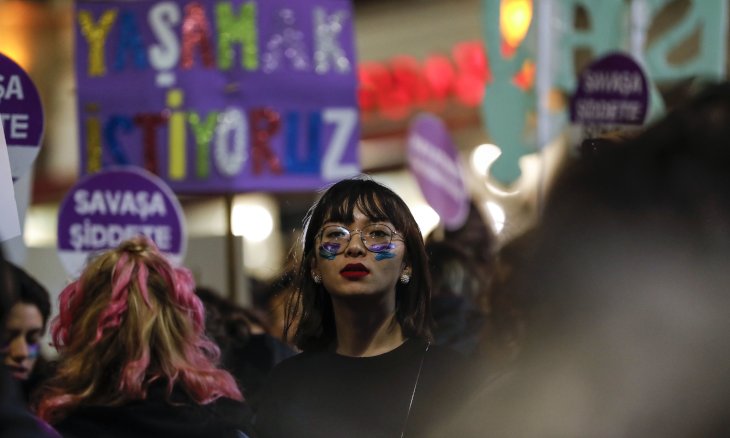 Following the press release, the women wanted to march further down the Istiklal Avenue in the direction of Taksim Square, but they faced resistance from the police, who fired tear gas and plastic bullets to break up the demonstration.
Earlier in the day, President Recep Tayyip Erdoğan released a message to mark the day, branding violence against women as a crime against humanity, while his wife Emine Erdoğan said, "Women are able to seek their rights today."
The footage of police intervention was condemned on social media, with many pointing to the contradiction between the message of the rally and police force.
müdahalenin tam görüntüsü pic.twitter.com/VTwTr4xtPS

— fırat (@firatfstk) November 25, 2019
Similar demonstrations also took place in the capital Ankara and the Aegean province of İzmir. In Ankara, hundreds of women gathered in front of the Çankaya Municipality building and then marched towards Sakarya Avenue.
In İzmir, women gathered in the neighborhood of Alsancak, where a press statement was released in front of Türkan Saylan Culture Center. The statement said that more than 350 women were killed in 2019 alone.
A total of 380 women have been so far killed by their male partners, relatives or abusers in Turkey this year, as compared to 399 in the previous year, according to a report by Kadın Cinayetlerini Durduracağız Platformu (We Will Stop Femicides Platform), a women's rights organization that monitors violence against women.