Singer supports fellow pop star with swimsuit shot
Turkish singer Ebru Polat showed her support for Turkish pop star Hadise after the latter was lynched on social media for wearing a leotard at a New Year's Eve show. Polat shared a photo of herself wearing a swimsuit to demonstrate her support for her fellow artist.
Duvar English
Singer Ebru Polat expressed her support for pop star Hadise with a swimsuit shot of herself after the latter was criticized on social media for her concert looks.
Hadise was deemed "shameless" by some on social media for choosing to wear a leotard for her New Year's show.
Polat shared a photo of herself in a swimsuit with words that rhyme in Turkish, and said she was also offering her fellow pop star some new lyrics.
"#Hadise we are with you... Everyone should mind their own business. Don't worry about other people. It's hard to explain anything to people who don't know their place. We should just go to the beach. Here, I've given you some lyrics too," Polat said.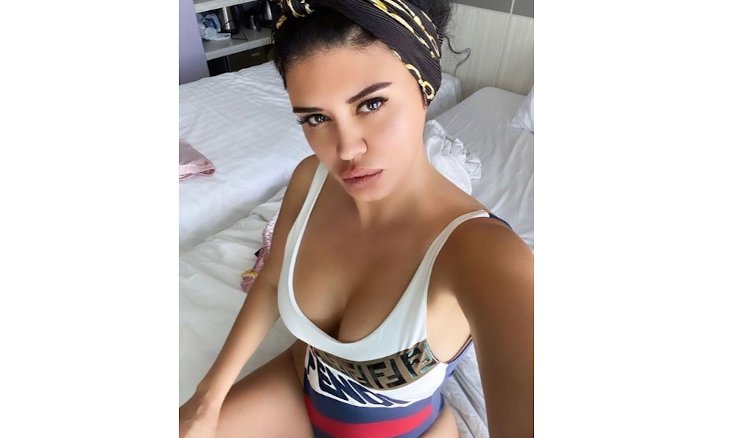 Hadise responded to critics with a quote from Rumi: "Shame is in your head. Someone who measures shame with clothes are called ignorant."
Polat had previously shown her support for the pop star when Hadise was condemned on social media for a video of herself dancing to a rap song by Turkish artist Reynmen. When critics found Hadise's dance too provocative, Polat shared a video of herself dancing to the song as well.
Hadise was previously fined by the Radio and Television Supreme Council for half of the revenue from the video of her song "Sıfır Tolerans." The attempt at censoring her video was met with protest.