Duvar English
A Turkish public prosecutor's office ruled a Twitter user's sexual assault threats to journalist and Duvar English columnist Nevşin Mengü, main opposition Republican People's Party (CHP) Istanbul chair Canan Kaftancıoğlu, lawyer Feyza Altun and actress Berna Laçin were simply "criticism," daily Sözcü reported on July 7.
The attacker, identified only as Kadir G., had threatened to assault the women if they were plotting a coup attempt, a narrative that was improvised around Kaftancıoğlu's comments that the current political landscape would change.
Another user with the display name Hasan and the green circle that shows support for the ruling Justice and Development Party (AKP) had responded to Kadir G.'s threats with a threat about one of the women.
Upon actress Laçin's complaint to a public prosecutor's office, an investigation was launched into Kadir G. on charges of "written, verbal or visual insult" and "making a threat."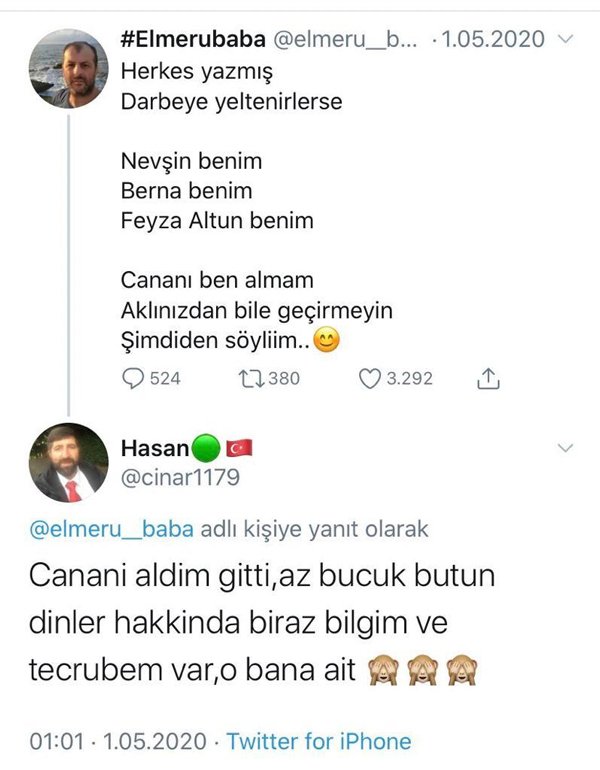 The prosecutor's office ruled that they didn't obtain the necessary elements for the prosecution of Kadir G. and failed to prosecute him.
The office referred to precedents from the Court of Cassation to rule the incident a "harsh criticism," "rude words," and a "rude and disorderly address."
"The content of unclear words need to be determined, or need to be explicitly obvious for them to evaluate whether they are insults," said the ruling.