Turkish police attack women's rally held in support of Istanbul Convention
Thousands of Turkish women on Aug. 5 held protests across the country to demand that the ruling AKP does not withdraw from the Istanbul Convention. During the protest in İzmir, police battered and detained several of the women. As some of the protesters resisted being detained, one of the police commanders was heard instructing his colleagues to "break their arms" should they defy the police.
Duvar English
Turkish women Aug. 5 held protests in various cities as a response to government's plan to withdraw from the Istanbul Convention -- international treaty against domestic violence and discrimination.
Rights defenders say that the convention is important for women's protection in a male dominated society, but some of the officials from the ruling Justice and Development Party (AKP) have claimed that the treaty undermines family values.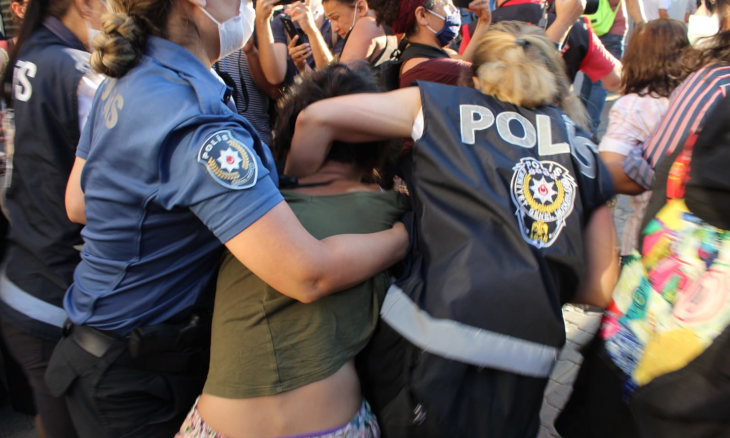 During the protest held in the Aegean province of İzmir, the women unfurled banners reading "Istanbul Convention keeps alive" and shouted slogans of "Femicides are political," "Barricade to not women but murderers" and "Shoulder to shoulder against fascism."
The women wanted to march towards Türkan Saylan Culture Center and read their press statement there, but faced police barricade. The police intervened to stop the women's march and battered several of them.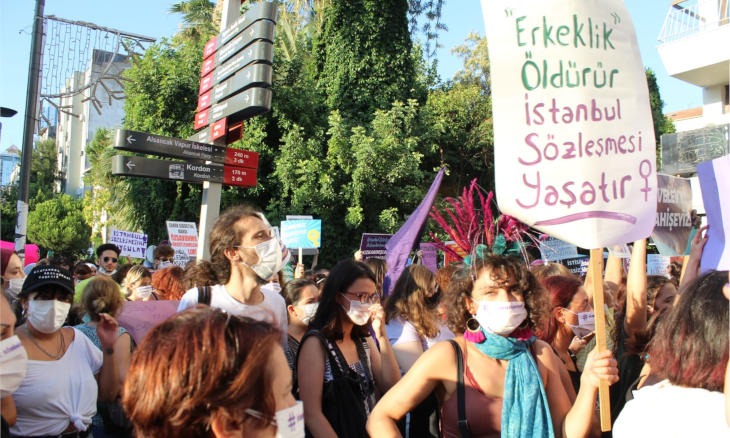 As some of the women resisted being detained, one of the police commanders was heard instructing his colleagues to "break their arms" should the protesters defy the police.
The women's rights groups said that 16 of the women had been detained, after which a sit-in protest was launched. "We will not leave this place until our friends who have been detained are released," the women told the police.
İzmir pic.twitter.com/z1mr4wudFm

— defne (@zdscrw) August 5, 2020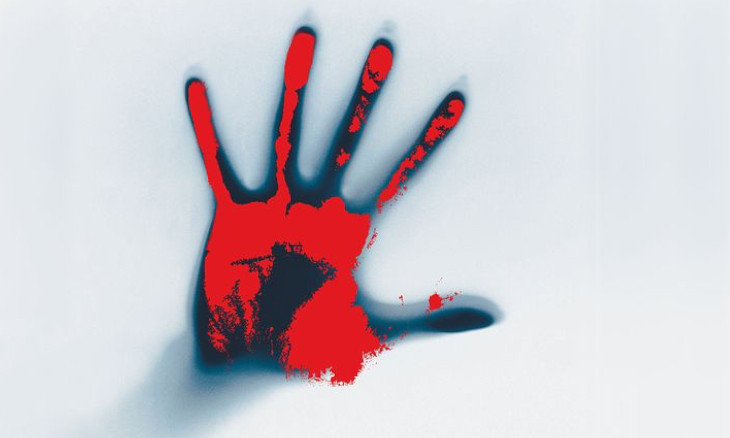 32 women killed by men in Turkey in July
Despite signing the Council of Europe accord in 2011, pledging to prevent, prosecute and eliminate domestic violence and promote equality, Turkey saw 474 femicides last year, double the number seen in 2011, according to a group which monitors murders of women.
Many conservatives in Turkey say the pact, ironically forged in Istanbul, encourages violence by undermining family structures. Their opponents argue that the deal, and legislation approved in its wake, need to be implemented more stringently.
The AKP will decide in the next week whether to initiate legal steps to pull out of the accord, a senior party official told Reuters.
"There is a small majority (in the party) who argue it is right to withdraw," said the official, who argued however that abandoning the agreement when violence against women was on the rise would send the wrong signals.
Another AKP official argued on the contrary that the way to reduce the violence was to withdraw, adding that a decision would be reached next week.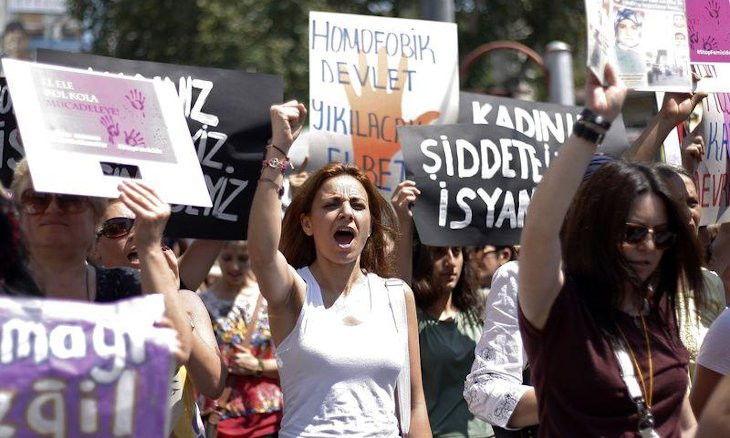 Turkey's ruling party weighs sending letter of intention to amend Istanbul Convention