Femicide protesters accused of battering İzmir police who beat them
Twelve women who were violently detained by police during a femicide protest are now facing charges of battery from police officers, the indictment against them revealed. The women are primarily accused of holding an illegal assembly in protest of the brutal murder of 27-year-old Pınar Gültekin.
Cihan Başakçıoğlu / DUVAR
Police officers who battered 12 women while detaining them during a femicide protest on July 22 made official complaints about the detainees for battery, the indictment revealed.
Some 12 women were battered by police officers during their detention in an İzmir protest against the brutal killing of 27-year-old Pınar Gültekin on the grounds of "violating the code for assembly and demonstration" and "resisting and hindering public service. "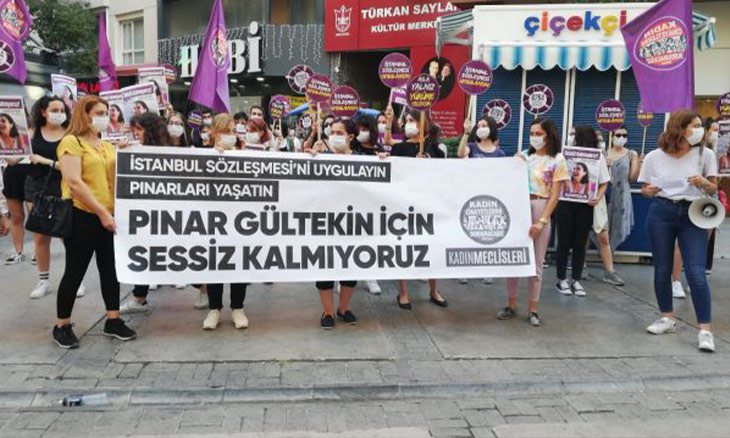 While the women pressed charges of battery against the officers during the investigation phase of the legal process against them, the indictment against them revealed the officers reciprocated the accusations.
The officers based the battery charges against the women on "scratches" and bruises around their bodies, although the indictment noted that forensic examinations didn't reveal any life-threatening injuries.
"We were battered, insulted and cussed at during our detentions," said Pınar Usta, one of the women facing charges. "The Human Rights Foundation of Turkey also made reports of our bruises."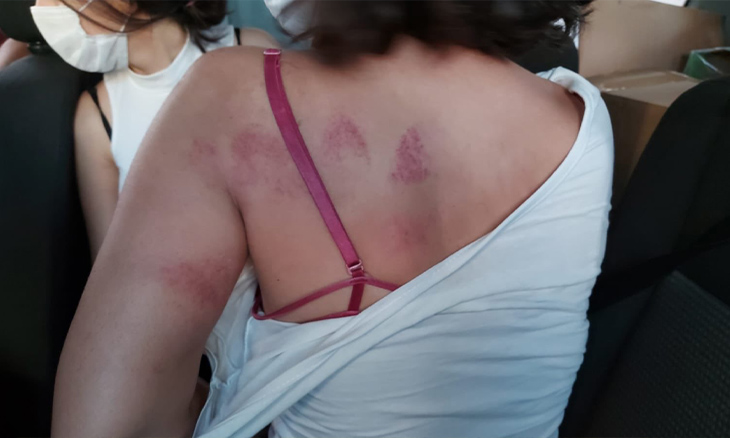 Usta also noted that the police brutality they were subject to was considered male violence under the Istanbul Convention, a key piece of international legislation that protects women against domestic violence in Turkey.
The indictment claimed that the women had "organized to carry out an illegal demonstration" because they had communicated about the femicide protest on Twitter.
"It appears that police officers resorted to their authority to use brute force to neutralize the suspects, but that the suspects resisted the officers and carried out an illegal march," the indictment said.
One of the women's attorneys, İmdat Ataş, noted that the right to assembly had been increasingly restricted in Turkey since the failed coup attempt of July 15, 2016.
"This has become an increasingly problematic area in Turkey. Law enforcement will intervene with all demonstrations that include freedom of speech, regardless of the intervention's rightfulness or legality," the attorney noted.
Law enforcement will misrepresent detentions they carry out to make themselves seem like the victims, the attorney noted, and that the judiciary allows for such charges, protecting law enforcement.
The first hearing in the lawsuit that Ataş said was anti-democratic will be held in İzmir on Jan. 20, 2021.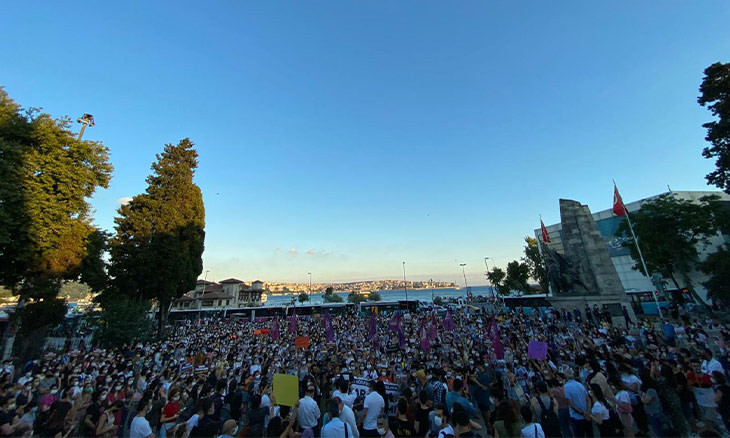 Murder of 27 year old fuels Turkey's feminist rebellion: Don't think about touching Istanbul Convention