German clinic fires Turkish surgeon for calling homosexuality 'a disease'
A German clinic has announced that it terminated the employment contract of a Turkish heart surgeon over his comments that "homosexuality is a disease." The doctor's statements echoed those of Turkey's Religious Affairs Directorate (Diyanet) head Ali Erbaş.
Duvar English
A German clinic has fired a Turkish heart surgeon over his remarks that "homosexuality is a disease," Deutsche Welle Turkish reported on May 12.
The Helios Clinic in the German city of Karlsruhe had previously announced that Metin Çakır was suspended from duty and the clinic officials were reviewing his case.
On April 27, Çakır wrote on his Twitter account that "homosexuality, transsexuality is a disease," echoing an earlier statement made by Turkey's top cleric Ali Erbaş. Following outrage on social media, Çakır deleted his Tweet and closed his account.
Once Çakır's tweet went viral, Helios Clinic started to investigate the case, putting him on suspension.
(1/2) Liebe Community, als Unternehmen fördern wir die Vielfalt unserer Mitarbeiter. Diversität und Inklusion sind uns sehr wichtig. Die fraglichen Äußerungen stimmen keineswegs mit den Handlungsgrundsätzen bei Helios überein.

— Helios Gesundheit (@Helios_Kliniken) April 28, 2020
"Dear community, as a company we promote the diversity of our employees. Diversity and inclusion are very important to us. The statements in question [of Çakır] do not in any way correspond to the principles of action at Helios. We are reviewing the case internally and reserve the right to take legal action if necessary," Helios Clinic said in a tweet on April 28.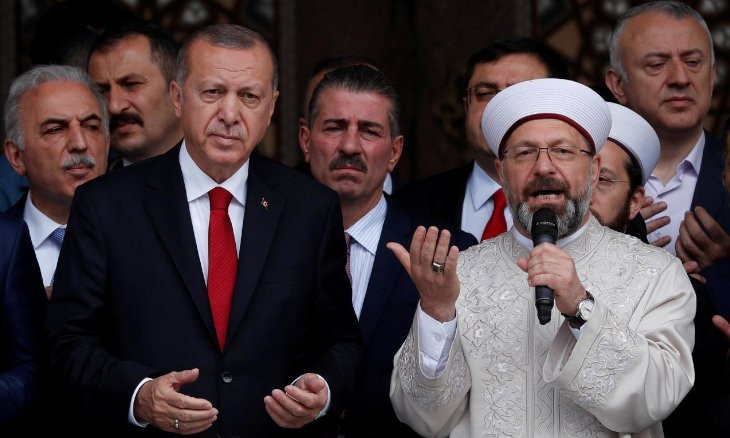 German politicians criticize top Turkish cleric over comments targeting LGBTI individuals
The Turkish doctor's remarks came after Turkey's Religious Affairs Directorate (Diyanet) head Ali Erbaş on April 24 targeted LGBTI community and HIV-positive individuals during a sermon, saying: "Homosexuality causes diseases and decays lineage."
"Islam accepts adultery as one of the biggest sins [haram]. It curses homosexuality, because it causes diseases and decay to lineage," Erbaş said in the sermon marking the first day of Ramadan amid the coronavirus (COVID-19) pandemic.
On April 27, President Recep Tayyip Erdoğan threw his support behind Erbaş, saying: "An attack on our Diyanet head is an attack on the state."
"Our Diyanet head has made a statement, and with this statement he has fulfilled his duty with regards to his belief, discipline and duty. And what he said is right to the end. Of course our Diyanet head's remarks are binding for those who define themselves as Muslims," Erdoğan said.
Human rights groups have long accused Erdoğan and his government of neglecting, and in some cases of rolling back, the rights of religious and ethnic minorities, homosexuals and women.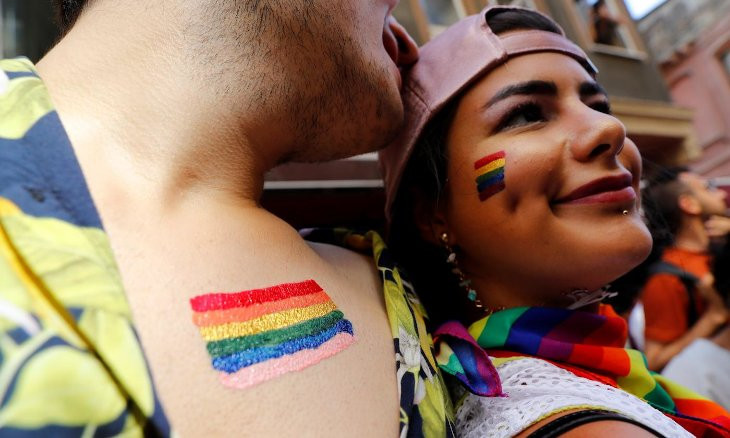 Association urges Turkey's top religious authority head to apologize for targeting LGBT individuals