Rival Kurdish groups in Syria reach breakthrough agreement
Representatives of the Kurdish National Council (ENKS) and a PYD-led coalition of Kurdish parties have reached a breakthrough agreement on a "common political vision" following a series of US-backed talks.
Duvar English
Rival Kurdish groups in Syria have reached a "common political vision" on governance and partnership following a series of U.S.-backed talks that aim to achieve Kurdish unity, a statement said on June 17, according to Rudaw.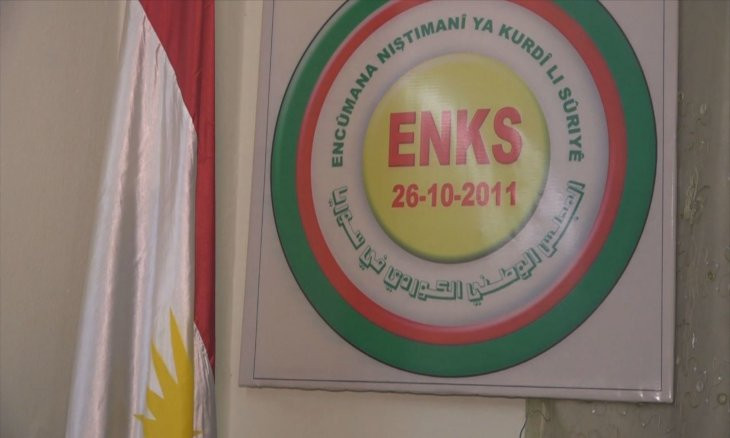 ENKS to reopen offices in northern Syria
The Kurdish National Unity Parties, a newly-established umbrella group jointly led by the Democratic Union Party (PYD), and the opposition Kurdish National Council (ENKS) said their talks would continue based on the 2014 Duhok Agreement.
The two sides stressed the importance of Kurdish cooperation and unity in northeastern Syria and welcomed the achievement as a step that would benefit the Kurdish people in Syria.
Speaking at a ceremony to announce the landmark deal, William Robak, the American deputy special envoy to Syria, said: "On behalf of the US Government I want to commend both sides for the hard work they've done to reach the progress reached so far."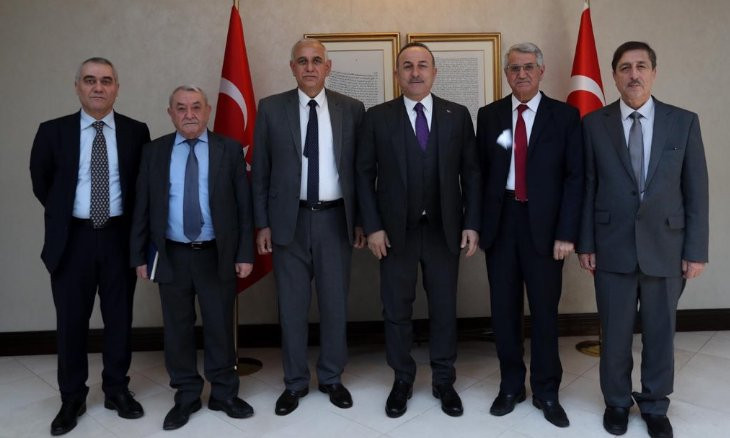 ENKS team meets with Çavuşoğlu, expresses concern of demographic change in NE Syria
"These understandings constitute a first and important step, reached under the auspices and assistance of the US Deputy Special Envoy for the International Alliance, Ambassador William Robak and Commander in Chief of the Syrian Democratic Forces (SDF) General Mazloum Abdi and [Nechirvan] Barzani, President of the Kurdistan Region of Iraq," read a joint statement that was posted on both of the parties' respective websites, according to Rudaw.
The Kurdish National Unity Parties (PYNK) consists of 25 parties close to the PYD that was formed on May 20 to support the Kurdish unity talks.
The deal comes after months of between the two parties who stand on nearly opposite sides of the Syrian conflict.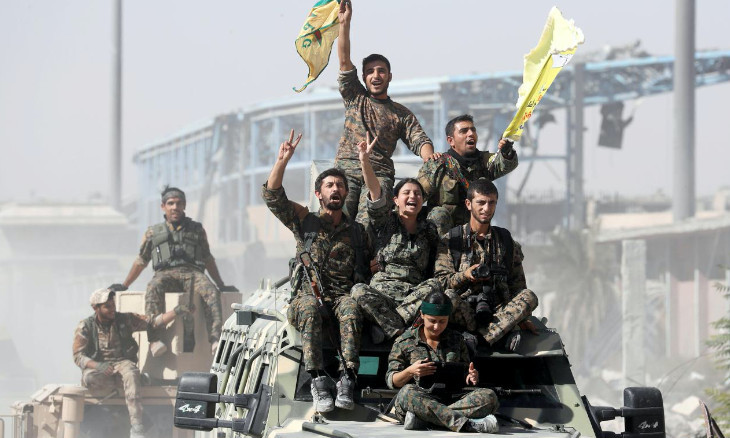 The Kurds still wish for a political solution in Syria
After being shuttered for years, the offices of the ENKS in PYD-controlled areas in Syria reopened in early 2020 as the two sides began to warm ties.
The ENKS is a member of the Syrian National Coalition of Revolutionary and Opposition Forces, which is based in Turkey.
Turkey -- a key player in the conflict – says the PYD is the Syrian offshoot of the Kurdistan Workers' Party (PKK) and therefore deems it as a terror organisation.