After six months of protests, Erdoğan sacks Boğaziçi University's appointed rector
President Erdoğan on July 15 sacked Melih Bulu as the rector of Boğaziçi University. Bulu's appointment had been viewed as a breach of academic freedom and has been consistently protested by members of the prestigious university's community.
Duvar English
President Recep Tayyip Erdoğan sacked Melih Bulu, a figure close to his ruling Justice and Development Party (AKP) that he had appointed as a rector to Boğaziçi University in January, with a midnight decree on July 15.
The appointment of Bulu, a figure with poor credentials, had widely been viewed as a breach of academic freedom as it bypassed rectoral elections and was the first time a person from outside the university had been placed in the rectorial seat since the coup of Sep. 12, 1980.
Bulu seemed to deny his dismissal at first, responding to the Official Gazette report with a joke that he made when unfounded claims of his resignation surfaced in March.
"So, does you know who know? I mean me :)" Bulu wrote in a social media gaffe that almost seemed unreal.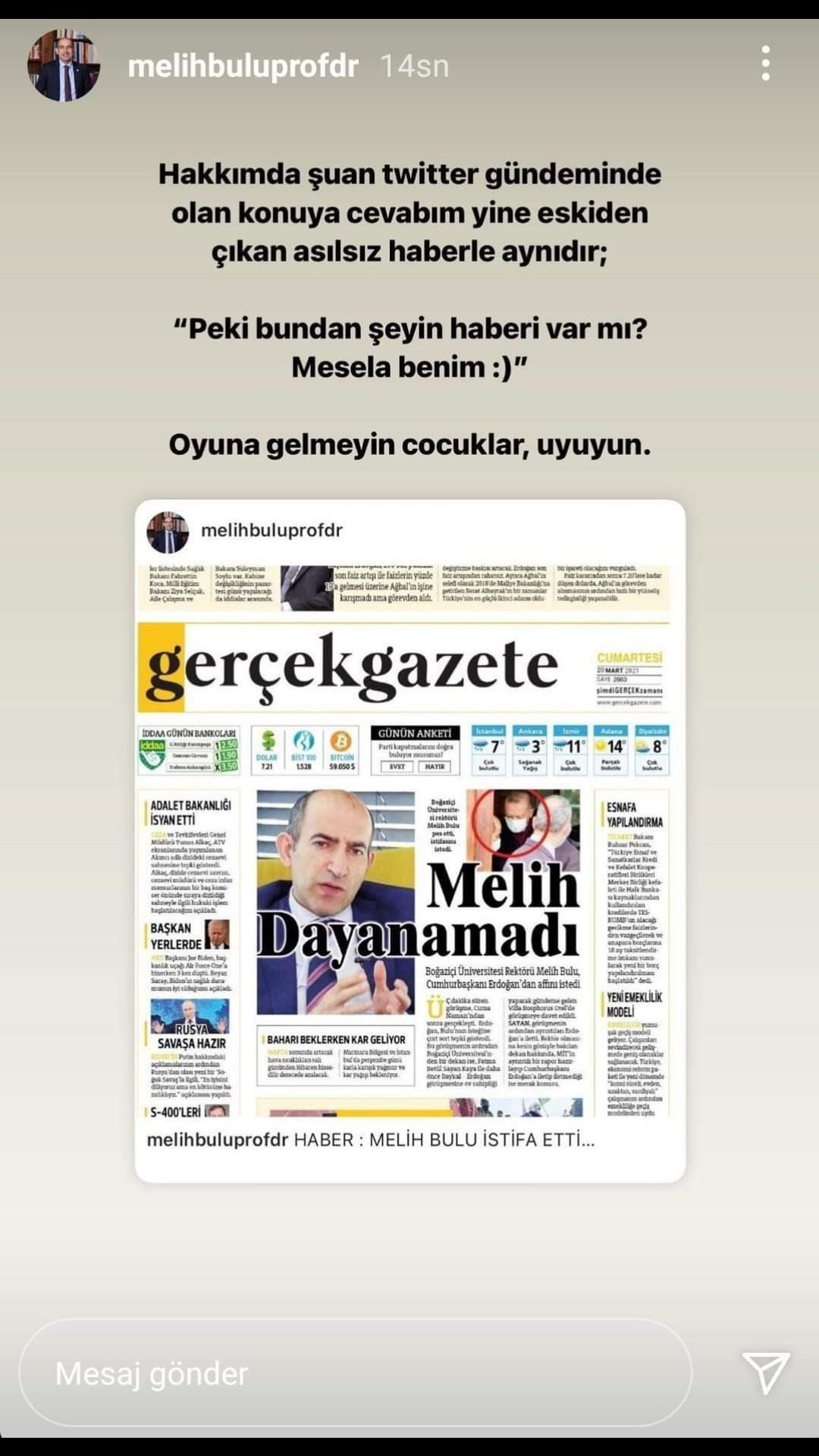 The rector quickly erased his post and subsequently shut down his Instagram account.
President Erdoğan's appointment of Bulu via presidential decree on Jan. 2 was instantly met with widespread protests that saw the detention of hundreds of students and increasing police brutality inflicted on the community.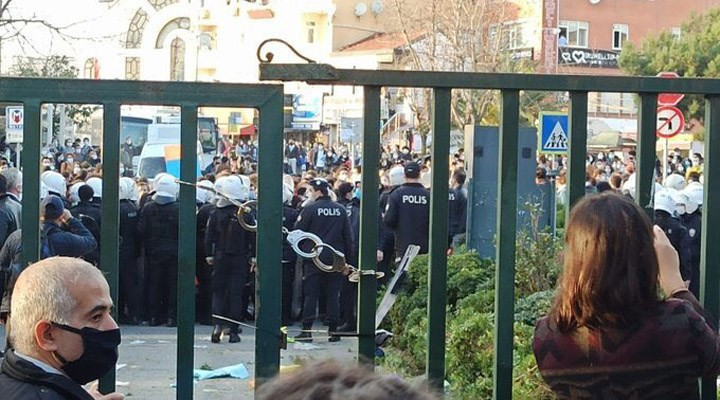 An iconic shot from the early days of the protests depicted handcuffs holding together the main gates of Boğaziçi's main campus, considered to be symbolic of Ankara's restrictive measures against the institution.
Surge in homophobia
One of the first moves by Bulu, whose academic works are filled with plagiarism, was to block the establishment of an LGBTQI+ club at the university, prompting outrage from the university's community.
The protests also triggered a surge in homophobic rhetoric on the part of the government, as dozens of students were put on trial or brutalized for carrying Pride apparel during the protest.
Seven students were put on trial for an art exhibition that featured LGBTQI+ flags depicted at the Muslim holy site of Kaaba, which was deemed to be an "explicit provocation of hatred and animosity."
Another student was put on trial for climbing atop the university's main gates and holding up a rainbow flag.
Persistent protest
The university's community remained defiant against Bulu and Erdoğan's appointment through the months, with academics holding peaceful protests outside Bulu's office every day.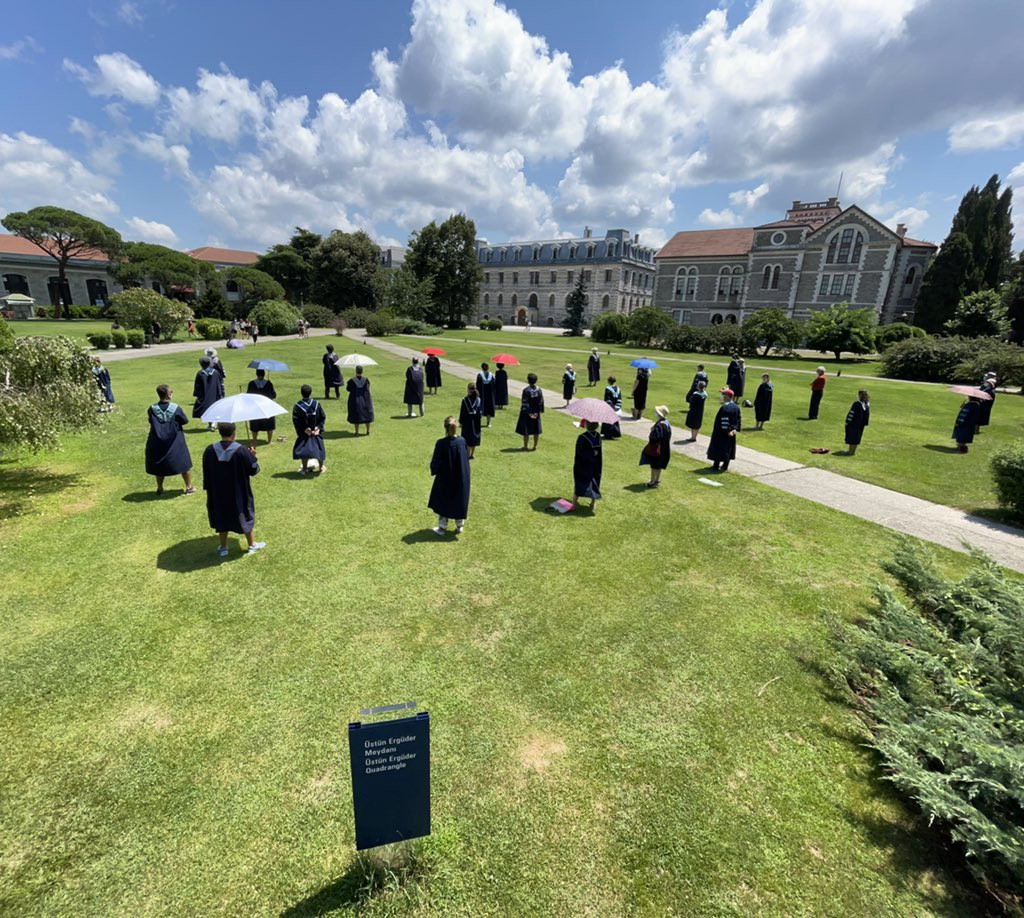 Taking turns in standing with their backs against the rectorial building, the academics persisted in saying that they do not accept his appointment.
Meanwhile, students who were placed on house arrest formed solidarity online, and eventually proceeded to taking off their anklet monitors in protest of the government's harsh crackdown on their community.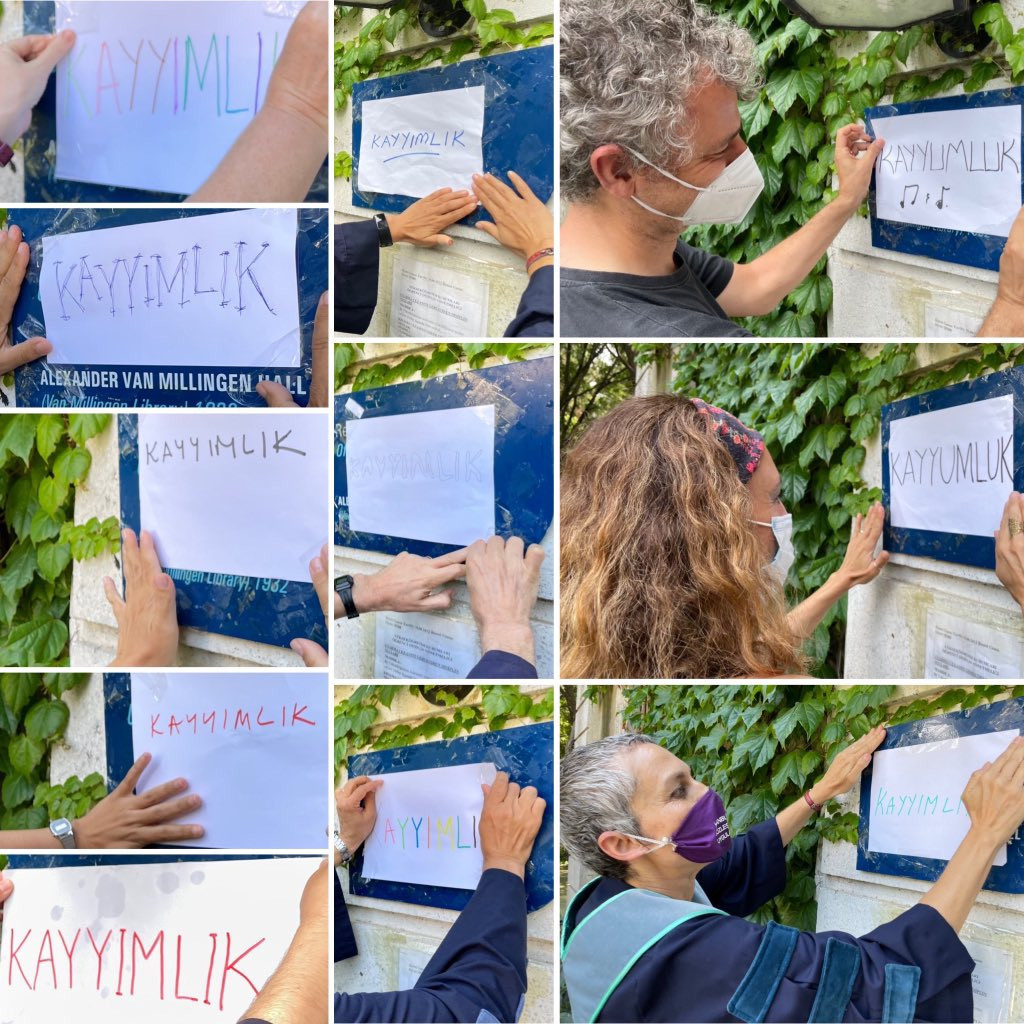 The protesters also hung up a sign that read "Office of the Appointee" on the sign of the rector's office each day, customizing their handmade signs according to different themes like Pride week.
Deputy appointed rector becomes head of Boğaziçi
Also an appointed official at the university, Assistant Rector Naci İnci was assigned rector after Bulu's dismissal on July 15.
Previously a professor at the Boğaziçi Physics Department, İnci was appointed assistant rector to Bulu, prompting dislike by the students who asked him point blank if he wasn't ashamed for accepting the post.
İnci's silence in response to the students became one of the iconic moments of the 195-day resistance by the Boğaziçi community.
Meanwhile, a posting for rectoral candidates was posted by the university that will accept applications until Aug. 2.
The daily peaceful protest outside the rector's office looked more like a celebration on July 15 after reports of Bulu's dismissal surfaced, with music playing on speakers and students dancing around the academics who stood with their backs against the office in their gowns.