AKP figure said to own cargo ships operating in Israel while condemning its attacks on Gaza
Independent journalist Metin Cihan has reported that İbrahim Güler, the ruling AKP's Hatay mayoral candidate in 2019, owned cargo ships operating in Israel while publicly criticizing the Israeli state. After the allegations, Güler stated that he sold the ships months ago.
Duvar English
İbrahim Güler, businessperson and Hatay mayoral candidate from the ruling Justice and Development Party (AKP) in 2019, owned cargo ships that operated between Turkey and Israel, found an investigation by independent journalist Metin Cihan. However, Güler has been vocal in his condemnation of Israeli attacks on the Gaza Strip in the previous month.
Güler later said to journalist Cihan that he sold the ships months ago.
Cihan's initial post dated-Nov. 14 reads, "Apparently he was not just a mayoral candidate, but also the (AKP Hatay) chair. Let me introduce you to İbrahim Güler. While damning Israel on social media, he continues to sell logistics to Israel even during these massacre days. Thus he fills his pockets."
Güler's public Israel criticism precedes the events of Oct. 7. In 2021, he shared a post on his social media account that read, "Let Israel crumble. I would like to see its ruins."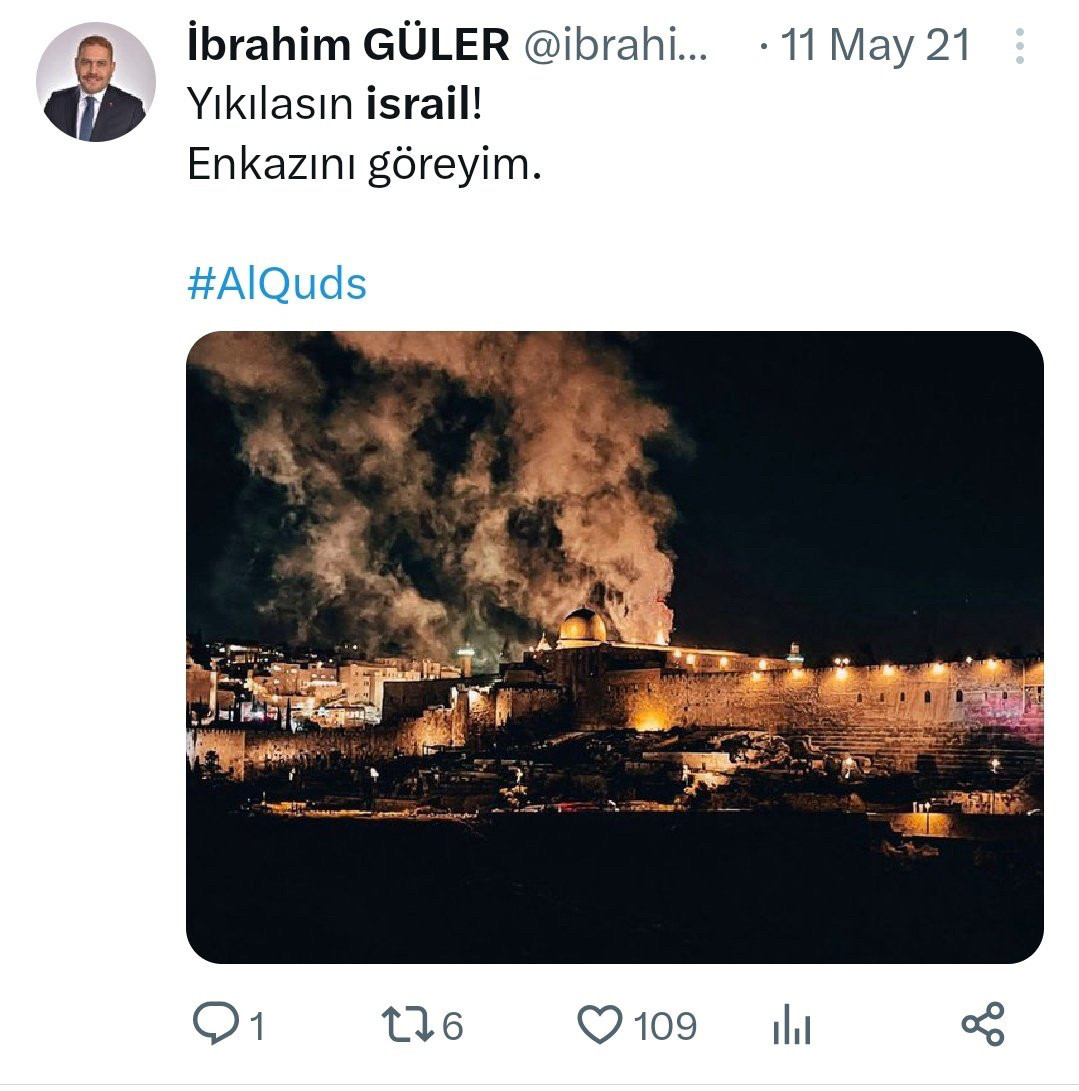 Independent journalist Metin Cihan found that Güler continued to conduct business in Israel even after the events following Oct. 7.
According to data Cihan collected from marinetraffic, a public online source on worldwide sea travel, 259 trade ships left from Turkey to Israel. Some of these ships belong to figures close to the AKP, despite the party's outspoken condemnation of Israeli attacks on the Gaza Strip.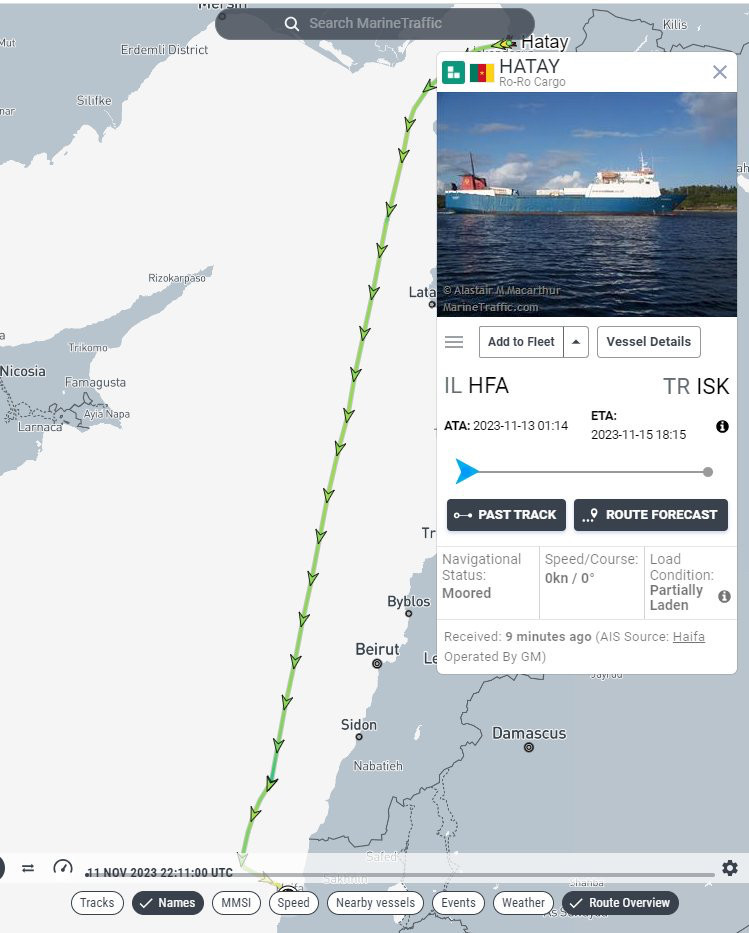 Cihan shared records through his social media that showed the ship Hatay Ro Ro which belonged to the AKP mayoral candidate for the Hatay province in 2019, İbrahim Güler.
Cihan shared an update hours after his initial post that said İbrahim Güler reached out to him and stated that he handed over the company the cargo ship belonged to and that he was done with this business, although his name was not taken out of any official documents. He added that he could not disclose the transfer documents.
konuştuk. @ibrahimgulertr israil'e yapılan sevkiyatı doğruladı. yerli/yabancı tüm resmi kaynaklarda ve kendi web sitesinde gemi sahibi olarak göründüğünü ama aslında gemiyi birkaç ay önce devrettiğini söyledi. belgesini paylaşamayacağını belirtti ve bu işleri bıraktığını ekledi. https://t.co/oHog6vmrQJ

— metin cihan (@metcihan) November 14, 2023
Metin Cihan also reported that Eren Holding, a business in close contact with the radical Islamist Free Cause Party (HÜDA-PAR), continues its cement shipment operations to Israel.
HÜDA-PAR was a member of the ruling People's Alliance alongside the AKP.
Over the past month, Turkish President Recep Tayyip Erdoğan and his government have sharply criticized Israel's assault on Gaza and Western support for Jerusalem.
The Turkish government called for the creation of a Palestinian state with Jerusalem as its capital. President Erdoğan also offered Turkey to become a guarantor state for Palestine to oversee the peace process.
Turkey's parliament on Nov. 7 banned Nestle and Coca-Cola products from its restaurant, boycotting the brands over the month-long siege and attacks of Israel on Palestinians.
Amidst the prevalent discourse of condemnation and boycotts, critics highlighted continuing economic relations between Israel and Turkey. Trade minister Ömer Bolat responded that since Oct. 7, mutual trade between the states has decreased by more than 50% compared to last year.