August fill rate of Istanbul dams drops to lowest level since 2014
The filling rate in the dams supplying water to Istanbul decreased by 2.41 percent in the last 10 days and was measured as 34.54 percent. This is the lowest rate measured for August since 2014.
Duvar English
The recent data of the Istanbul Water and Sewerage Administration (İSKİ) has shown that the fill rate of dams fell below 35 percent as of Aug. 11, the lowest rate measured for August since 2014.
Filling rates in dams were measured as 16.31% in Alibey, 20.74% in Terkos, 25.1% in Elmalı, 50.1% in Darlık, 67.85% in Ömerli, 15.02% in Büyükçekmece, 18.39% in Sazlıdere, 32.71% in Istrancalar, 8.14% in Kazandere, and 4.6% in Pabuçdere.
The İSKİ recorded the total filling rate in the dams supplying water to the city as 34.54%. They reached its highest level at 48.58 percent in May this year.
The amount of precipitation falling on dams this year was 349.34 kilograms per square meter. Daily water consumption in the province was 3.2 million cubic meters as of Aug. 10.
According to official figures, 15.9 million people live in Istanbul. This does not include refugees and the thousands of tourists who arrive in the city every day.
While the dams and ponds supplying water to the city have an accumulation volume of 868.7 million cubic meters, the amount of water is currently recorded at 300.02 million cubic meters.
According to İSKİ statistics dated August 11, dam filling rates were recorded as 18.61% in 2014, 75.05% in 2015, 58.53% in 2016, 67.95% in 2017, 67.95% in 2017, 70.03% in 2018, 64.88% in 2019, 54.06% in 2020, 64.16% in 2021, and 63.33% in 2022.
In July, many lakes in Istanbul started to dry up when temperatures reached record highs. Büyükçekmece Lake, which retained a fish population and maintained a water fill level of approximately 75 percent during the corresponding period last year, is among the lakes that have experienced depletion. Nearby residents stated that the lake had receded almost 2 km due to drought.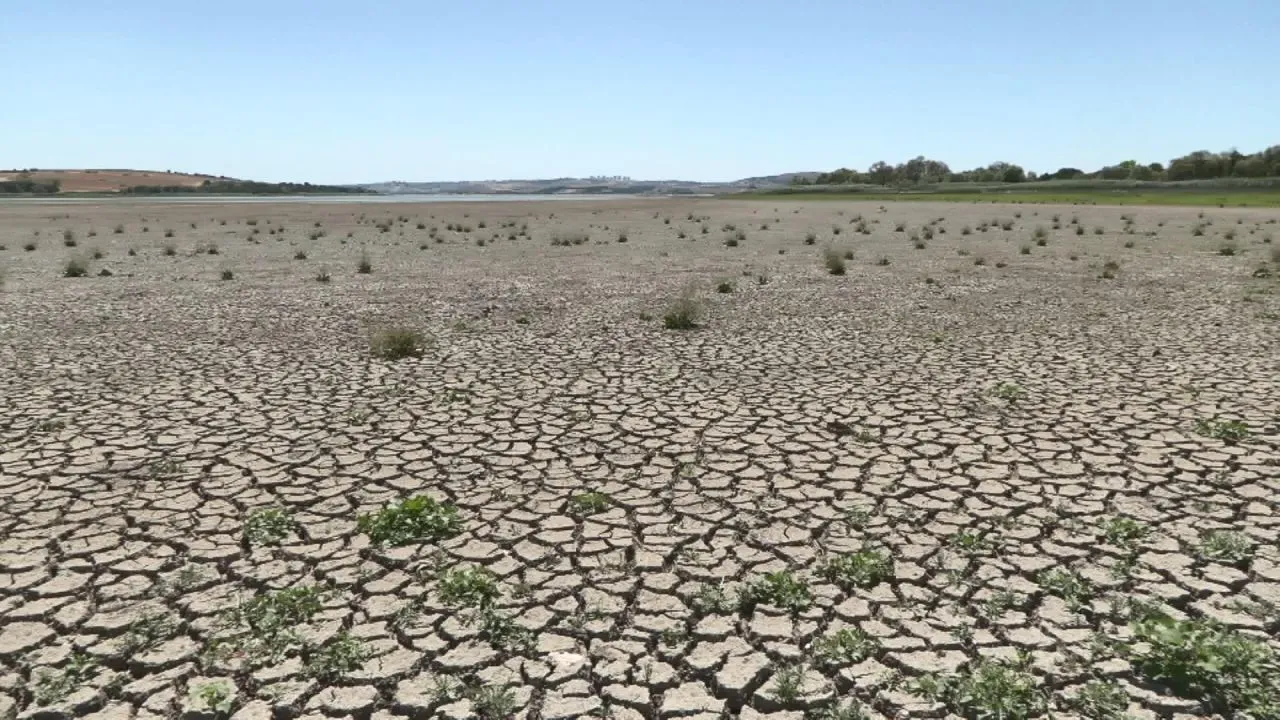 İSKİ has recently announced that it will distribute tap aerators starting from high consumption subscribers against the drought in the city.
While the filling rate in the capital Ankara was 43.50%, it was recorded as 27.3% in İzmir, country's third largest city.