Award-winning photo of LGBT activists from Turkey featured on billboard in Times Square
Turkish photographer Cansu Yıldıran has won a prestigious award for her photo titled "Kurdish Trans Women" which shows two Kurdish and LGBT+ activists kissing at a Women's Day Protest in Istanbul on March 6, 2021. The winning image was featured on a billboard in New York's Times Square throughout the day on June 28.
Duvar English
MTV and All Out, a global movement for love and equality, has released the winners of the Global LGBT+ Photo Contest, which sought submissions in three categories, Kaos GL reported.
The winner of the category Resisting was Cansu Yıldıran from Turkey. Her photograph titled "Kurdish Trans Women" showed two Kurdish women kissing at a Women's Day protest in Istanbul's Kadıköy district on March 6, 2021.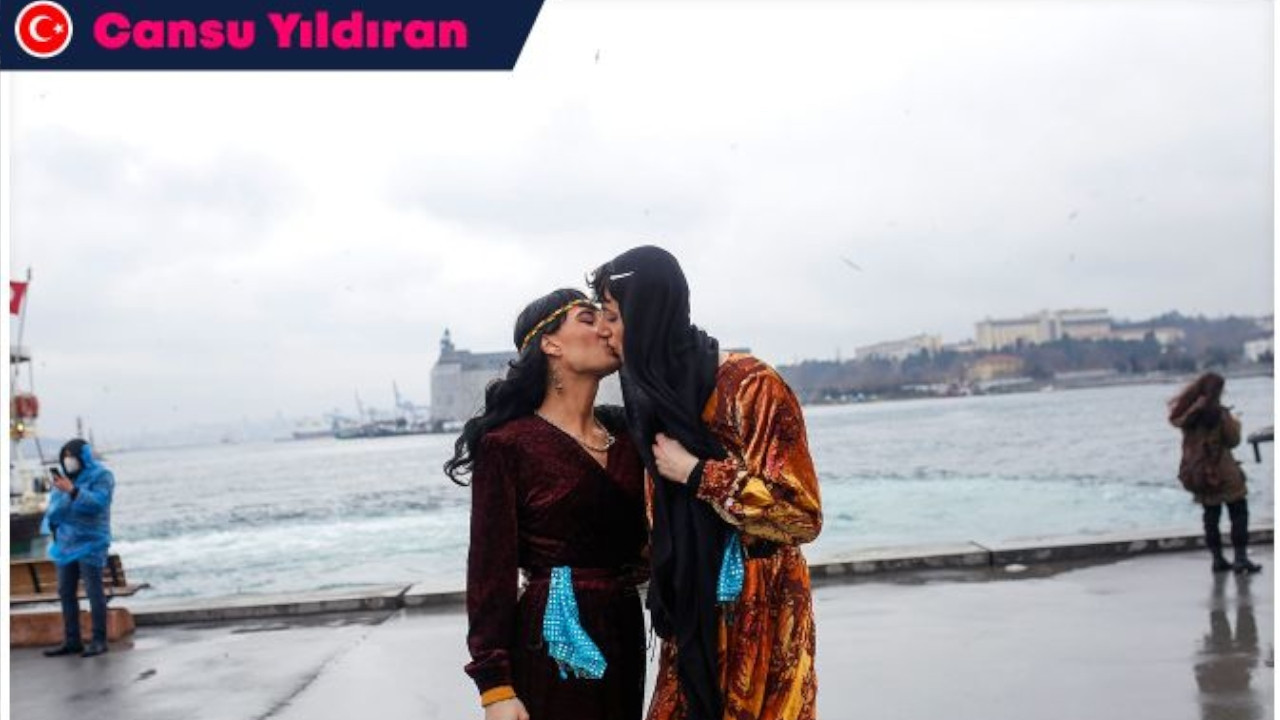 "After the protest they were violently arrested and put under custody for 24 hours. A trial resulted in house arrests and a ban on leaving the country. This shows how the Turkish government imposes strict discrimination against trans women and LGBT+ people," says the photo in its explanation.
The photo was unveiled on June 28 on MTV's billboard at 1515 Broadway in New York's Times Square. And between Aug. 12-22, it will be exhibited on stands in Copenhagen's Rådhuspladsen which will be transformed into WorldPride Square for the duration of the event.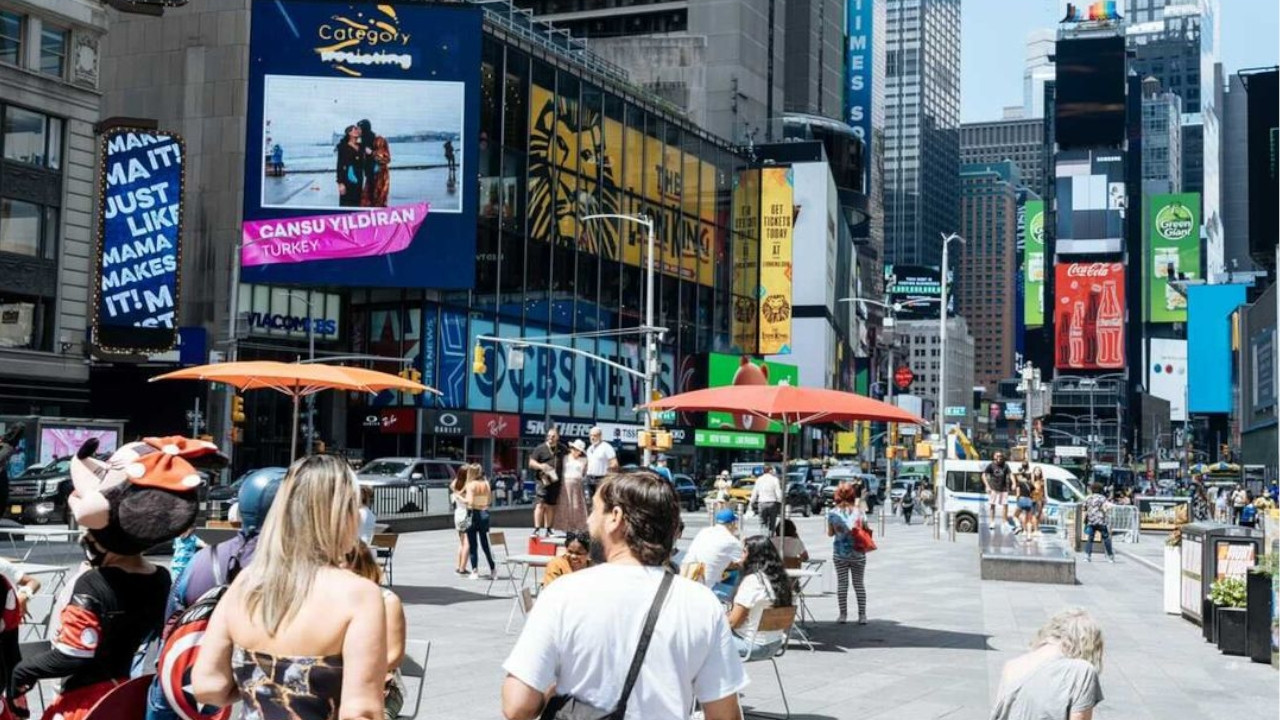 The other categories of the competition were Supporting and Healing.
The competition, which launched on May 17 (International Day Against Homophobia, Biphobia and Transphobia or IDAHOBIT Day), received over 1,800 photographs from 387 photographers from all over the world.
The winner of the category Supporting was Inésio Samuel from Mozambique. His photograph is titled Fearless and depicts "fearless men, walking holding hands."
The winner of the category Healing was Hao Nguyen from Canada. The winning image is titled Bonita & Midori that was taken for a queer Asian collective called, New Ho Queen.