Turkey limits domestic flights, halts intercity trains over virus outbreak
Turkey's national flag carrier Turkish Airlines announced that domestic flights would only operate to and from 14 big cities as of midnight March 28. Separately, Turkey's state railways authority (TCDD) said that all intercity trains had been halted as of March 28 until further notice.
Duvar English
Turkey limited domestic flights and halted all intercity trains on March 28 as part of measures to contain a fast-growing coronavirus outbreak, as the number of cases jumped by a third in a day to 5,698, with 92 dead.
Turkish Airlines CEO Bilal Ekşi said domestic flights would only operate to and from 14 big cities as of midnight March 28. He said passengers would need to receive permission from the governor's office after 5 p.m. local time.
"Our domestic flights from Istanbul [Airport] and Ankara [Esenboğa Airport] have been limited to some metropolitan cities as of Saturday 23:59. Our domestic flights list will be prepared and announced during the day," Ekşi wrote on Twitter.
Korona virüsü ile mücadele kapsamında:

1-Tüm yurt dışı yolcu seferlerimiz durdurulmuştur

2- İç hat seferlerimiz CUMARTESİ 23.59'dan itibaren İstanbul ve Ankara'dan bazı büyükeşehirler ile sınırlandırılmıştır

Detaylı bilgi için Web sitemizi takip edinizhttps://t.co/Udl8S2PW8u

— Bilal EKŞİ (@BilalEksiTHY) March 27, 2020
Ekşi added that flights would go to and from Ankara, İstanbul, İzmir, Samsun, Trabzon, Erzurum, Diyarbakır, Malatya, Van, Gaziantep, Konya, Adana, Antalya and Kayseri.
He also said cargo flights would continue.
Late on March 27, President Recep Tayyip Erdoğan announced a series of new measures to contain the virus, saying that all international flights were stopped and that intercity travel would be subject to a governor's approval.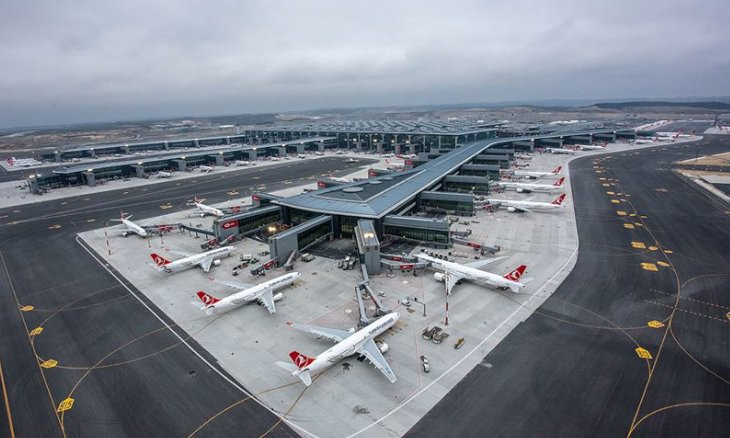 Turkey suspends all int'l flights amid coronavirus outbreak
Turkey'sstate railways authority (TCDD) also said that all intercity trainshad been halted as of March 28 until further notice.
Ina notice detailing the travel restrictions, the Interior Ministrysaid on March 28 all citizens must remain in the cities they resideand would only be allowed to leave with a doctor's note, in the eventof the death of a close family member or if they have noaccommodation.
It said citizens would need to apply to the Travel Permission Council, tied to the local governor's office, to travel. All bus terminals will be equipped with medical personnel to carry out regular checks on workers and passengers, it added.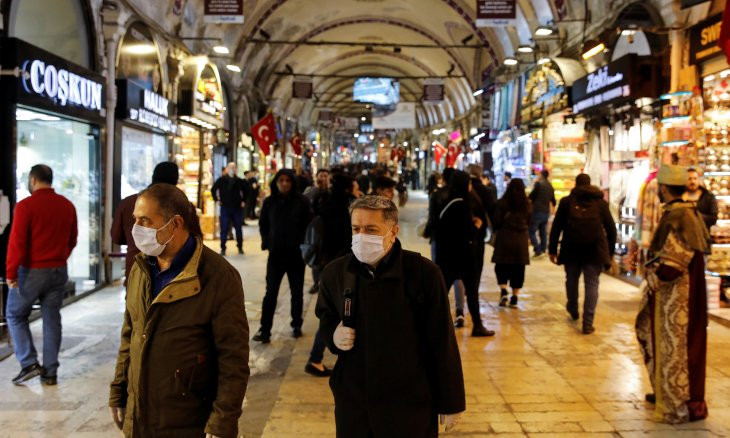 Turkey's coronavirus death toll jumps to 92, as confirmed cases increase to 5,698
The Justice Ministry said on March 28 that 372 people in 56 provinces were investigated over "manipulative reports and posts about the coronavirus, degrading behavior towards citizens over 65 years of age, violation of the 14-day quarantine rule and the economic guidelines (hoarding, production of fake disinfectants, masks)."
It said three people were arrested and that indictments were prepared for three others, while 21 people were put on "judicial control" and three remained in detention.
The rate of infections in Turkey has outstripped many other countries in the last two weeks, with 2,069 more cases in the last 24 hours, Health Minister Fahrettin Koca said on March 27.