Syrians with coronavirus working for low pay under dangerous conditions in Turkey
Ayça Örer writes: For Syrians, who are under temporary protection status in Turkey, it was already difficult to obtain healthcare services prior to the coronavirus outbreak. Today, it is almost impossible. "Frankly, if Syrians start to die from coronavirus, we know there will be people that will be glad," says Yasser who runs a market in Istanbul.
Ayça Örer

One of four Syrian brothers passed away last week. The cause of death was listed as pneumonia. "He got sick right away, and as soon as he fell ill he died," said his mother Neciba.

Abdul worked until the day he got sick. He worked as a dishwasher at a restaurant frequented by Syrians, and had complained of not feeling well a day or two before he died. Then he developed the chills and went home. The next day he went to work but he was sent home.

After that he was unable to get out of bed. "He was so cold, we put several layers on him and then he was able to sleep," his mother said.

He spent three days sleeping and waking up. During this period he was given painkillers and flu medicine. When his family became seriously worried about his condition they thought about taking him to the hospital. Before they left he got even worse. With the help of neighbors he was brought to the emergency room of a hospital, and passed away a day later.

"He died without us understanding what had happened. He was the most active of my children. The job he worked he found on his own. He was skilled at communicating with people, and was an intelligent young man. A week after he got sick the restaurant he worked at closed. Two more of its employees fell ill," Neciba said.

Not long ago refugees once again fell behind the curtain of the unseen as they rushed to the border with Greece and Bulgaria after the government announced it was no longer preventing refugees from leaving the country. According to figures from the Refugee Association, there are 3,587,779 Syrians in Turkey who hold 'temporary protection' status. 1,657,936 of them (46.6 pct.) are 18 or under, and the total number of Syrian children and women in Turkey is 2,530,547.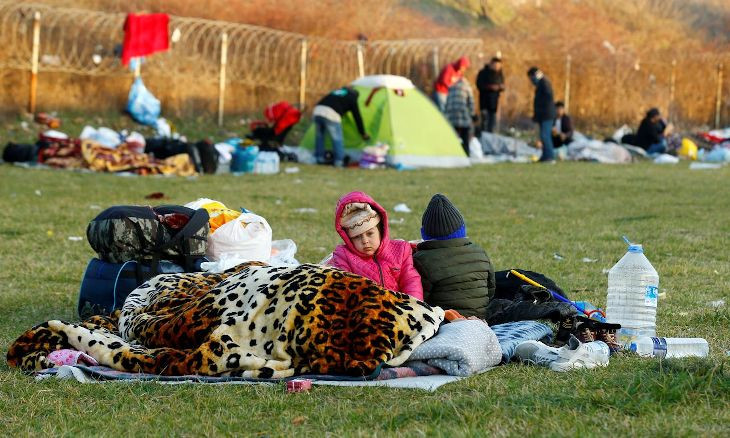 Turkish authorities transport refugees to northwestern coast, encourage them to cross into Greece
Just a month ago, people who work 10 hours a day for just 4 TL without being able to use the restroom, and those who would pay three deposits when renting an apartment only to not get a single one back when moving out were faced with the question "are you not going to the border?" or were told "hurry up and go back home."

For the Syrians under temporary protection status, it was difficult to obtain healthcare services when the situation was normal, meaning prior to the outbreak of the coronavirus. "They won't let our own doctors work, and they won't let their doctors treat us," said Shadi, who went to a family health clinic and took a number only to be told that he wouldn't be treated.

These days, everything is even more difficult. Zaid, who works in a textile factory in the Istanbul district of Zeytinburnu, said that work has increased despite the virus spreading.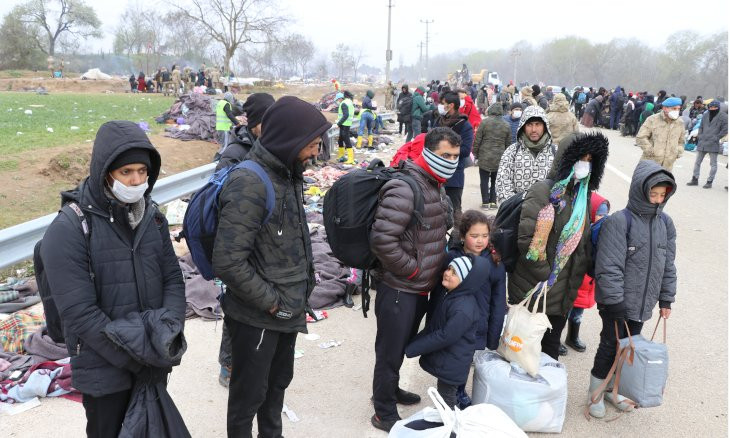 Turkey, EU continue discussions on March 2016 migrant deal
"Our working conditions were always tough. When the pandemic came, places that employ Turkish workers started to take reports. Some bosses decreased the working hours. For us, the situation is the complete opposite. Those working six hours a day started to work 12 hours a day. The outfits for summer and fall need to be cut and assembled. The work of factories that outsource to large companies has increased," Zaid said.

"Even if people don't get coronavirus, they will get sick from working. No one says 'how are you?' to one another. Everyone's morale is low. When you hear that someone is sick, you start to feel that you yourself are sick as well," he added.

Eleven people work at Zaid's sweatshop-style factory, and four have contracted the virus.

"One of them was already not very strong, they told him not to come or else he might die in the factory. The gave rotating shifts to the others. They still come to work but not as much as us. When they do come they work apart from us, and when I mean 'apart,' we are in the same room but three meters away from each other. The bosses haven't showed up for a month but their assistants routinely come by and check," Zaid said.

Yaser, who runs a market in the district of Bayrampaşa, said that even if he gets the virus, he's not thinking of going to the hospital.

"My uncle, who lives in [the district of] Fatih, is sick. He has chest pain and his fever has not gone down in a week. The other day he went to a foundation hospital, and they said "The doctors can't even keep up with Turkish patients, and now you are coming in." There is a Turkish doctor that we know, and [my uncle] is heeding his recommendations. He has quarantined himself at home, and will look after himself as much as possible," Yaser said.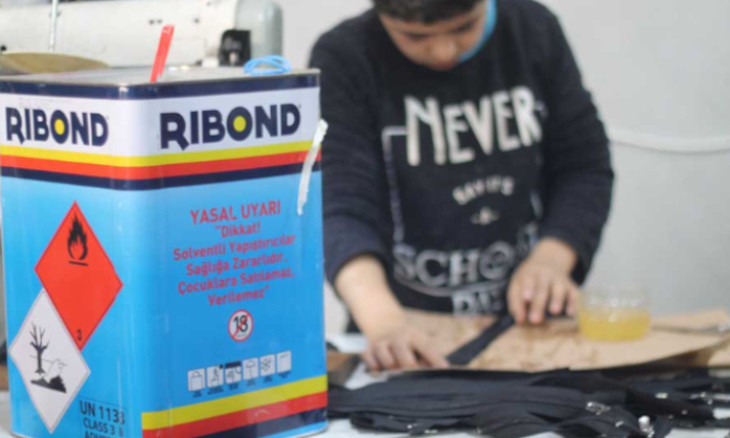 Refugee children in Turkey put to work for low wages in toxic environments
According to Neciba, who lost her son Abdul, there was no way of getting a test for the virus. One of his brothers was worried and requested to be tested at the same hospital, but was not given priority due to his brother's condition.

"We wanted to have a test done but the hospital was very busy, and frankly I was scared. Our situation here is uncertain, and I am afraid of people's reactions. My other children don't have any problems at the moment. For that reason I haven't tried to have them tested. Also, if we get coronavirus what will happen?" Neciba said.

"Before this virus broke out, we already weren't looked at nicely. Frankly, if Syrians start to die from coronavirus, we know there will be people that will be glad about this. The other day I heard someone say, 'Nah nothing will happen to the Syrians, they howl like dogs.' People who see us as dogs will not be sad when we die. And when the [the hospitals] are this busy, I don't think there will be a place for us. Rather than being humiliated at the hospital, it would be better to die in my bed." Yaser said.

Syrians are trying to take precautions and stay at home, explained Shadan, who is concerned with the situation of refugees like himself.

"The economic situation for Syrian refugees is not good and the difficulties during this period has affected them significantly. In spite of this, they are staying home and supporting each other as much as possible. When someone gets sick, the others are searching for a way to help him. We are people who are clinging on here. Our first effort is staying alive, living properly comes later. There will be cases that will not be recorded, and we don't know about most of the people that are sick. Our first priority is access to quality healthcare," Shadan said.

"If the conditions are even worse, we still have to earn money. Are there no Syrians dying of coronavirus, will there not be? There will be. The majority of Syrian women have gynecological illnesses, and men have trouble breathing and are prone to infection and other problems. Those living in the camps, those coming to the cities, those receiving temporary protection status can't find the opportunity to take care of themselves. Most of their children are getting sick from preventable illnesses. I mean Syrians were already dying, now they will die from coronavirus. That is the only thing that has changed. For us, the war isn't just in Syria, it's everywhere," he said.