Turkish education minister signals reopening of schools in September or October
Turkey's Education Minister Ziya Selçuk has said that there is not yet "a clear date" for schools reopening but signaled that the option of September or October "outweighs" the others amid the ongoing coronavirus outbreak.
Duvar English
Turkey's Education Minister Ziya Selçuk has signaled that schools across the country will "most likely" reopen in September or October amid the ongoing coronavirus outbreak.
"We are not working on a plan for schools to reopen in July or August. The option of September-October outweighs [the others]. We have works in progress for May-June and September-October," Selçuk told broadcaster NTV on April 22, hinting that internet- and TV-based distance learning for primary-, secondary- and high-school students will continue during the months of May and June.
"We will take an action in line with the suggestions of the [Turkish Health Ministry's] Coronavirus Science Committee. There is not yet a clear date [for the school reopening]," Selçuk said.
The minister had last week responded to speculations that the ministry might cancel the summer holiday of students in an attempt to make up class time lost to the coronavirus. Selçuk had refuted these speculations, saying: "It is out of question for the semester to be repeated or to cancel the summer break. We are hoping for our children to enjoy their summer break to the fullest."
Selçuk on April 22 also touched upon the April 23 National Sovereignty and Children's Day, which is a day dedicated by Mustafa Kemal Atatürk, the founder of modern Turkish Republic, to children.
Although regular celebrations planned as part of this national day have been all cancelled due to the virus outbreak, a special program will be aired for children on this day on TRT EBA TV channel, a channel dedicated to distance learning, Selçuk said.
"We have thought about how we can celebrate April 23 at home, although we cannot do any activity at schools. We will be at [Atatürk's mausoleum] Anıtkabir at 8.30 a.m. on behalf of the children. And we will have a special program on EBA TV on April 23," Selçuk said.
Turkey reported its first coronavirus case early on March 11, which was followed by the country shutting schools and universities as part of its struggle against the virus.
On March 25, Selçuk announced that schools will remain closed until April 30 due to coronavirus pandemic and will continue to offer remote learning from home for students during this time period.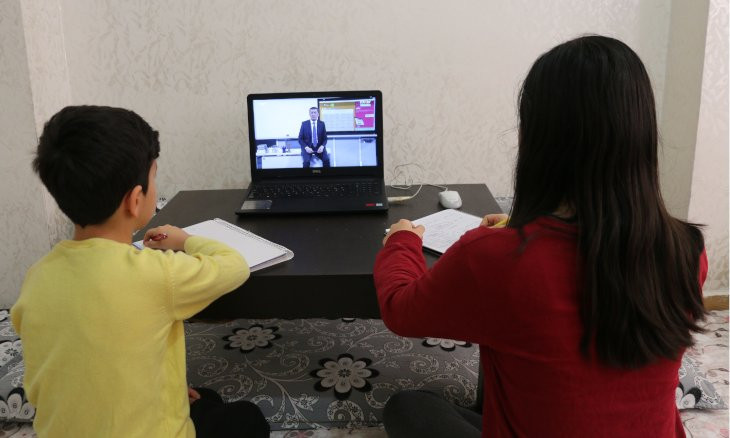 Turkey extends remote learning for students until April 30
Turkey will impose a curfew between April 23-26 in 31 provinces to stem the spread of virus. The country has already imposed lockdowns in 31 provinces over the past two weekends, but the third consecutive lockdown will be longer this time due to the April 23 National Sovereignty and Children's Day.
During the week, the stay-at-home order only applies to those under the age of 20 or over 65. All other citizens are in theory allowed to go out, although authorities urge to them to stay at home if possible.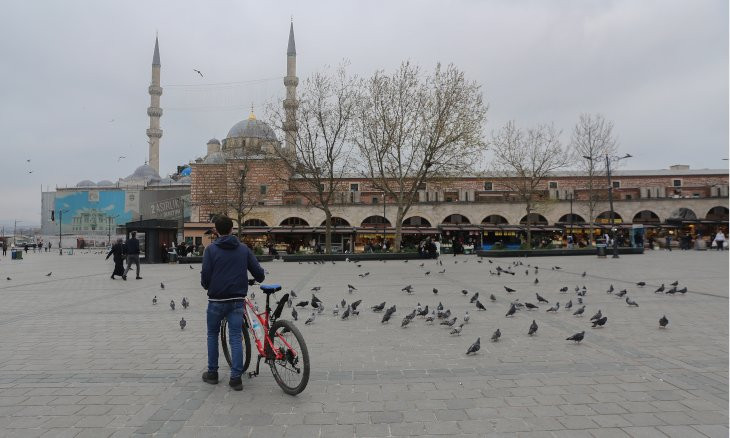 Turkey to impose curfew between April 23-26 in 31 provinces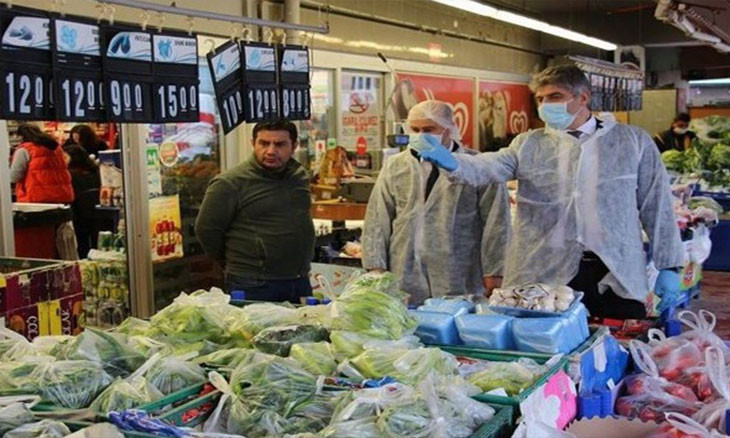 Turkey extends hours, exempts grocery stores ahead of four-day curfew