Not knowing how to use surgical masks creates further risk, Turkish Medical Association warns
A member of the Turkish Medical Association (TTB) warned that misinformation about the use of surgical masks could create increased risk of spreading COVID-19. Prof. Dr. Özlem Kurt Azap noted that surgical masks should not be used more than once, can not be disinfected and should be disposed of properly.
Aynur Tekin / Duvar
Turkey distributed free surgical masks to its citizens to help protect them against COVID-19, but the lack of information about the use of the masks could create risks in itself, noted Prof. Dr. Özlem Kurt Azap, a member of the Turkish Medical Association's (TTB) Coronavirus Inspection Group.
As the Turkish government allocates each citizen five masks for 10 days, there has been public debate about whether surgical masks could be washed or reused.
The surgical masks that pharmacies distribute free of charge are for single use and can not be reused after being washed or "aired out," Azap noted.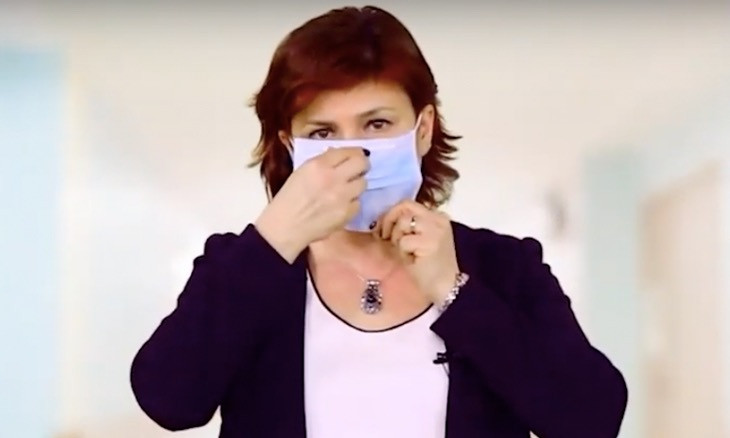 Turkish Medical Association releases explanatory videos for healthy individuals, coronavirus patients, caretakers
"It's medically unsound to suggest you air them out or wash them. Also, that's not a method of disinfection."
It's also important to discard of used surgical masks properly to avoid risking the wellbeing of paper and trash collectors.
"COVID-19 isn't the only threat here, many respiratory diseases are contracted through masks," Azap said. "It's unacceptable to discard of them in an exposed manner."
Instead, Azap said, any mask users should take their masks off by holding them from the straps, put it in a plastic bag and then throw it in the trash.
"If there's no plastic bag, you can wrap it in a dirty paper. If you don't have either, just throw it in the trash without touching anything else."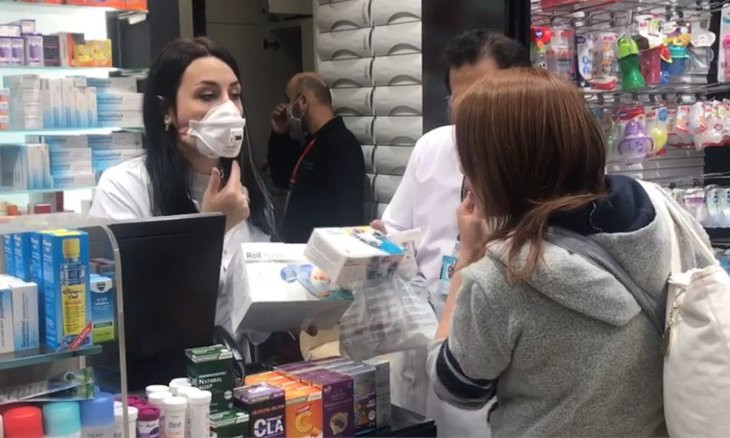 Istanbul pharmacists overwhelmed with mask distribution, demand municipalities step in
Azap also noted the importance of having clean hands while wearing surgical masks, as one can transfer germs to the mask to one's hands, or vice versa.
"If a mask isn't used properly, it can become a complete threat of infection."
Meanwhile, Azap recommends against the use of latex gloves as they create a false sense of security, as well as creating a risk of infection if not disposed of after single use.
Lastly, Azap recommended the use of homemade cloth masks instead of surgical masks for civilians.
"You can wash those in hot water and dry them to clean them. One thing to be careful about is to not touch the inside of the masks," Azap said.