Turkey's coronavirus death toll rises by 92 to 2,992, with 2,392 new cases
Turkey on April 28 confirmed 92 more fatalities from the novel coronavirus over the past 24 hours, bringing the total death toll to 2,992. The total number of registered coronavirus cases surged to 114,653.
Duvar English
The number of people who have died from COVID-19 in Turkey rose by 92 in the last 24 hours to 2,992, Health Ministry data showed on April 28, continuing a downward trend.
The total number of cases rose by 2,392 to 114,653, the data showed, the highest total outside Western Europe or the United States.
The increase in case numbers was slightly higher than the last two days, but still broadly in line with a decline since it peaked over 5,000 in mid-April, while the number of daily recoveries has increased.
Son 24 saatte 5.000'den fazla hastamız iyileşti. İyileşen toplam hasta sayımız 40.000'e yaklaştı. Yoğun bakım ve entübe sayısında düşüş sürüyor. Yeni vaka sayısı öngörülen seyirde. Çok yakında 1 milyon testi aşmış olacağız. Bu başarıyı riske atmayalım. https://t.co/RVlhe7786O pic.twitter.com/J33oSpzuH1

— Dr. Fahrettin Koca (@drfahrettinkoca) April 28, 2020
A total of 38,809 people have so far recovered from the new coronavirus, which causes the respiratory disease COVID-19. The number of tests carried out in the past 24 hours was 29,230.
Meanwhile, President Recep Tayyip Erdoğan has said that the government has been working on a timeline for the country to go back to normal and this schedule will be announced to the public soon.
"During yesterday's Cabinet meeting, we conducted the initial work regarding the timeline to normalize our country. After this work ripens a little more, we will also share this normalization schedule with our nation," Erdoğan told members of his ruling Justice and Development Party (AKP) on April 28.
Timeline for life returning to normal to be announced soon, says Erdoğan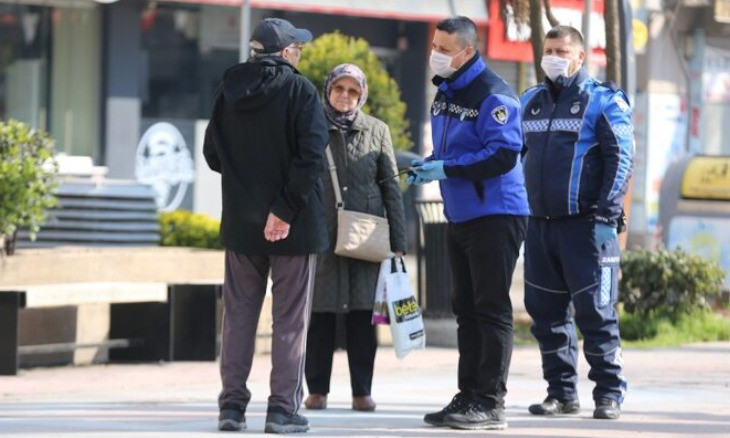 Turkey's main opposition urges Health Minister to relax COVID-19 travel bans for seniors, seasonal workers