Turkish families concerned COVID-19 normalization jeopardizes their children
A students' parent representative said that Turkish families are concerned that the government's reopening of schools is financially driven and has to do with pressure from the tourism industry. Meanwhile, families worry that students taking part in nationwide high school or university exams will put themselves at risk.
Serkan Alan / DUVAR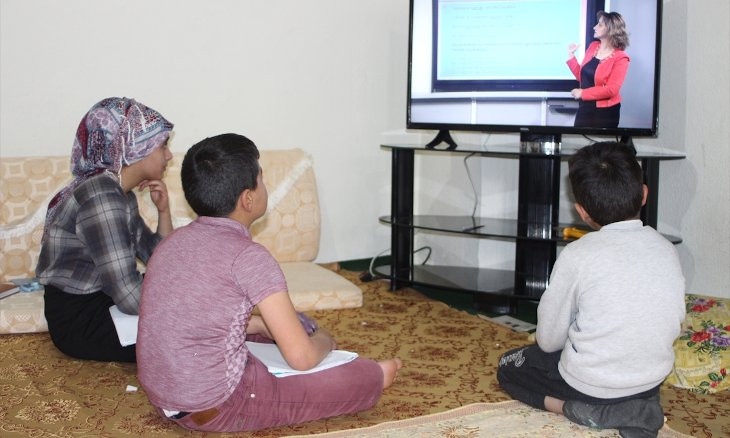 Schools might reopen on June 1, says education minister
Turkish families voiced concern on the government's decision to ease precautions adopted against the coronavirus (COVID-19) pandemic in education, saying that the decision is motivated by financial gain.
Turkish President Recep Tayyip Erdoğan announced on May 3 that the national high school and university entrance exams would be scheduled for June, despite an earlier plan to postpone them to July.
Earlier, Education Minister Ziya Selçuk said on April 30 that schools could re-open as early as June 1 "if the normalization process goes on as well as it has been going so far."
"Parents often think that the re-opening of schools was a decision that was taken due to pressure from the Tourism Ministry. All the parents we spoke to said their children were being sacrificed for the tourism industry,'" said the Student Parents' Association (Veli-Der) chair İlknur Kaya Bahadır, adding that parents are reluctant to send their kids back to school.
Bahadır noted that the Turkish curriculum is designed to be mostly completed by the end of May, as schools usually close mid to late June.
"'What's the point of sending [kids] to school for 15 days, or a month? They've already lost the bulk of the year,' families say."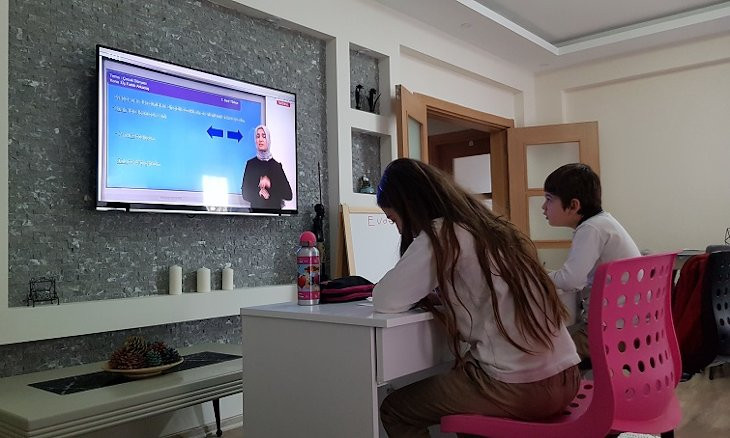 Decision to send children to schools after pandemic 'to be up to parents' in Turkey
In addition, parents are reportedly concerned that their children, were they to take part in national examinations, will be among the first citizens to take part in a nationwide event that will bring large crowds together after the COVID-19 pandemic.
Union representatives have estimated that nearly eight million students, proctors and parents nationwide are to take part in only the first session of the high school entrance exams.
Meanwhile, students who would be taking the tests are anxious about the scheduled date changing for third time, Bahadır added.
"The kids have goals and they plan according to them. And then you ruin these plans. They have to make a whole new plan. This has demotivated kids."
'Parents, teachers weren't supported'
Parents haven't received any guidance from the government to navigate through their children's remote learning. Instead, they have had to rely on the guidance of teachers, Bahadır said.
"The teachers I know called their students on a daily basis and get in touch with the parents. They tried to prepare parents but the thing is that the working conditions of parents remained the same and life went on."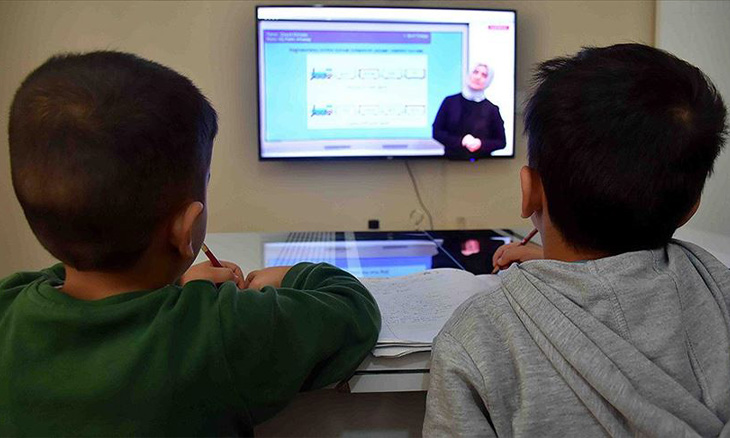 Bahadır pointed out that many parents had to juggle between working remotely and guiding their kids through remote education, or had to physically go to work, leaving their kids with their grandparents.
On the other hand, inequalities among students were amplified through remote education as some kids lacked the necessary resources like an internet connection, computer or television.
"Some families said that they have three kids, and can't give a computer to each one of them. Some families wanted their tuitions back."
Bahadır said the phone calls of teachers to students made a significant difference, and that teachers largely bore the responsibility of the COVID-19 remote education process.