Income of 50 percent of Turks hit by coronavirus outbreak
The coronavirus outbreak has taken a hit in the paychecks of half of Turks, according to a recent survey. Some 50.5 percent of Turks say they're earning less compared to the pre-pandemic period, while 14.9 percent say they have lost their jobs.
Duvar English
Some 50.5 percent of Turks say the coronavirus pandemic has reduced their income, while 14.9 percent say they are left with no income due to having lost their jobs, according to a survey conducted by Ankara Social Research Center (ANAR).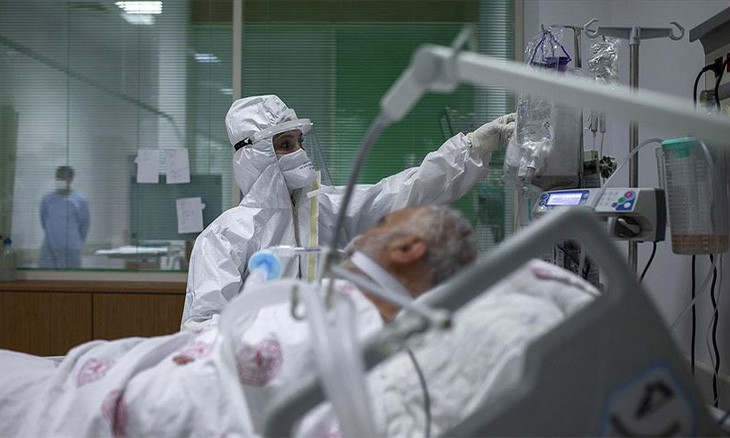 Number of daily COVID-19 diagnoses back on the rise in Turkey following business re-openings
The survey was conducted via telephone interviews between May 9-18 with 2,043 people in Turkey's 26 provinces.
Some 36.2 percent of the survey participants saw their debts increase, while 12 percent said they have not been affected by the epidemic financially at all.
The survey participants were also asked what they thought was the most "important problem" of Turkey other than the coronavirus epidemic. Some 77.6 percent of the interviewees answered "economy." This answer was followed by "terror/security" with 3.7 percent and "government/administration" with 2.7 percent.
In ANAR's survey conducted in February, 70.2 percent of interviewees had given the response of "economy" to this question.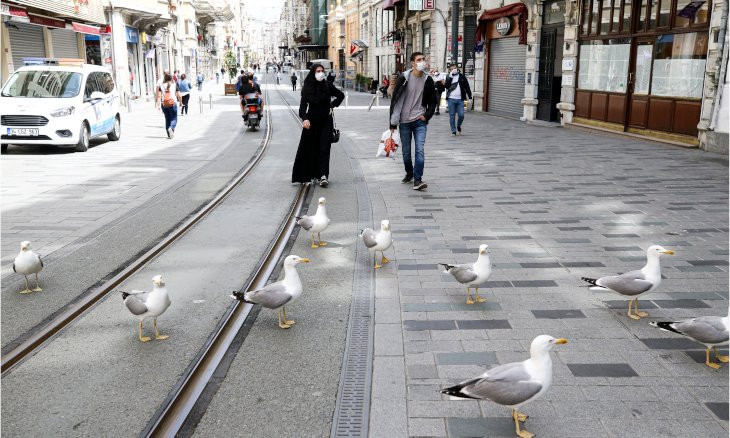 40 percent of Turks don't leave their houses amid virus outbreak, survey finds
Some 67.6 percent of the interviewees said they trust the government and state institutions in handling the coronavirus epidemic. Some 67.4 percent feel "hopeful" about the coronavirus outbreak, while 43.3 percent feel "anxious" and 29.9 percent feel "scared."
Asked when they thought everything will go back to normal in Turkey following the epidemic, 37.5 percent answered it will take "more than 1 year," 12.7 percent said "10-12 months" while 15.9 percent said "0-3 months."
Turks are quite cautious about implementing personal measures amid the outbreak, according to the survey. Asked how careful they are regarding taking personal measures, 50.3 percent said "very careful," 46.4 percent said "careful" while 0.3 percent said "not at all."