Istanbul municipality starts to draw 'social distancing circles' in parks
In the light of social-distancing orders, the Istanbul Metropolitan Municipality placed "social distancing circles," measuring roughly 240 cm in diameter and spaced 180 cm apart, throughout Caddebostan Park. The municipality will extend the implementation to other parks in the city in the following days.
Duvar English
Istanbul's parks have a new look now to help with social distancing amid the coronavirus outbreak.

The Istanbul Metropolitan Municipality (İBB) started to paint white circles throughout the parks in the city.
On May 26, municipal workers drew the circles on the grass on the Caddebostan coastline in the Kadıköy district. Each circle measures 240 cm in diameter and is 180 cm away from other circles.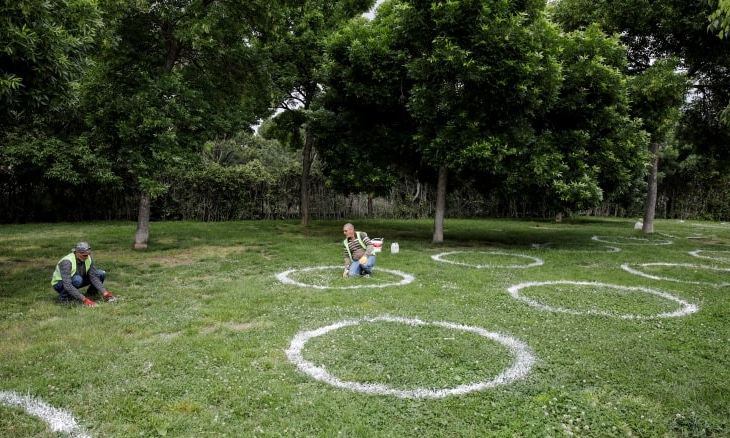 Parks, coastlines and beaches are currently closed due to the pandemic but are expected to be opened in the coming weeks as Turkey has started to ease containment measures.
In a similar move, the municipality of the southern province of Antalya re-arranged the popular Konyalatı beach to encourage social distancing. It has distanced lounge chairs and umbrellas from each other, and banned squatting in an attempt to ensure safe distances between visitors.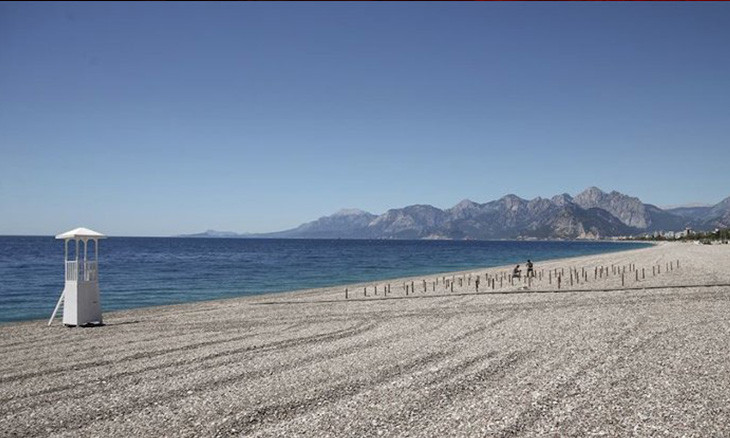 Turkey's most popular Mediterranean vacation destination ready for a socially distanced season